Phil Donahue Recalled Marlo Thomas' Memorable Appearance on His Talk Show
TV host Phil Donahue once remembered his experience with wife Marlo Thomas when they first met on his talk show back in the '70s. Donahue described Thomas, who is better known for the sitcom "That Girl," as a "triple threat."
Phil Donahue and Marlo Thomas are one of the most powerful and exemplary couples in the entertainment industry. They're both outspoken activists for equal rights and have made considerable contributions to Hollywood with their fearless approach to different social issues.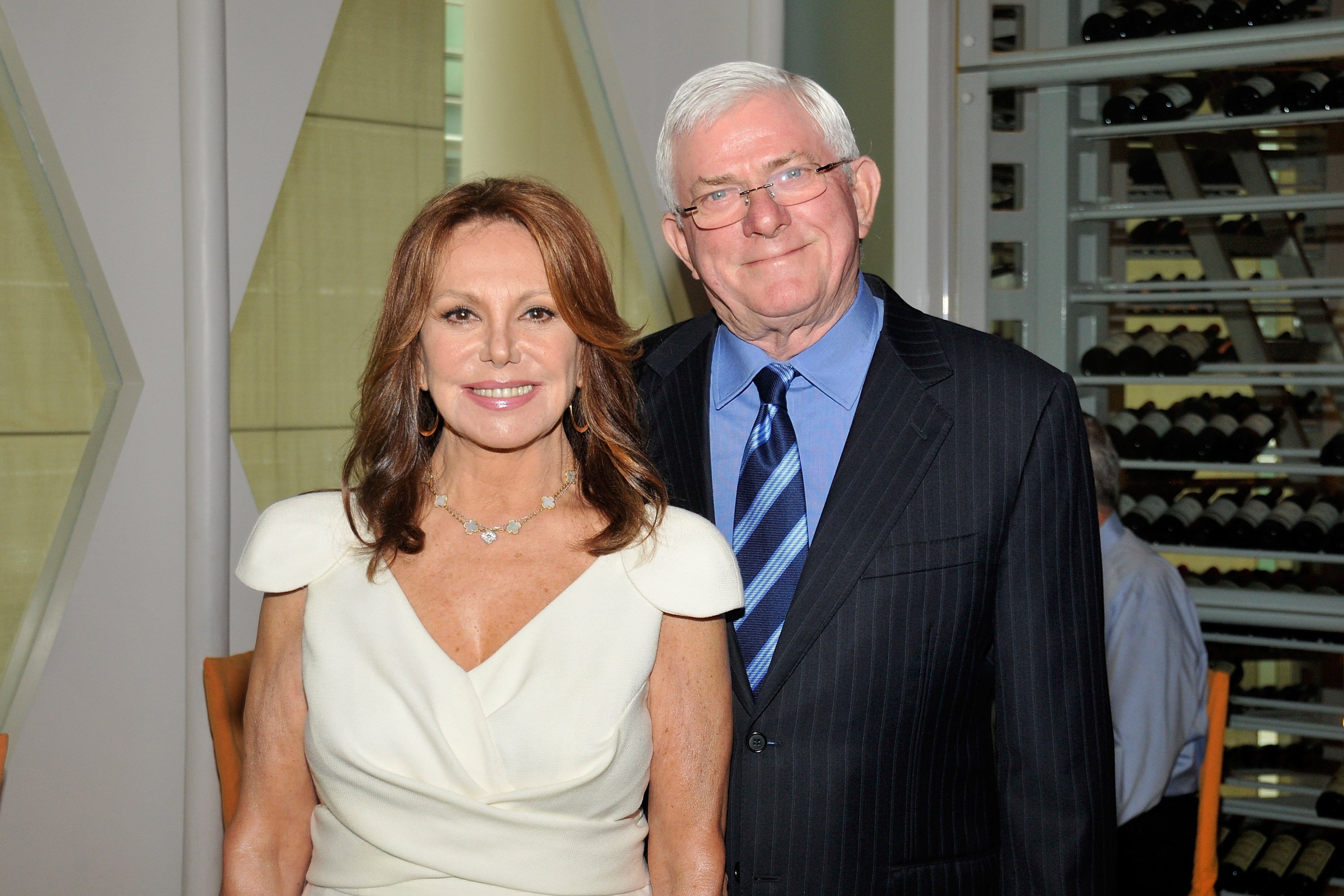 The longtime couple first met when Marlo, who starred in the sitcom "That Girl" from 1966 to 1971, was a guest on "The Phil Donahue Show" in 1977.
THE DONAHUE SHOW
At the time, Donahue was known for tackling serious topics on television that no other show dared to touch, including abortion, religion, civil rights, and war issues, among many others.
Most of his audience was female since Donahue also broke barriers by giving women a platform to talk about issues that were almost taboo on-air at the time: from sexuality and contraceptives to gender equality and the feminist movement.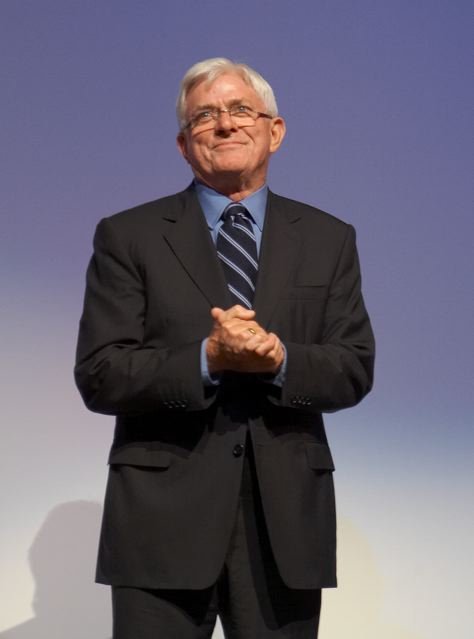 Marlo Thomas, an outspoken feminist, was known for fighting back in interviews whenever she visited talk shows and for storming out of sets if she felt her privacy was being invaded.
However, as she sat for an hour with Donahue, Marlo found herself opening up and showing her vulnerable side, all while flirting with the then 35-year-old host and still keeping up an exciting conversation.
Talking about that interview—which changed both of their lives—almost two decades later, Donahue revealed to the Emmy Legends Foundation, that Marlo was one of his most interesting guests at the time.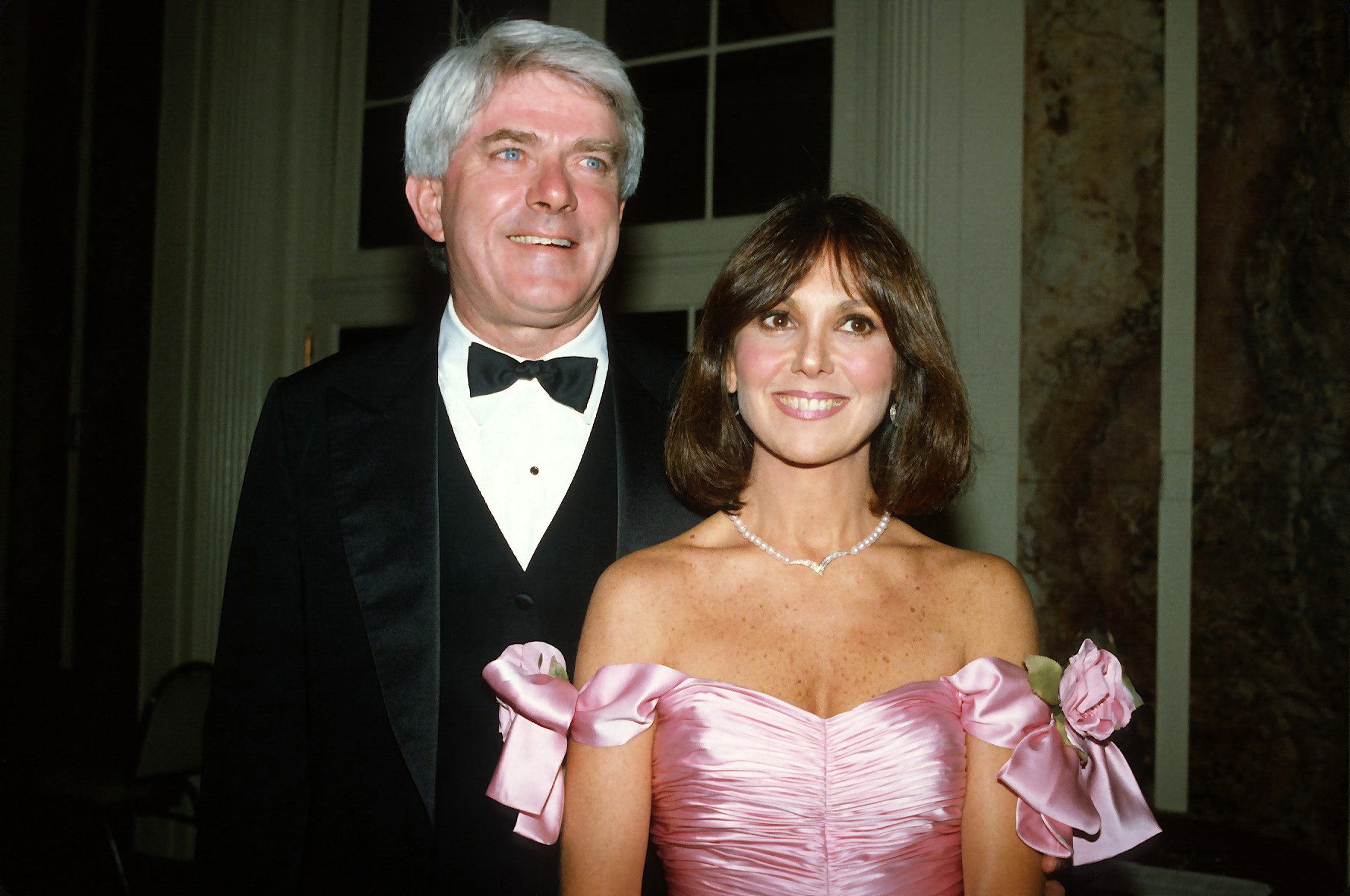 He described his wife as the perfect guest because she was "sexy, popular, and a feminist who knew the issues and could speak to them."  
A TRIPLE THREAT
Five years before their meeting, Marlo had released the children's book/record album "Free to be You…and Me."
It was an ambitious project produced by Marlo to promote tolerance and individuality among children and parents, and her final goal was to project the message that anyone, regarding gender, could achieve anything.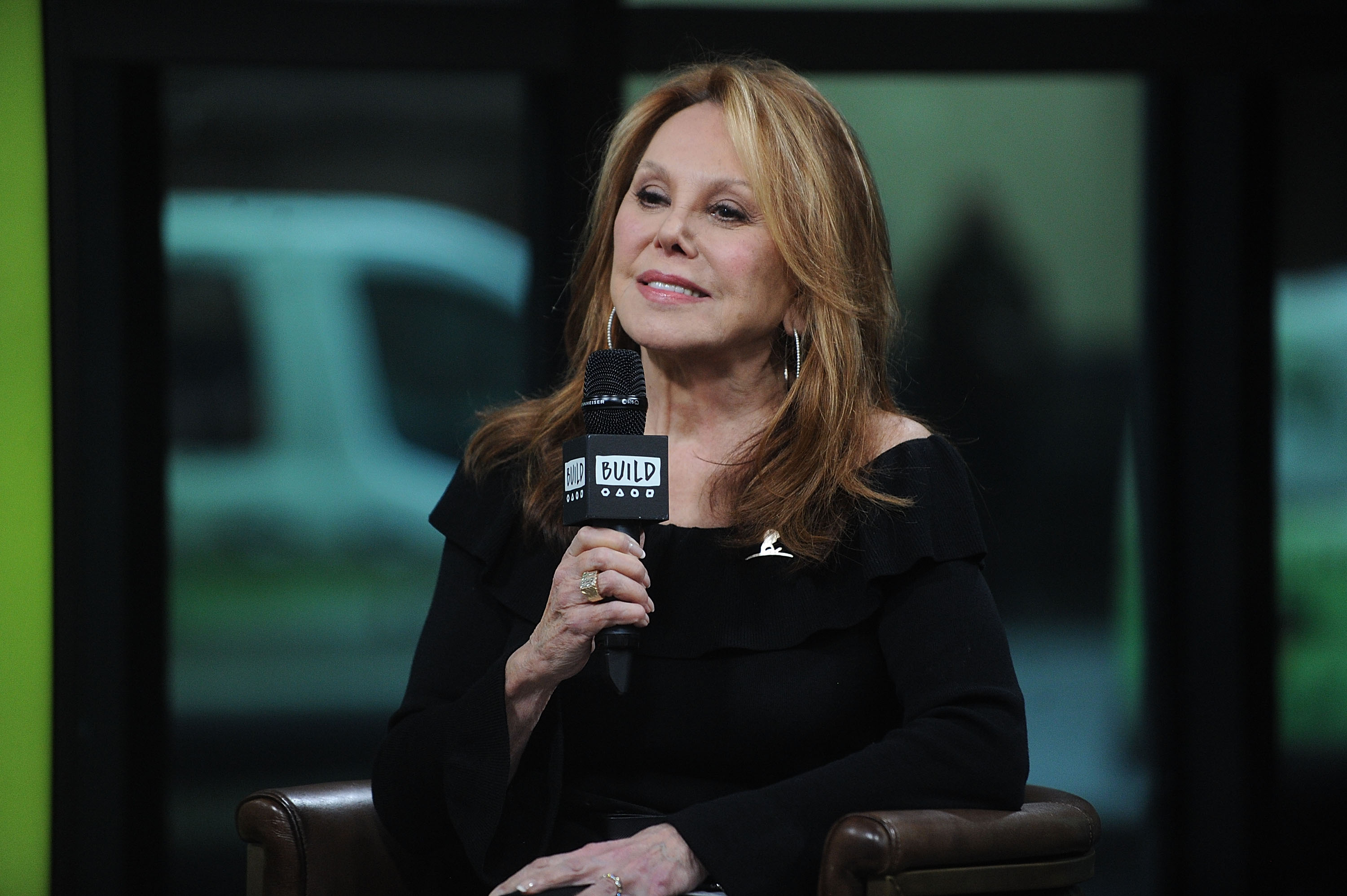 The album featured stars like Michael Jackson, Alan Alda, Dustin Hoffman, Shirley Jones, and Carol Channing, among others, and all proceeds from its sales went to the Ms. Foundation for Women.
"Marlo Thomas coming to the 'Donahue Show' was a big day for us because she was essentially a triple threat," Donahue explained. And continued listing Marlo's abilities:
"She was an extremely popular, well-known television star; she was the producer of a phenomenal show business /political event—'Free to be You…and Me'—and she was also a very committed, politically active feminist."
A LIFE-CHANGING MEETING
And while Marlo's presence on the show was good for its ratings and popularity, her visit also affected Donahue on a personal level.
"You are loving and generous, and the woman in your life is very lucky," Marlo told Donahue at the end of their interview while he gently held her hand.
Donahue was single at the time, as he had divorced his first wife, Margaret Cooney, in 1975. He was also a father of five children.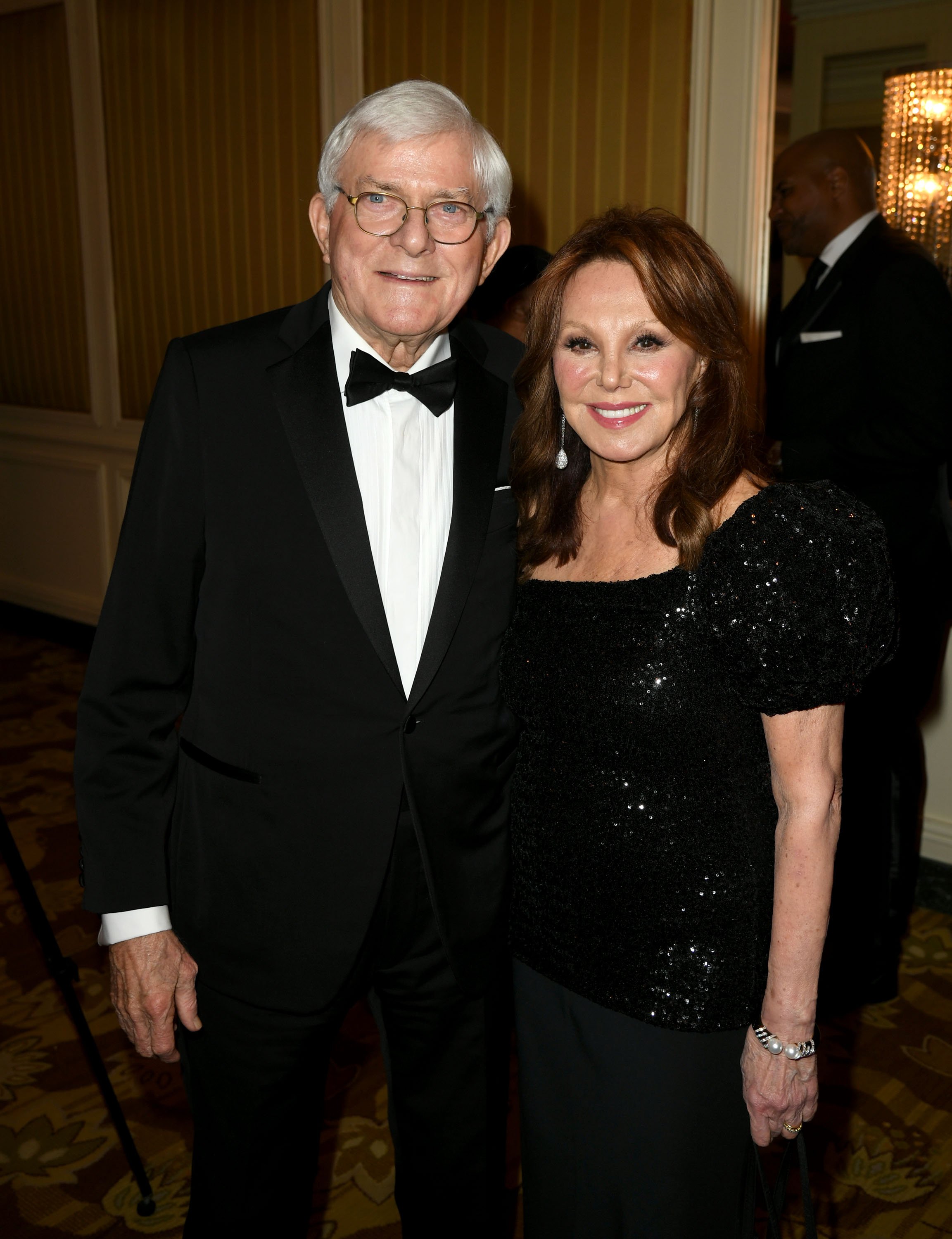 The TV host knew he liked Thomas right away, so he called her the day after their interview and invited her out for lunch.
It didn't take long for a romance to flourish between them, and three years later, in 1980, they got married.
MARRIED LIFE
The pair celebrated their 39th-anniversary last year, and they couldn't be in a better place. The secret for their long-lasting marriage, Marlo told Closer Weekly in 2015, is to have some alone time away from each other because, in that way, they can look forward to being together and having some alone time.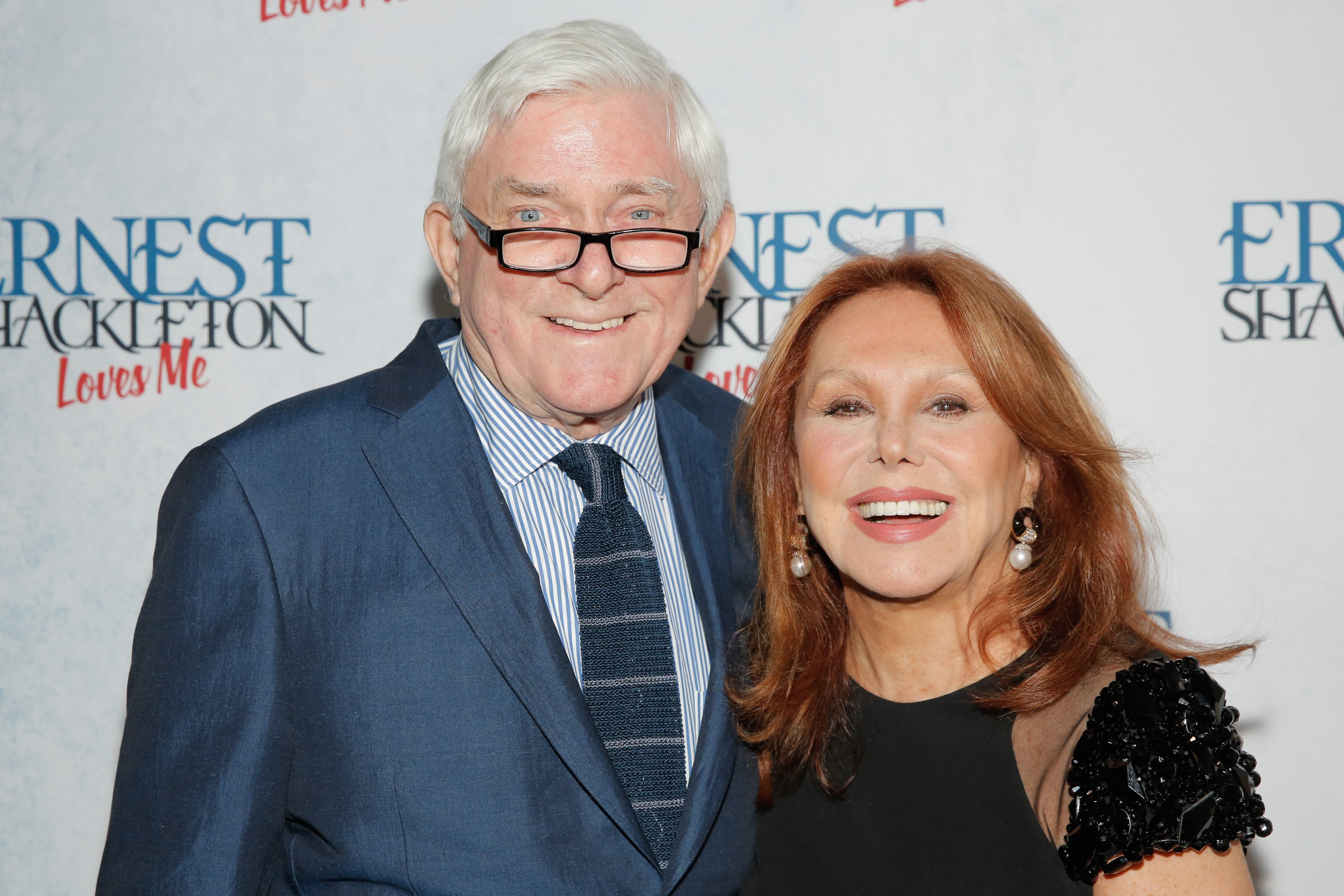 "We're in love, and we listen to each other. I just think it gets better," she added.
Marlo also revealed that being on a relationship with Donahue was challenging in ways she didn't expect because she had been single and childless at the time. She said:
"Being older, we also had challenges that younger people don't face — primarily, reconciling two lives that had been lived for a while. He had a career in Chicago and lived with his four sons; I had a career in Los Angeles and family roots there."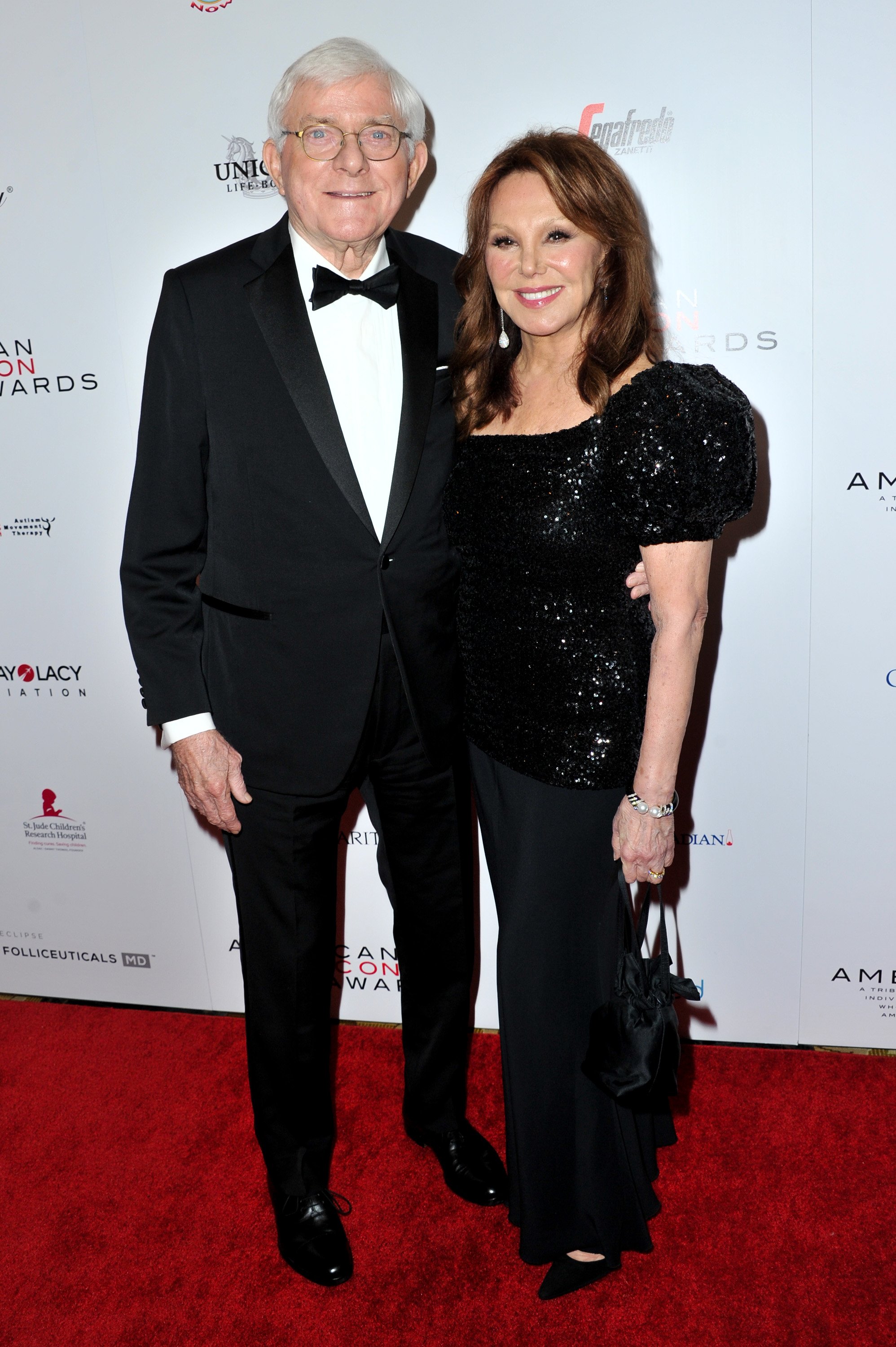 Eventually, the couple learned how to prioritize and they made space in their lives for the other.
"We trusted our hearts and made the effort," Marlo said. "For many, love really is better the second time around, but for me, the first time has been just fine."