New Edition Singer Ronnie DeVoe & Wife Shamari Celebrated 14th Anniversary with Sweet Messages & Pics
Ronnie DeVoe of New Edition and his wife Shamari celebrate their 14th anniversary together by sharing sweet messages for each other on Instagram. 
While Ronnie and Shamari DeVoe didn't exactly have the most perfect marriage, they're celebrating their 14th year together. The happy couple made sure to write sweet nothings to each other on Instagram, acknowledging the work each of them put in to make their marriage work.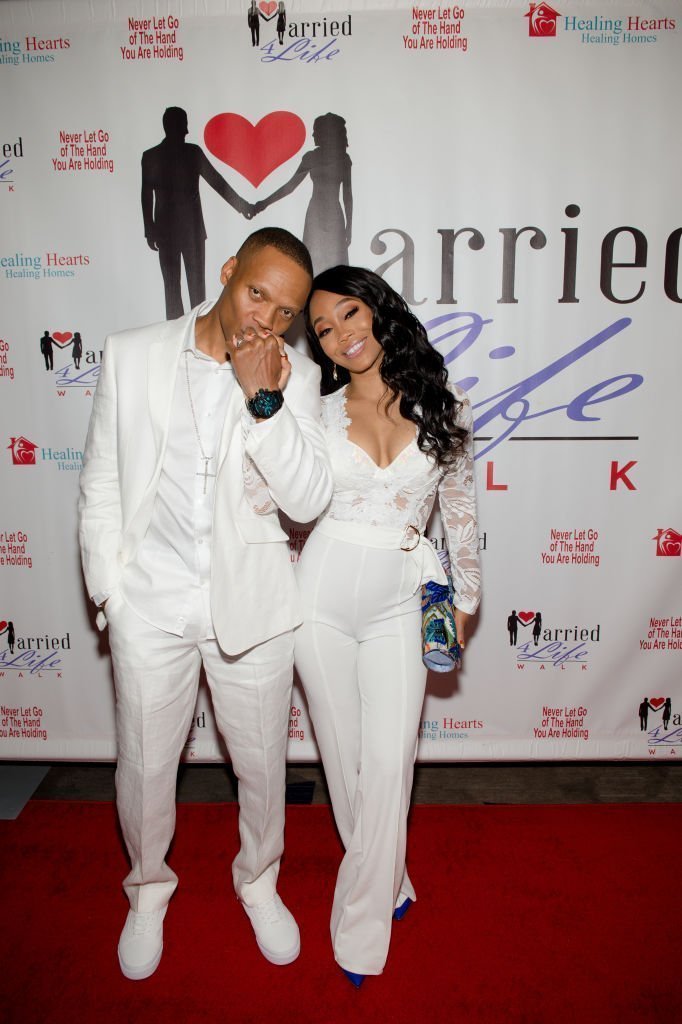 SHAMARI'S SWEET GREETING
Sharing a picture of them posing back to back, Shamari began by saying that after 14 years, they still have each other's back. She went on to express her love for Ronnie, calling him her "best friend" and her "everything."
"On 3/10/06 we made a vow to spend the rest of our lives together, and to this day we contine to love, forgive, and stay dedicated to each other. God has truly blessed us and I am forever grateful for you; my life destiny partner."
RONNIE'S MESSAGE ABOUT GROWING TOGETHER
Just like his wife, Ronnie began his message by saying that they've still got each other's backs, before speaking to his wife about growing together over time and getting to know each other through it all. 
"Our love has gone thru so many different phases but one things for sure, we were made for each other!! GOD has truly blessed us with all the values, attributes and tools that it takes to stay committed to each other and our family forever."
REMEMBERING THEIR ROCKY RELATIONSHIP
Before becoming a rock-solid couple, however, Shamari and Ronnie had their fair share of highs and lows. In fact, while on "Real Housewives of Atlanta," Shamari revealed that she proposed the idea of an open marriage to her husband at one point. 
Ultimately, they did have an open relationship. While others may think it was a bad idea, she doesn't regret it because it brought her and her husband together despite the heartache and pain that it sometimes brought. 
TIPS TO A SUCCESSFUL MARRIAGE
However, through it all, some of their key takeaways from the whole ordeal is that communication is key and that honesty is what keeps a family together. 
When they were ready to move away from their open relationship status, Ronnie and Shamari had much more faith and love for each other, as they finally knew each other's love languages as it opened lines of communication between them.