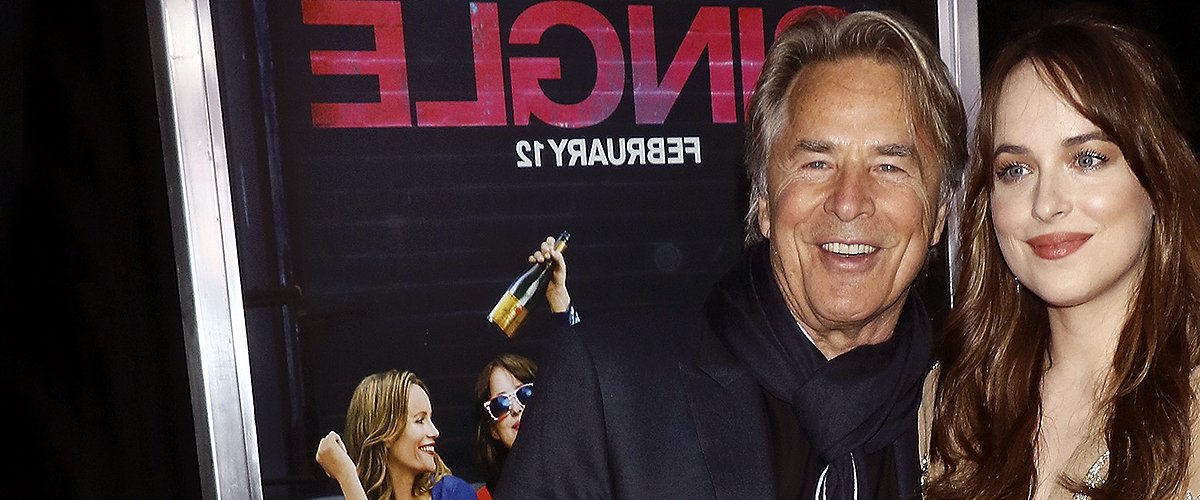 Getty Images
Dakota Johnson's Fans Gush over Her House — inside the Beautiful LA Property
Dakota Johnson opened up her house to a prestigious architectural magazine and gave fans a glimpse into her life.
Melanie Griffith and Don Johnson's actress daughter Dakota Johnson opened the doors of her gorgeous 50s style beautifully decorated home in Los Angeles.
Dakota, who became a household name after starring in the hit movie, "50 Shades of Grey," revealed what prompted her to buy the house 4 years ago.
The house was originally built by the famous Los Angeles architect Carl Maston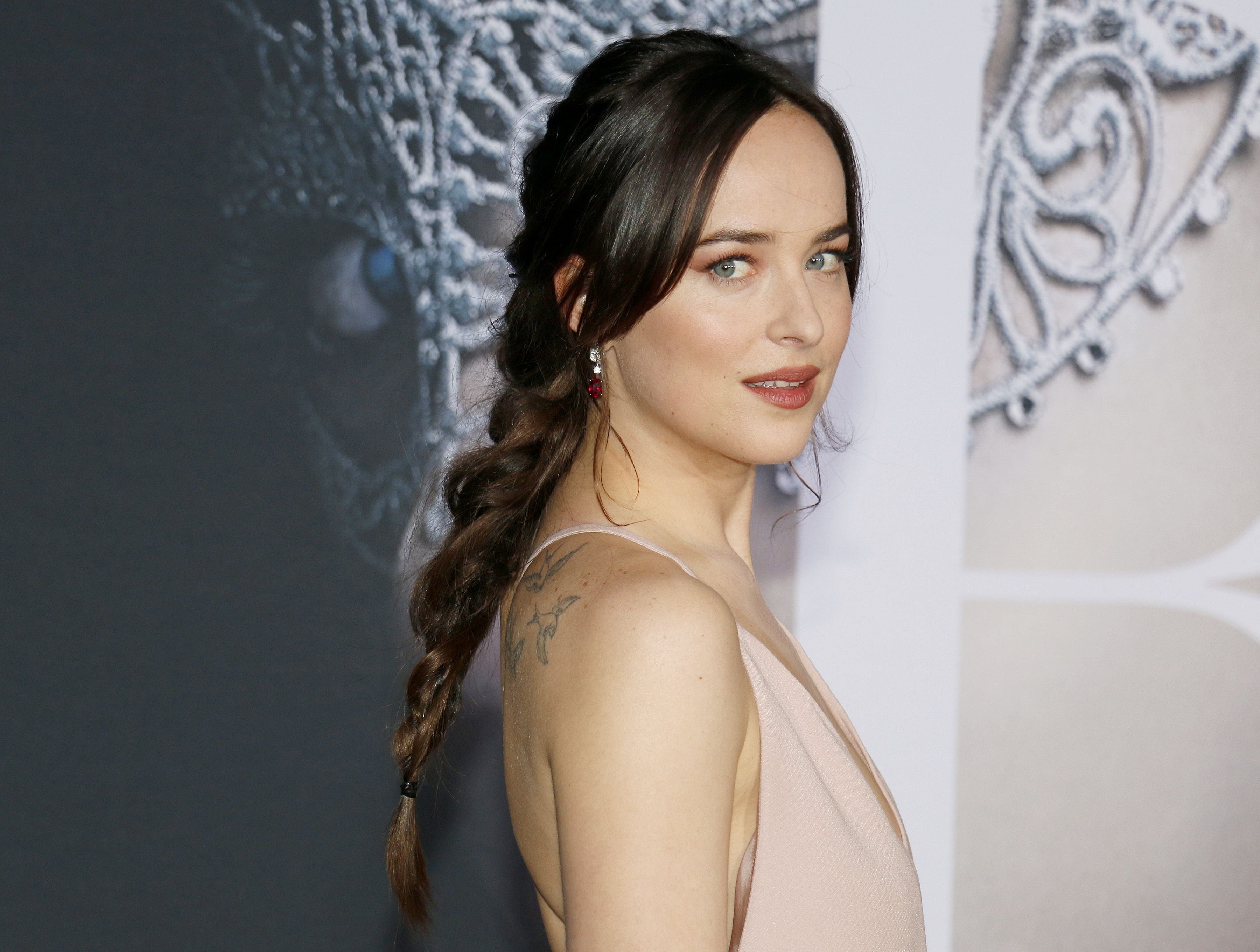 Studio portrait of actress Dakota Johnson | Source: Shutterstock
INSIDE A MOVIE STAR'S HOME
Dakota started looking for a property in the Los Angeles area 5 years ago, and when the estate agent walked her into the mid-century wooden house, she was charmed.
Built in the 50s, the house is at the end of a quiet cul-de-sac and surrounded by luxuriant trees, and it is a mixture of light, airy spaces and warmth. Even though it was only the second house she'd seen, Dakota immediately decided to buy it.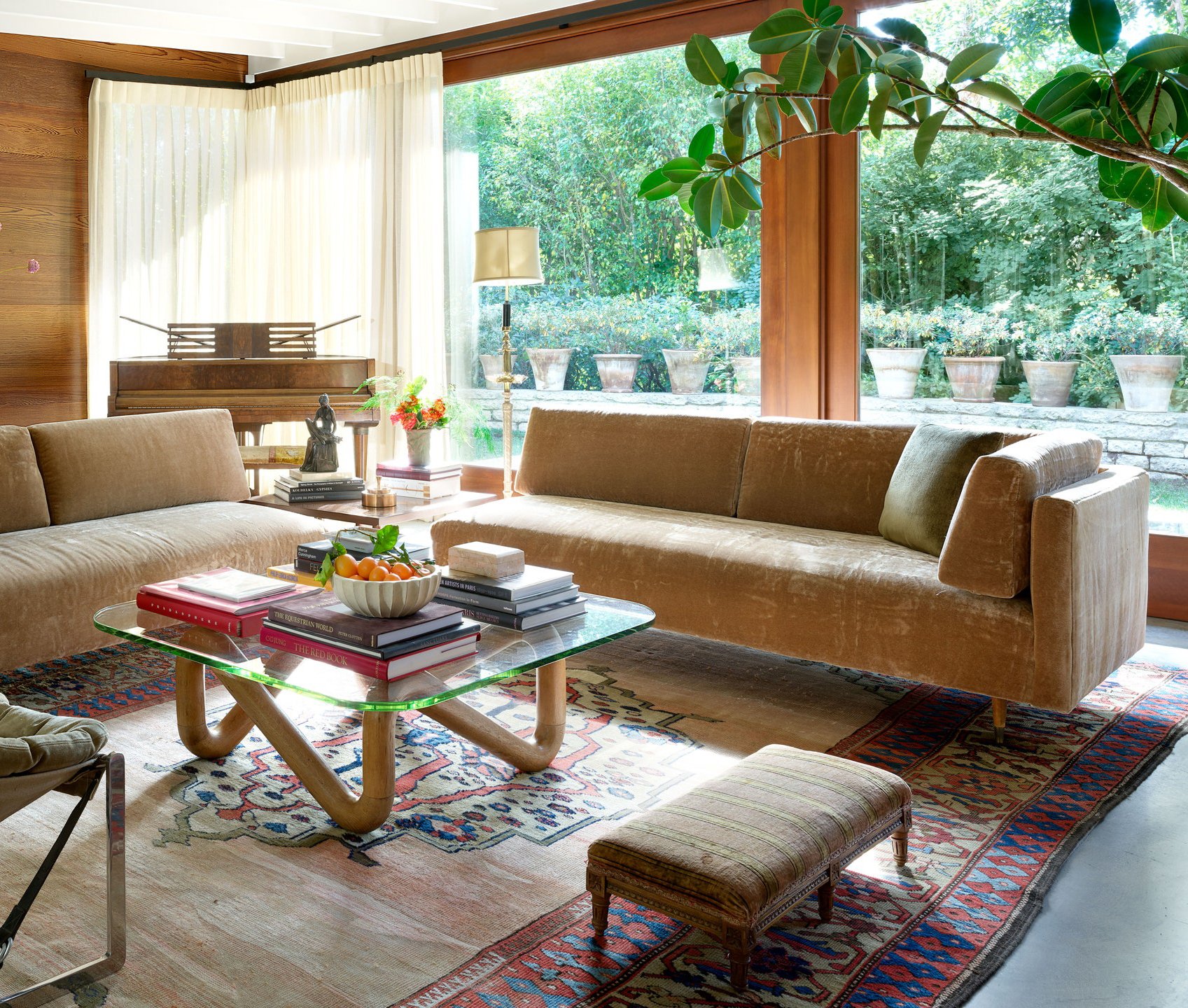 Inside Dakota Johnson's home | Source: YouTube/ Architectural Digest
A WALL OF DOORS
One of the most striking features of the house's unusual architecture is that the entire wall of the living room consists of a series of wooden doors that open onto a delightful garden and a rectangular swimming pool.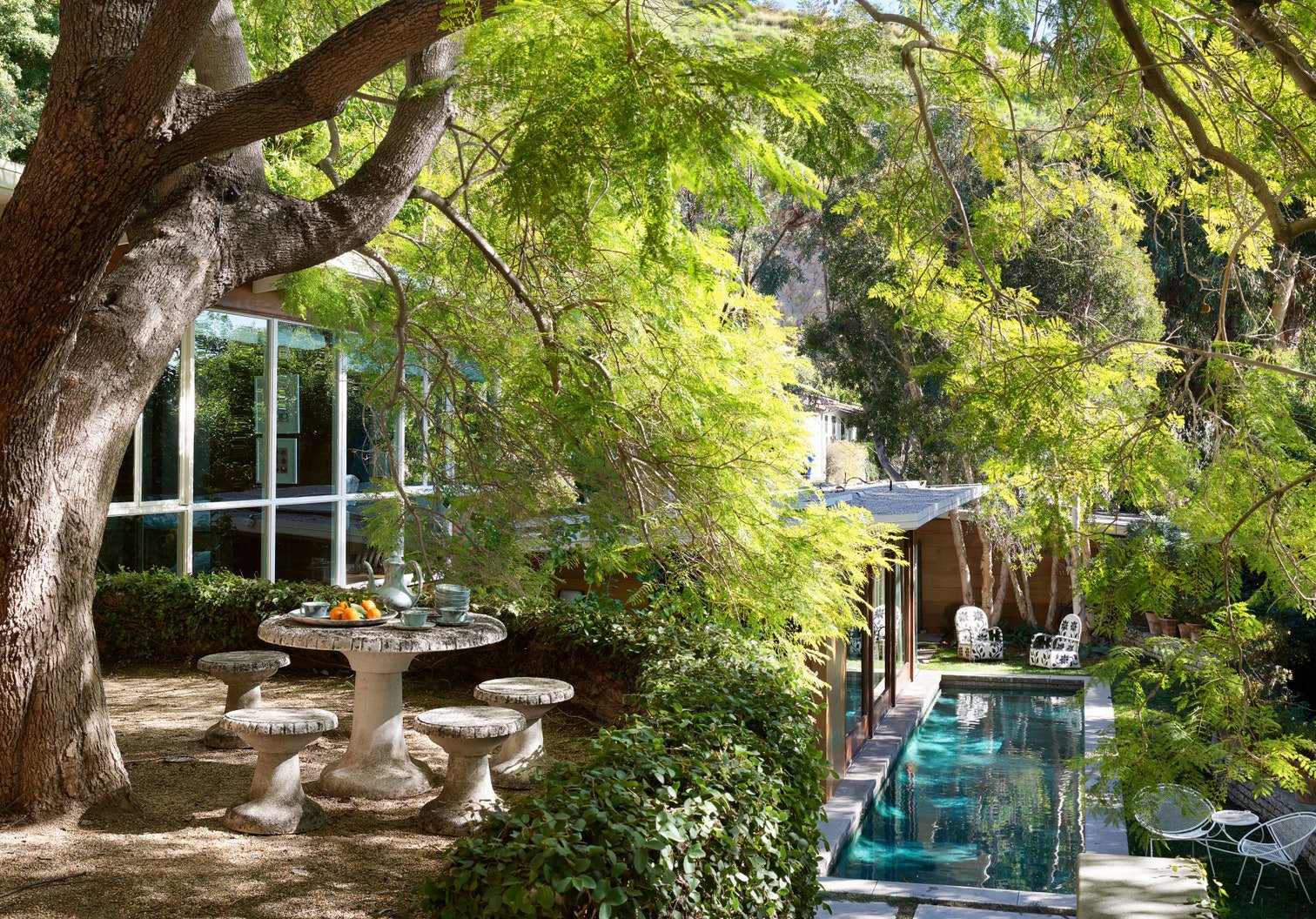 Inside Dakota Johnson's home | Source: YouTube/ Architectural Digest
Since the opposite wall consists of a series of picture windows, the living room is awash in light. The house was originally built by the famous Los Angeles architect Carl Maston who lived in it with his family. Dakota loves the openness of the house. She revealed:
"It's like a tree house. On a boat."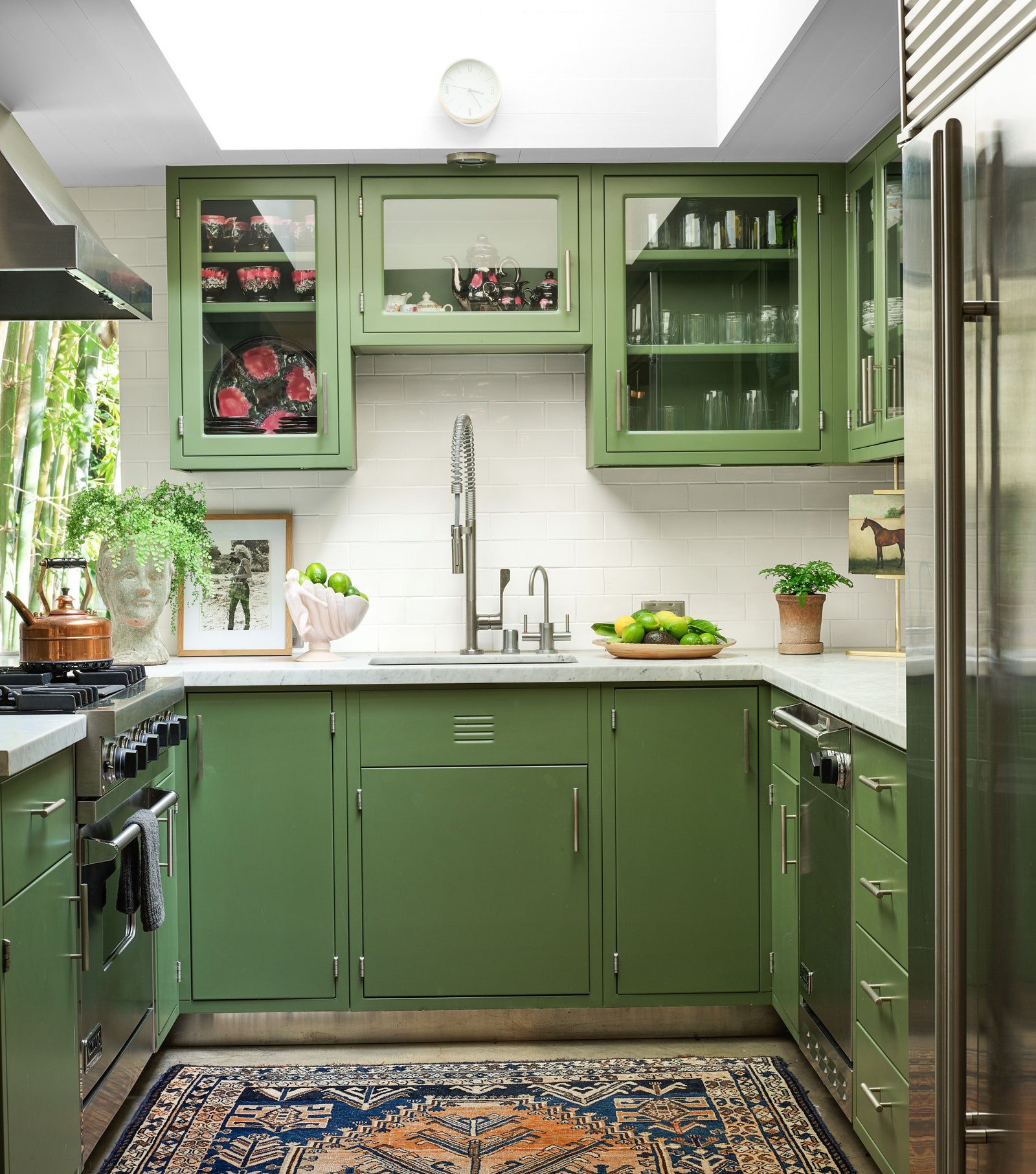 Inside Dakota Johnson's home | Source: YouTube/ Architectural Digest
AN ECLECTIC DECOR
Complementing the architecture, Dakota has filled her home with an eclectic mix of vintage and antique furniture, some of which were already in the house when she brought it, including a lush sofa covered in velvety oatmeal-colored crushed fabric, and an unusual bamboo coffee table.
From 50s-style angular furniture to an opulent grand piano, to delicate pieces of genuine art deco, the house is a study in comfort and elegance. Stylish, and eminently livable, the huge airy lounge invites both contemplation and conversation.
Among one of Dakota's prized possessions is a sideboard filled with her cherished collection of vinyl records. Dakota's love of music extends to one particular musician -- Chris Martin, the frontman for the band Coldplay.
ROMANCE WITH CHRIS MARTIN
Dakota and Chris ostensibly started dating in 2017. Chris, who divorced Academy Award-winning actress Gwyneth Paltrow in 2014, had kept out of the limelight up until the time he started dating Dakota.
The "50 Shades of Grey" actress and the musician were spotted together in Los Angeles, then at a Coldplay concert in Argentina, and later the same year at a Nick Cave concert in Israel. One person who didn't seem keen on the romance is Dakota's father, Don Johnson.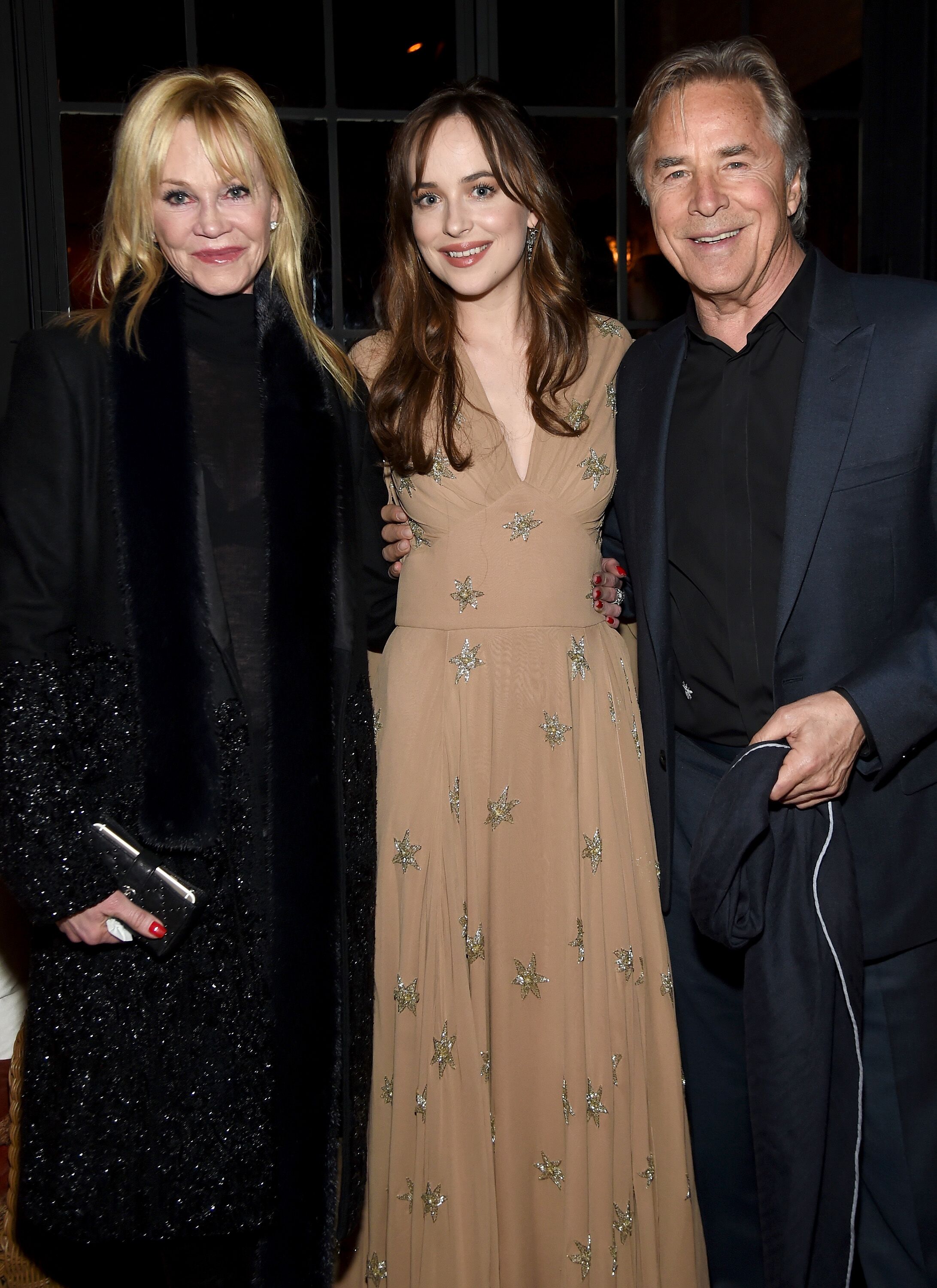 : Melanie Griffith, Dakota Johnson, and Don Johnson attend the after party for the New York premiere of "How To Be Single" in 2016 | Source: Getty Images
When asked by a reporter what she thought about his daughter's relationship with the 43-year-old British singer, the "Miami Vice" alum responded:
"Yeah, that's... uh troubling, isn't it? No, she's a big girl, she can handle herself!"
GWYNETH PALTROW LOVES DAKOTA JOHNSON
There is one person who fully approves of the romance between Chris and Dakota, and that is his ex-wife, Gwyneth Paltrow. The two women are friendly, so much so that Gwyneth was one of the guests at Dakota's 30th birthday celebration. Gwyneth said of Dakota:
"I love her. I can see how it would seem weird because it's sort of unconventional. (...) I just adore her."
Dakota's mother, actress Melanie Griffith doesn't agree with her ex-husband and has revealed that she "adores" Chris, and respects the couple for keeping their love life private.
Dakota is a third-generation Hollywood star, and Melanie's mother, Tippi Hendren was one of mythical director Alfred Hitchcock's favorite actresses, and starred in two of his most iconic movies: "The Birds," and "Marnie."
Dakota has inherited not only her mother's and her grandmother's beauty, and the luminous screen presence that made them stars, but also their undeniable acting talent.
Please fill in your e-mail so we can share with you our top stories!