Donnie Wahlberg Admitted That 'Blue Bloods' Almost Did Not Become a Series
CBS's police drama "Blue Bloods" is currently in its 10th season and is one of the most beloved series on television. However, according to Donnie Wahlberg, the show wasn't a sure thing when he first joined.
It's been a decade since Donnie Wahlberg joined the ranks of CBS's "Blue Bloods" to bring Danny Reagan to life, an NYPD detective and the oldest son in a family of three generations of NYPD cops.
In the show, Donnie's character's father is commissioner Frank Reagan, played by Tom Selleck, and he also shares the screen with Bridget Moynahan, Will Estes, Len Cariou, and Vanessa Ray, among others.
THE SHOW THAT ALMOST WASN'T
"Blue Bloods" has become a fan-favorite show not only for the themes the series touches with its cases but also for the plot that focuses on the Reagans and the interrelations between all the members of the family.
For Donnie, getting to work with such a seasoned actor like Selleck, who was the star of "Magnum P.I,"  has been "a real treat."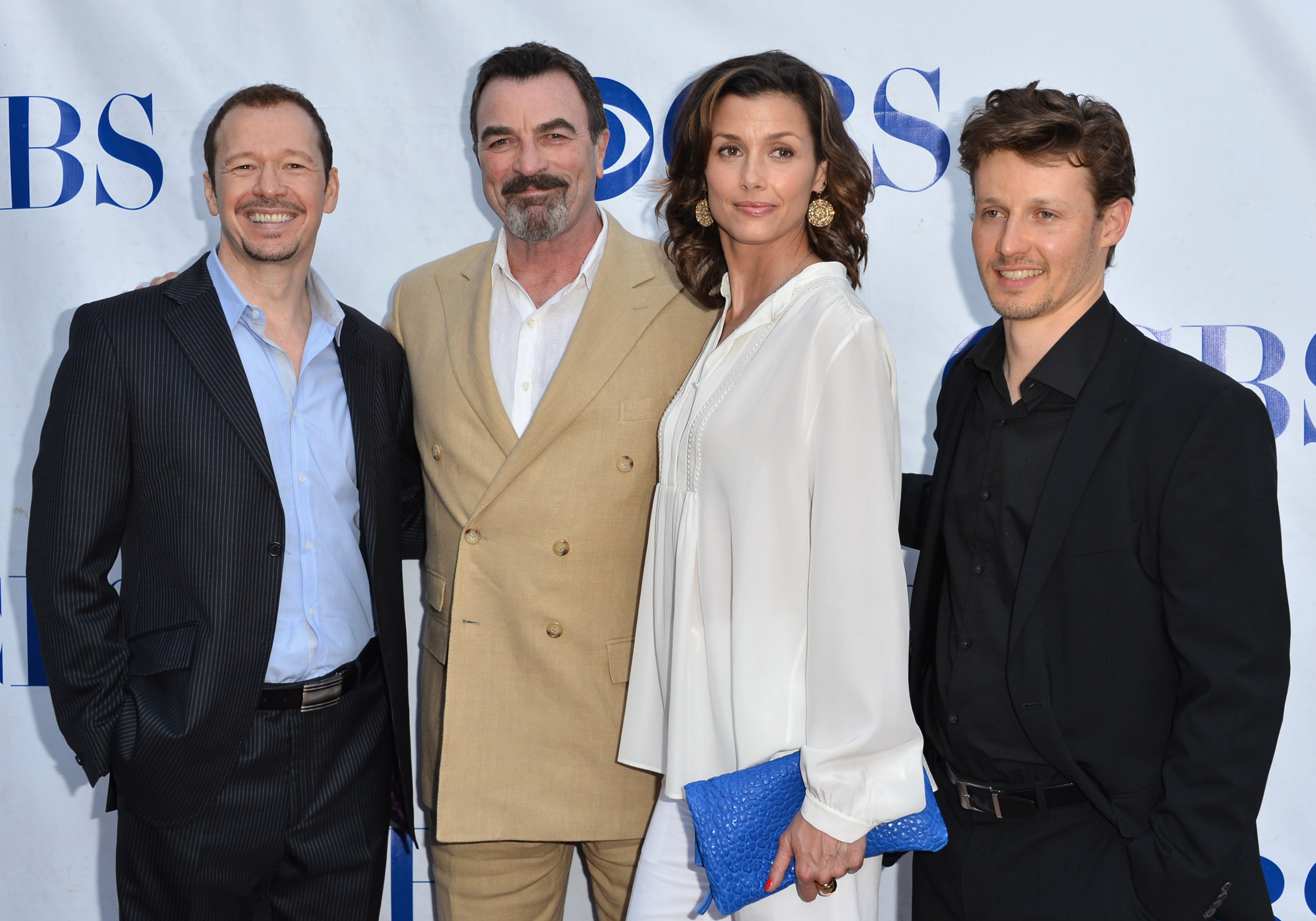 Despite its success, the series almost didn't make it to a full-time show, according to what Donnie told Entertainment Tonight in 2019:
"We were told that the show wasn't gonna go to series on a Friday, and by Sunday I was told 'you better get to New York.'"
Although Donnie was on board with the decision, it took a little convincing on his part to get his on-screen sister, Bridget Moynahan, to accept the offer.
Bridget had a three-year-old son at the time, and she didn't want to spend so much time apart from him if the series wasn't going to be shot in New York.
So, to convince her, Donnie made Bridget an offer that she couldn't refuse: he would give her his paychecks if they weren't able to shoot in New York. "Thank God we shot in New York," Donnie joked.
Tom Selleck also had to relocate to New York while shooting, since his home is located in California. However, the veteran actor has revealed he often commutes between the two cities while working.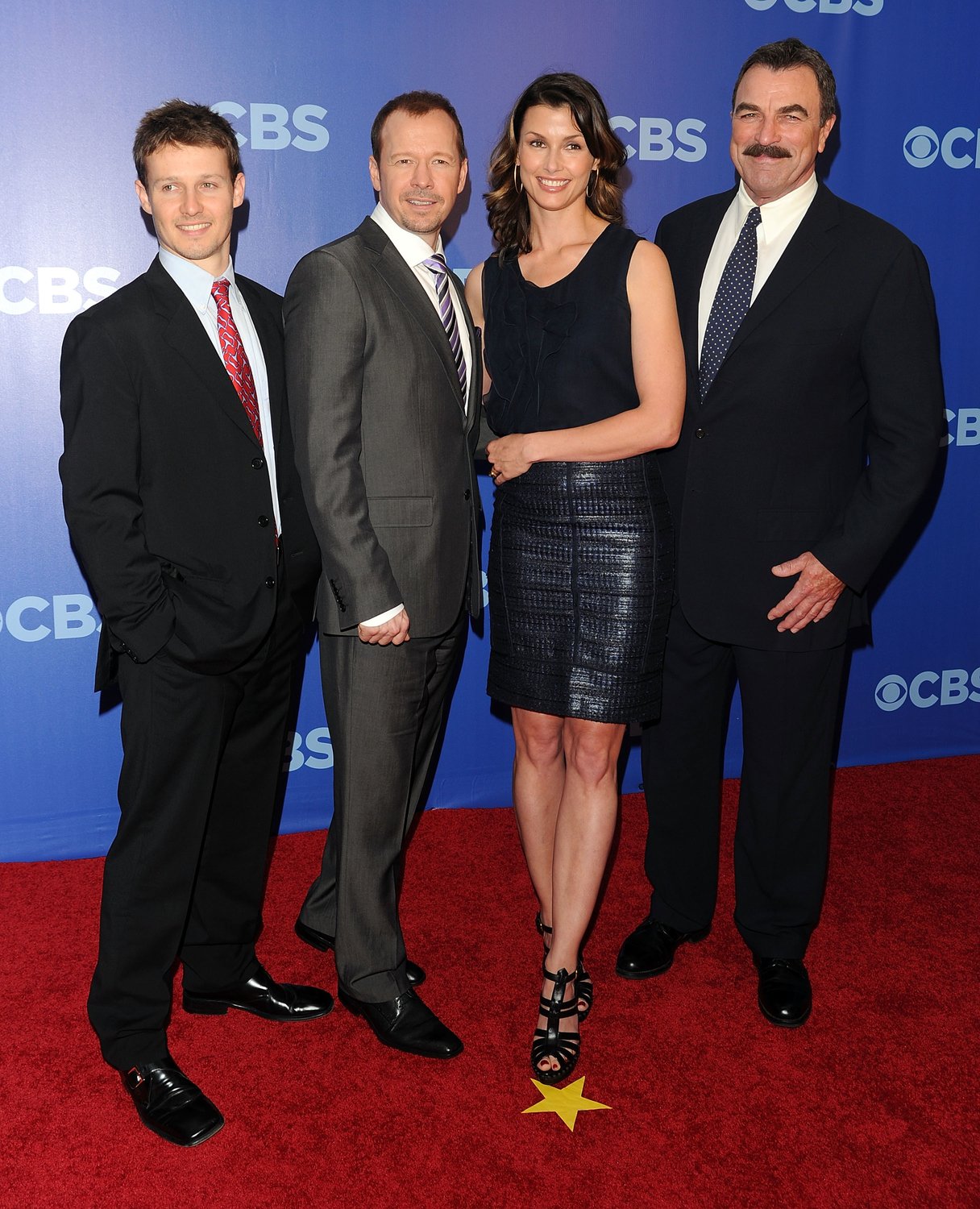 DONNIE'S DIRECTING DEBUT
For Donnie, getting to work with such a seasoned actor like Selleck, who was the star of "Magnum P.I" in the '80s, has been "a real treat," and he credits the 75-year-old star for being "a great leader" to the cast.
This is why, when Donnie gave directing a try on season 4 of the series, he described the experience of directing Selleck as "daunting."
"Tom's a TV legend, and he's a good actor, smart, and he knows the business as good as anyone. To direct him, you've got to be ready," Donnie told Entertainment Tonight.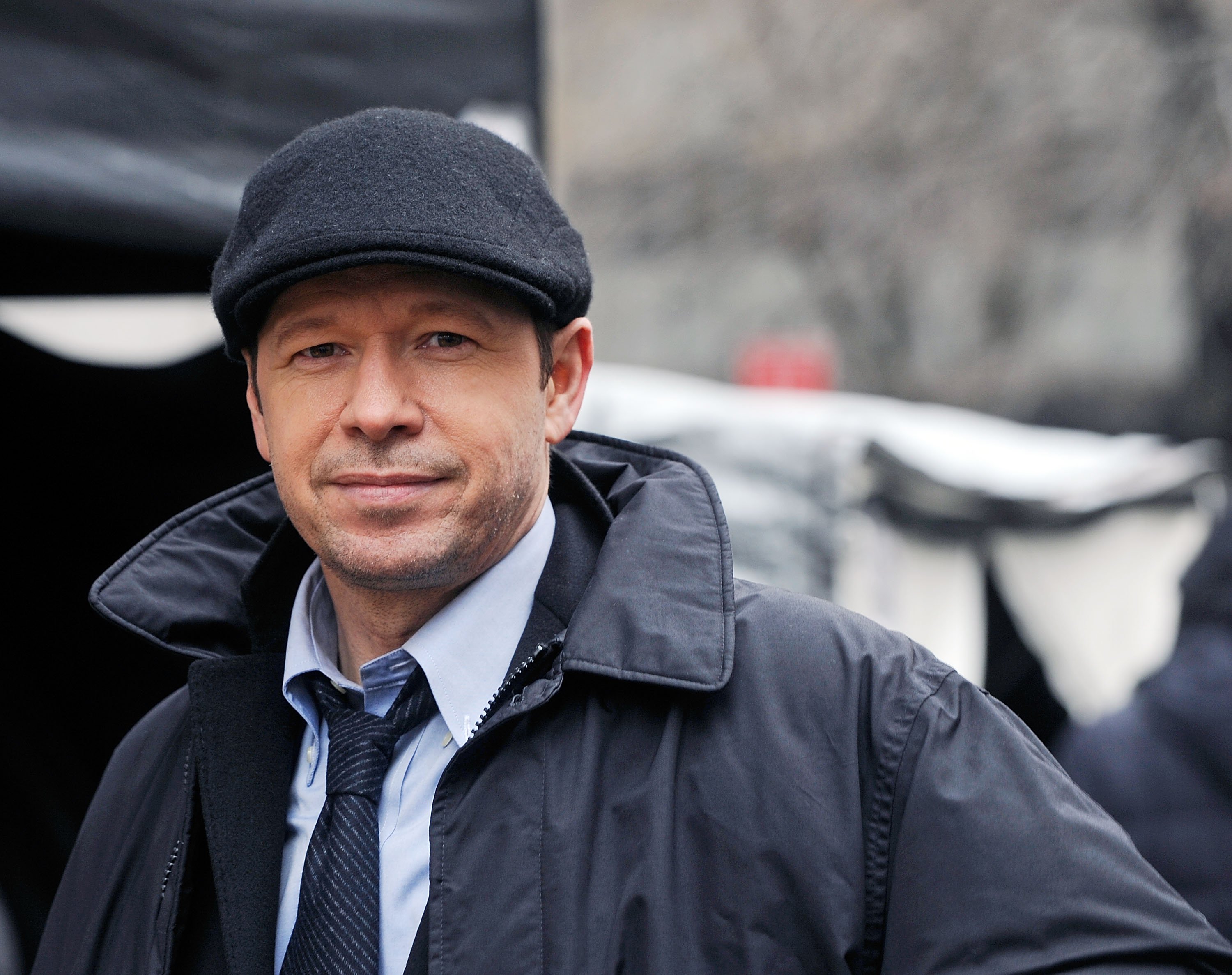 Donnie said he took an actor's approach when directing Selleck and gave him the comfort and space to do as he pleased, only adding a few details and finishing touches to his work.
"Tom's such a perfectionist. He's so dedicated to his work that you're not going to come in and tell him these magnificent ideas that you have of how to make his scenes special," he said of Selleck, and continued:
"He's already come up with 500 ideas himself a week before you even sit down with him. That's how devoted he is to his work."
As for Selleck's opinion on the matter, he confessed he felt weird at first having a fellow actor giving instructions.
However, once he overcame the initial shock, he had nothing but praise for Donnie's skills as a director.
"It's very reassuring for an actor to work with another actor as a director because they get what we do," Selleck added.
DONNIE'S LIFE BEHIND THE SCENES
Donnie's career in the entertainment industry spans over three decades since he is one of the founding members of the boy band New Kids on the Block.
For years, Donnie was rather private about his personal life. He was married to Kimberly Fey from 1999 to 2008, and they share two sons.
In 2013, he started dating actress and comedian Jenny McCarthy, whom he met during a recording of her talk show. They got engaged in April 2014 and married in August of the same year.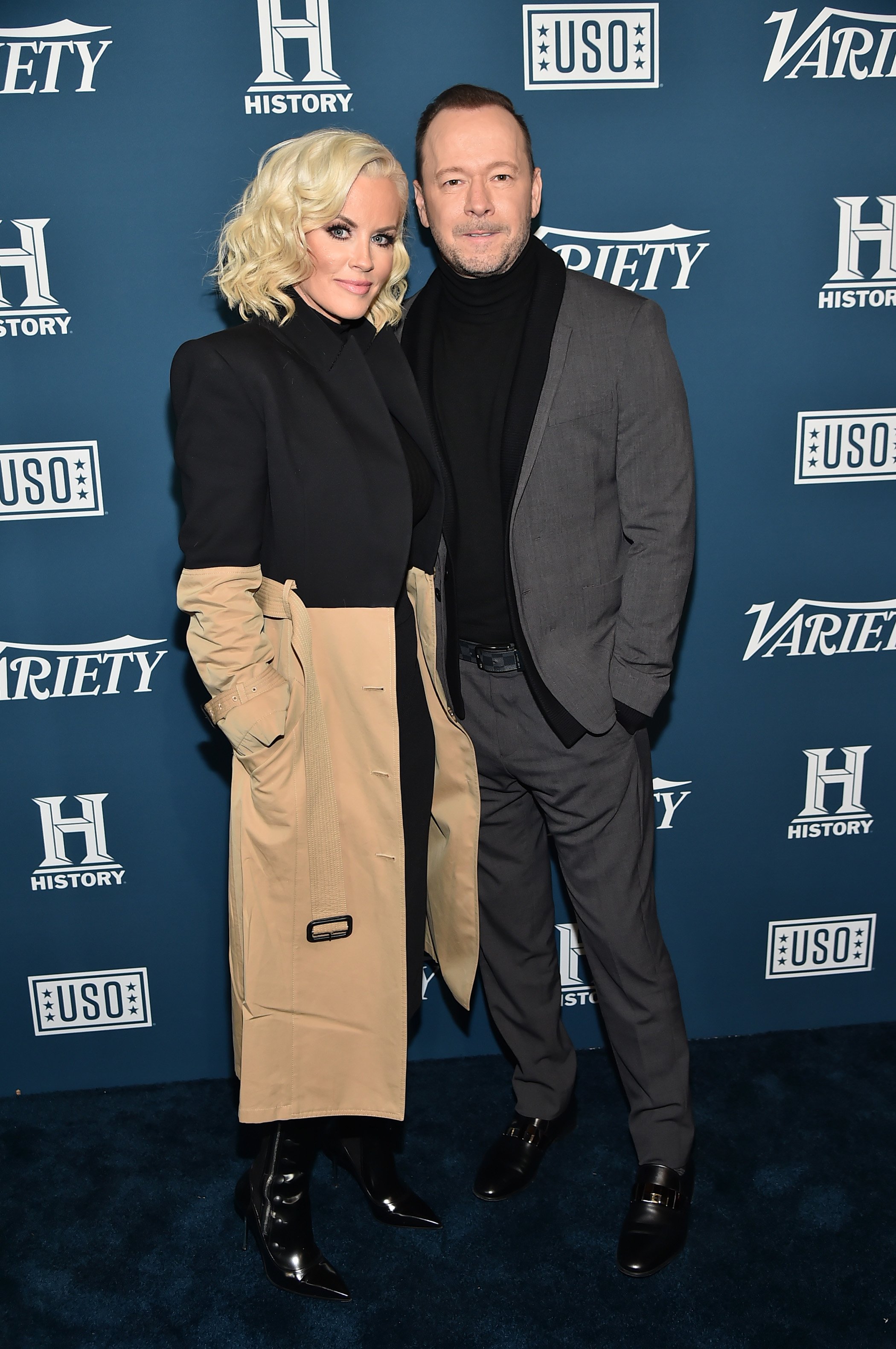 The couple, who have been candid about their marriage and relationship with the fans since then, have a blended family with Donnie's two sons and Jenny's son from a previous marriage.
RECALLING "I LOVE YOU'S"
During a recent conversation the pair had on Jenny's Sirius XM radio show, they recalled the first time one of them said "I love you," and Jenny realized not only that it was her, but that she said it on their first meeting.
It happened during the famous interview they did while lying on the carpet of Jenny's talk show in 2013. At the time, they were flirting on camera, but Donnie confessed he wasn't sure if she was serious at the time.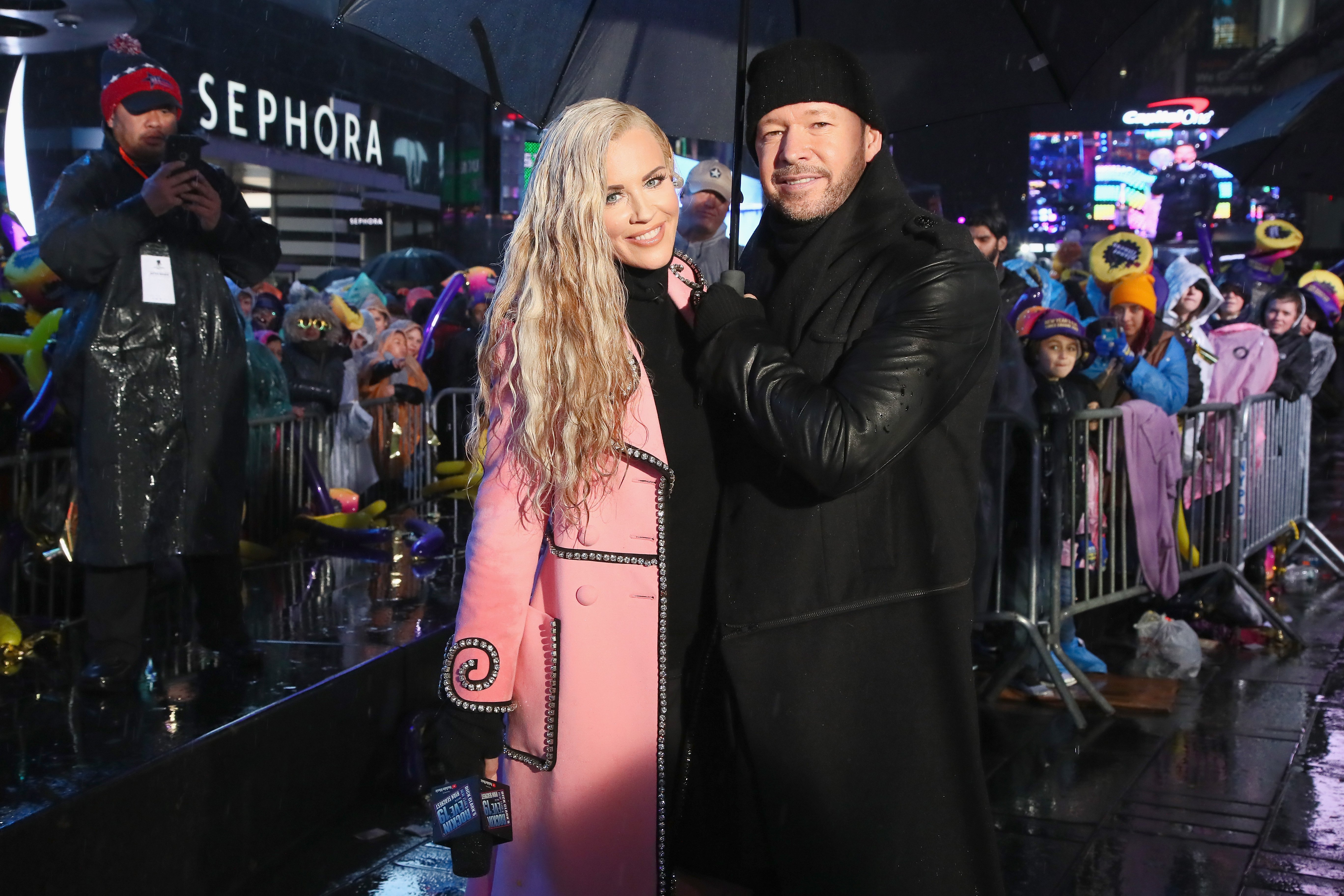 But for Jenny, the words came easily. "It was like we'd been married for six years," she said, "and I literally said to him, I go, 'I love you, Donnie Wahlberg.'" But Jenny continued:
"Like, but it wasn't like 'Oh, I love you, I'm a fan!' it was like, 'I love you, Donnie Wahlberg,' it was crazy."
Donnie said he didn't remember Jenny saying that because he was too immersed in his own thought at the time. He does remember that she kissed his cheek, and she left a lipstick mark.
"It was after a concert, and I called you, and I told you, and we hung up, and I called you back and was like, I just told you I love you, didn't I?" Donnie recalled, adding that he reassured Jenny he meant it at the time.