Lil Scrappy & Wife Adi Bambi Share Loving Family Moments with Son Breland
Famous reality TV star, Lil Scrappy and his wife, Adizia, take to social media to share heartwarming family moments with their son. 
Darryl Kevin Richardson, better known by his stage name Lil Scrappy, is an American rapper and record producer and reality TV star. The 36-year-old rapper who has appeared on seven seasons of Love & Hip Hop Atlanta recently joined his wife in sharing adorable family moments via Instagram.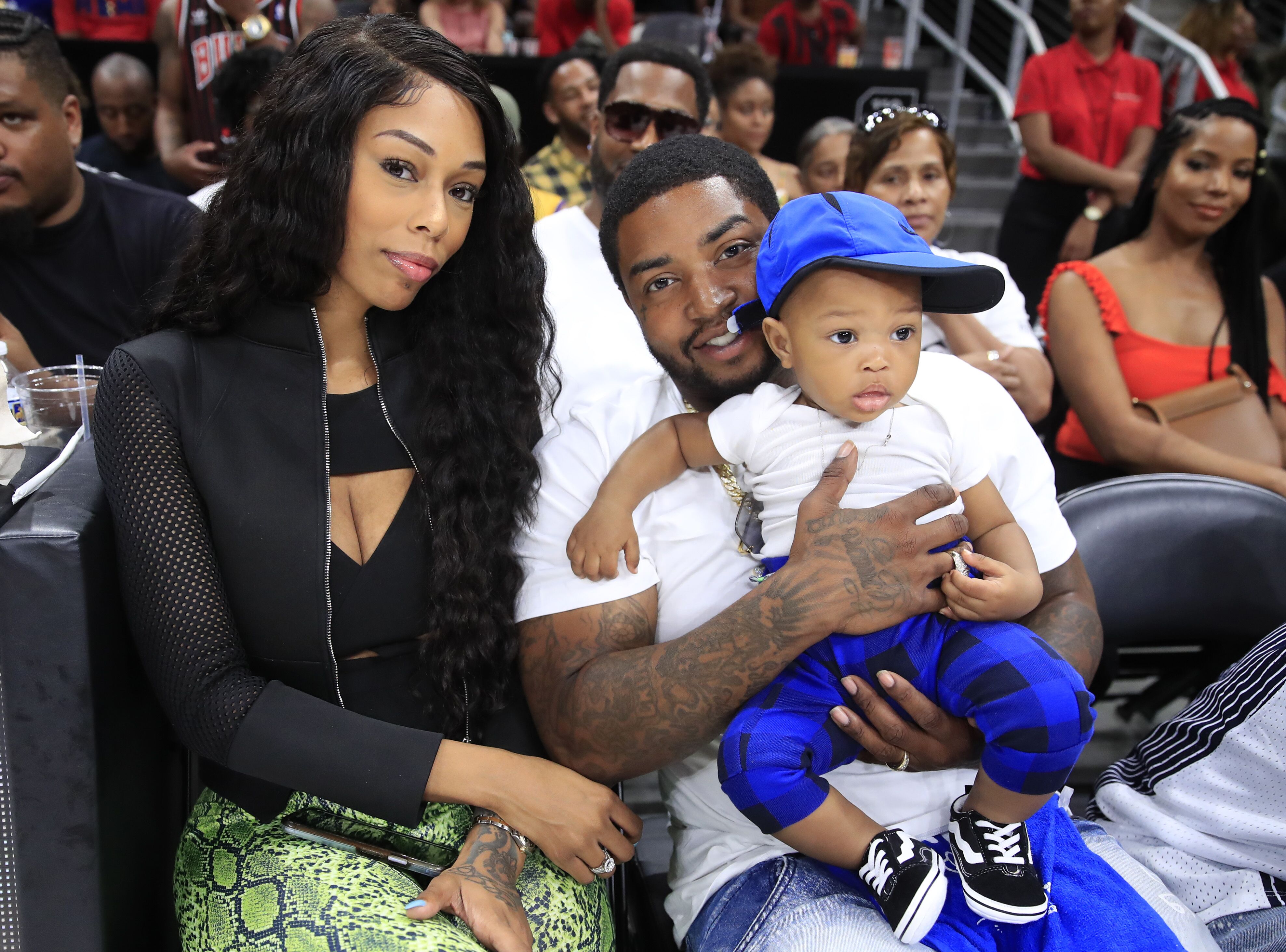 His wife, Adizia Benson, shared a boomerang video of their first child, Breland, sporting a cute mini ponytail while sitting in the middle of a large bed. In the captions, she tagged the toddler's Instagram account and added a smiley in love emoji. 
Her husband, Lil Scrappy, also took to his Instagram page to share a short video clip of himself outdoors with his wife manning the grills while little Breland walked around. He captioned the post:
"#lockdowncookoff wit me and the wife @adizthebam who want it @dedaproblem wussup since this shit happen we been whippen up some nice jack #TheRichardsons." 
The post comes shortly after the proud family man shared a montage of photos and footage of his son doing different things, including putting his chubby hands on his mom's growing stomach. 
The operation was a success, and despite their rocky past, they were happy to be together again.
The post was tagged "Quarantine vibes", and it attracted several positive comments from fans of the Love and HipHop reality star: A fan went on to write:
"Beautiful family. I'm so happy for you two on your new bundle of joy on the way." 
According to information acquired by TMZ from a source close to the family, they are ecstatic about expecting their second baby together. 
Lil Scrappy and Adizia tied the knot in September 2017 after he proposed at the end of the fifth season of Love and HipHop—they had little Breland a year after. Before tying the knot, the talented rapper and his wife had a falling out that had threatened to end their budding relationship.  
In an effort to win back her affections, Lil Scrappy enlisted the help of fans to help him reconnect with her in what he called "Operation find the Bam."
The operation was a success, and despite their rocky past, they were happy to be together again after working out their differences. Breland is Scrappy's third child—he has a daughter named Emani from a previous relationship with Erica Dixon.