Tisha Campbell of 'Martin' Mom-Shamed for Putting 10-Year-Old Son's Private Life on Blast
Actress Tisha Campbell recently put up a clip of herself peering into her 10-year-old son's private life, and Instagram users could not help but criticize her for it.
The talented actress humorously shared a sneak peek of how she tried to eavesdrop on her son's phone conversation with a girl.
She heartily told her audience that her younger son seemed interested in a girl who he's currently face-timing for the first time.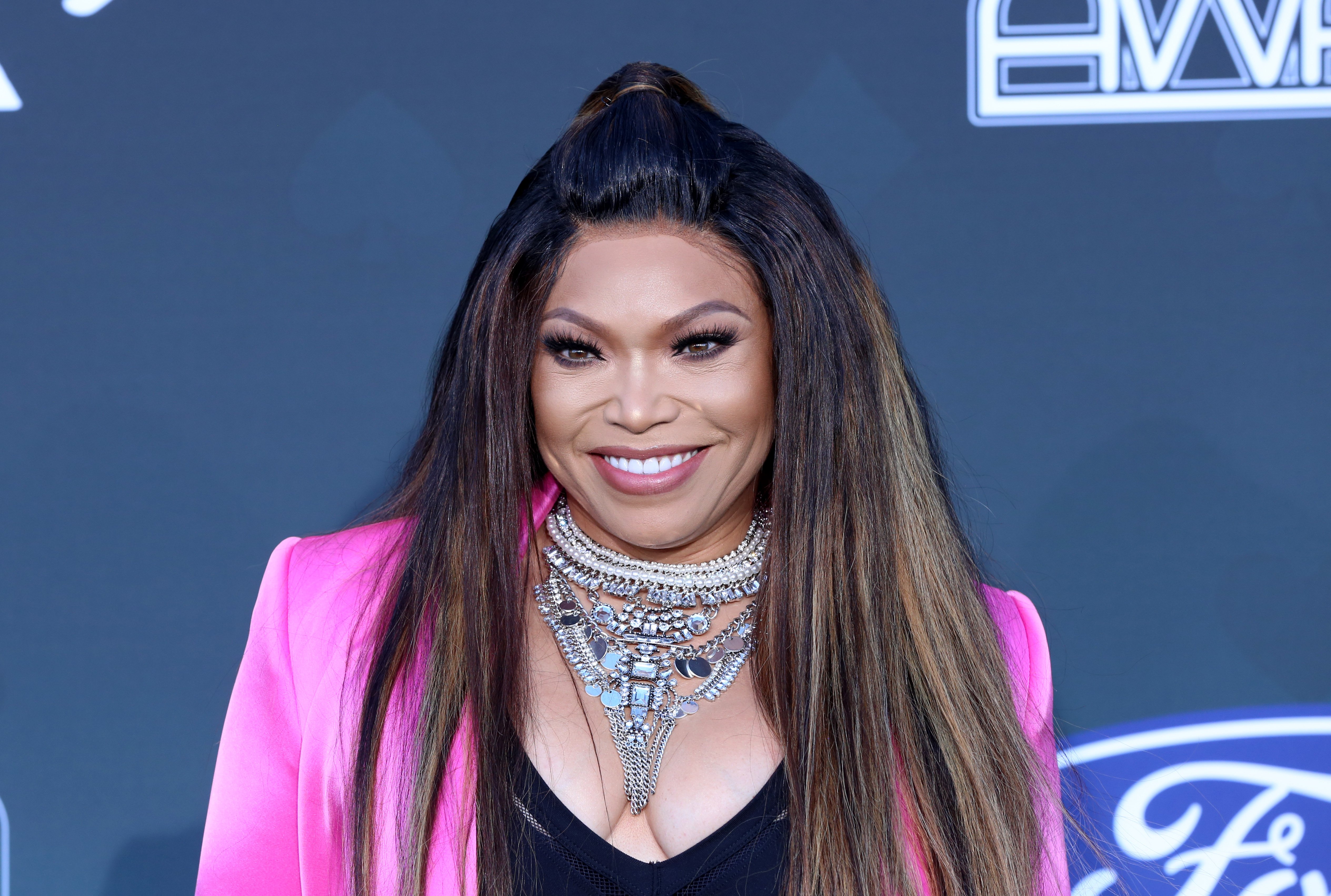 Campbell continued by saying, she hurried past the door, holding her white bathrobe and smiling because she didn't get caught.
Tisha then went on to comment on how impressed she is at her son's development, stating that he is "growing up." She wrote:
"My babyyyyyyyyyy is growing up! My ten year old got me out the bed awww zeke! #puppylove..."
The update successfully attracted the attention of various parents who jokingly mom-shamed the on-screen star in her "snooping" quest.
While some fans recounted their ordeal with their growing kids, some commented that she stayed out of her son's private life.
Tisha sued her fellow star, Martin Lawrence, for sexual assaults.
Trisha shares two sons with her ex-husband, Duane Martin, and even though she's long said goodbye to the father of her kids, the mother of two unrelentingly flaunts her motherhood bond with her boys.
She revealed that her older son, Xen, who was born autistic, decided to live with her, and that he's doing good bonding with his younger brother.
After Xen got admitted into a college of his choice, Tisha took to the gram to celebrate the milestone and further updated her fans with an image of her kids spending time together.
She said, "It takes a village!!!! Thank you, Jesus, and thank you to actor, author of #manvsmale, our friend…(Uncle Dre) for inspiring my sons to the point where my oldest wanted to be of service to my youngest…"
Tichina Arnold is another friend the "Martin" actress is grateful to have in her life. She told a news outlet that she and Kim share similar family values and norms. The pair even shared a friendship with Kim Porter before her death.
Both women were stars of the 90s sitcom that aired for four years. The show came to an end after Tisha sued her fellow star, Martin Lawrence, for sexual assaults. Later on, the pair settled out of court.
Though rumors of a reboot have been ongoing for quite some time, however, Mrs. Campbell mentioned that with everyone's tight schedule, it might never happen.
Tisha Campbell appears to be concentrating on her career, healthy relationships, and kids, and nothing in the world makes her happier than being the woman she is today!