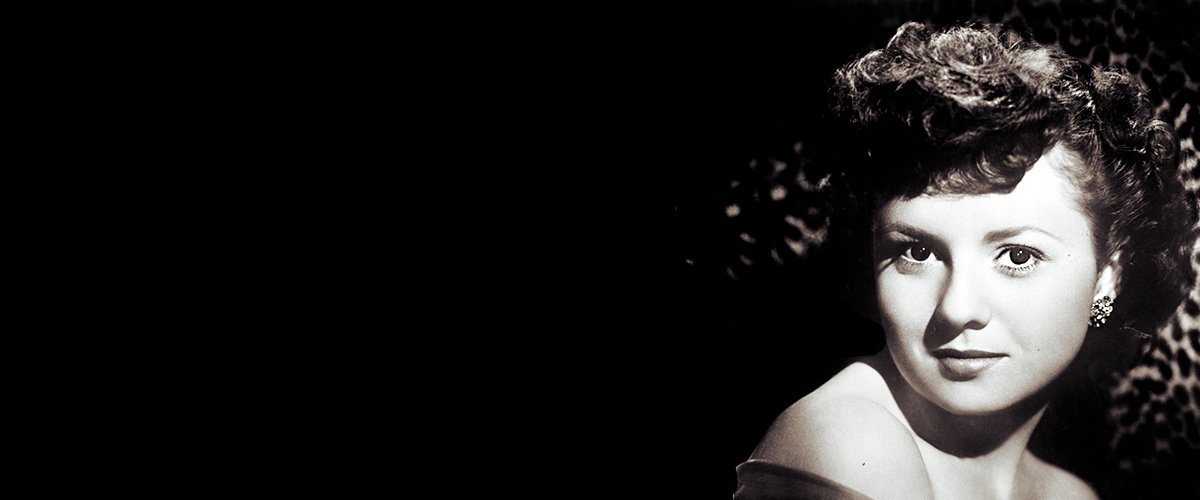 GettyImages
Betty Lynn of 'Andy Griffith Show' Fame Has Never Been Married but Was Engaged Three Times
Actress Betty Lynn is better known for her role as Thelma Lou on "The Andy Griffith Show," and she's one of the few surviving members of the cast.
Betty Lynn only appeared on 26 episodes of "The Andy Griffith Show" as Thelma Lou, the lovely and naïve girlfriend of deputy sheriff Barney Fife, played by Don Knotts.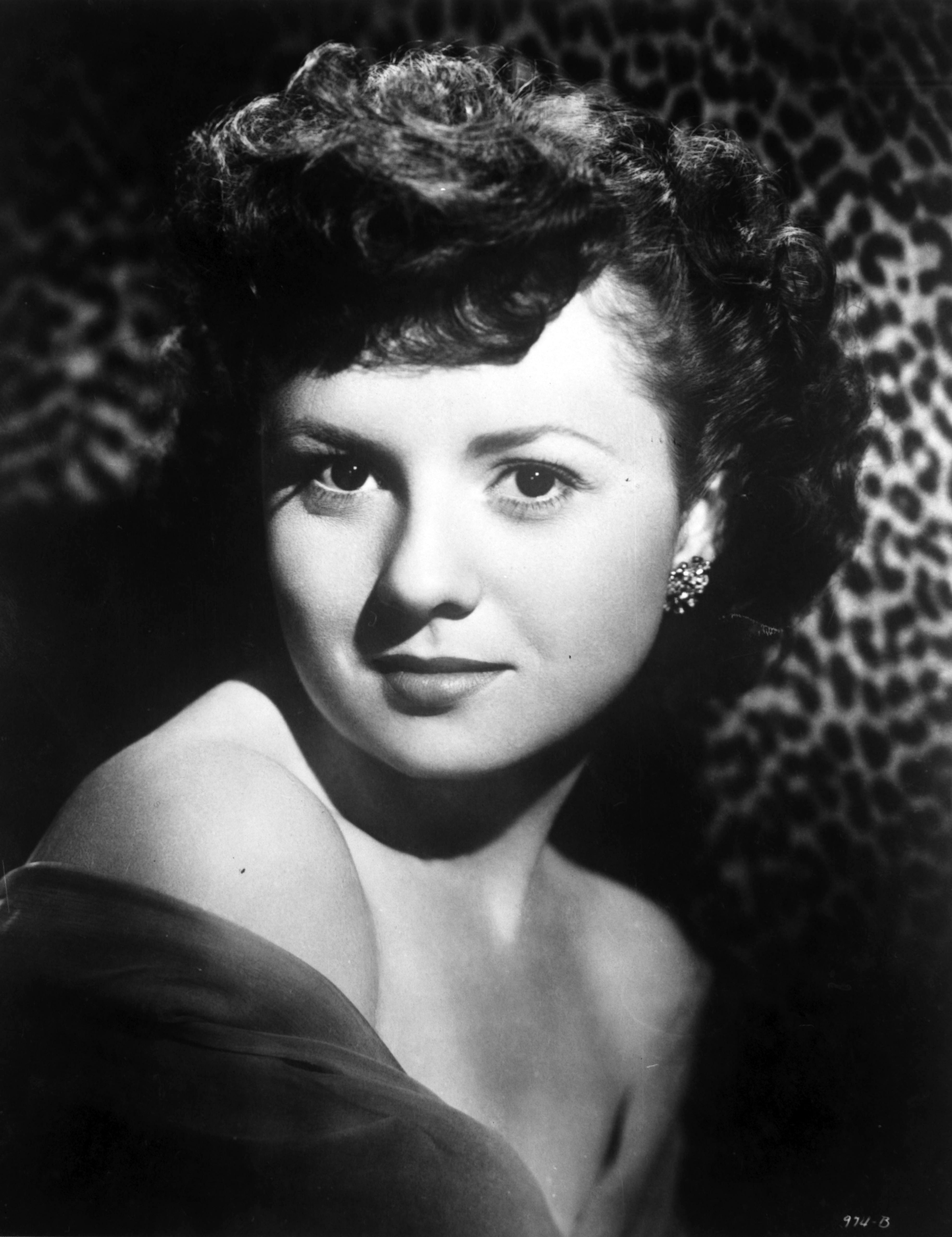 Betty Lynn, circa 1950s | Photo: GettyImages
Still, Betty Lynn's Thelma Lou made such an impression on both old and new fans of the show that, 52 years after the series ended, people still line up to meet her, get her sign, some pics, and a kiss—if she's up for it.
Betty's life before and after the show has been a rollercoaster. She was threatened by her own father in the uterus, experienced World War II on the flesh, and canceled a wedding four days before the date.
BETTY LYNN'S EARLY LIFE
Elizabeth Ann Theresa "Betty" Lynn was born on August 29, 1926, in Kansas, Missouri. However, she was close to not being born.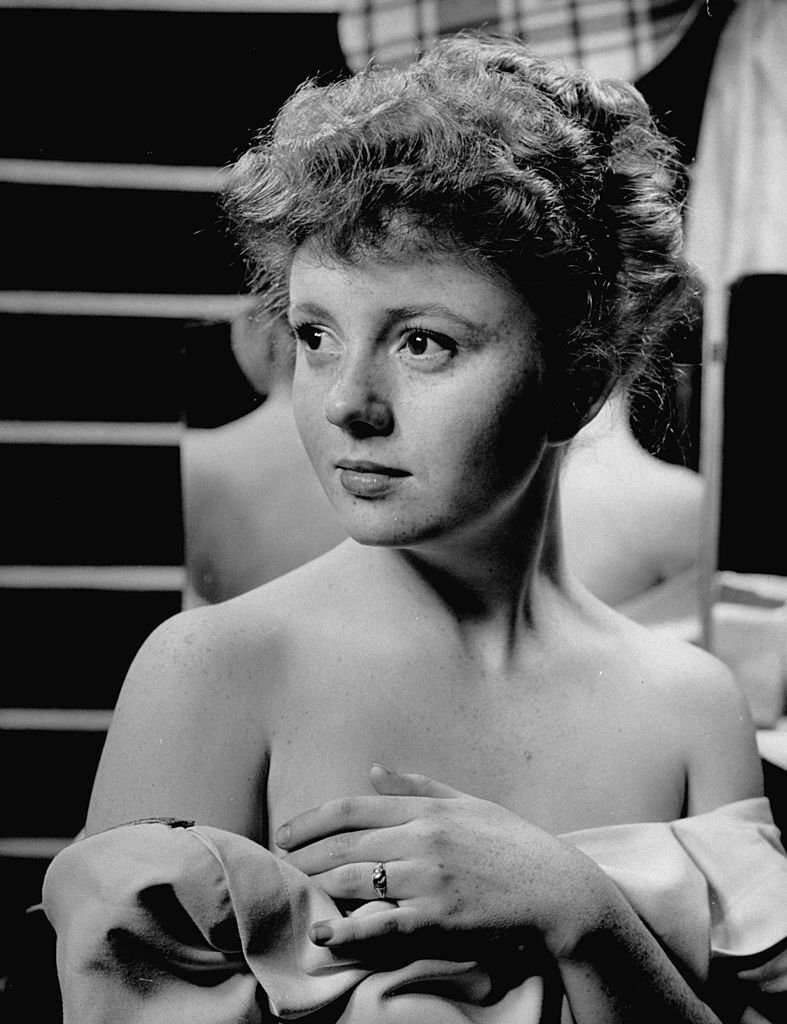 Betty Ann Lynn, performing in "On Park Avenue," Broadway, 1946 | Photo: GettyImages
According to Betty, her birth father was an erratic and violent man. Once, he pointed his rifle at Betty's mom pregnant belly and threatened to shoot.
Betty was never married, but there were rumors among fans of the show for years about a romance between her and Don.
Elizabeth, Betty's mother, eventually left the man when Betty was ten months old, and the divorce was finalized when she was 5.
Her mom and grandparents raised Betty, and the only paternal figure in her life was her grandfather, who was an engineer on the Missouri Pacific Railroad.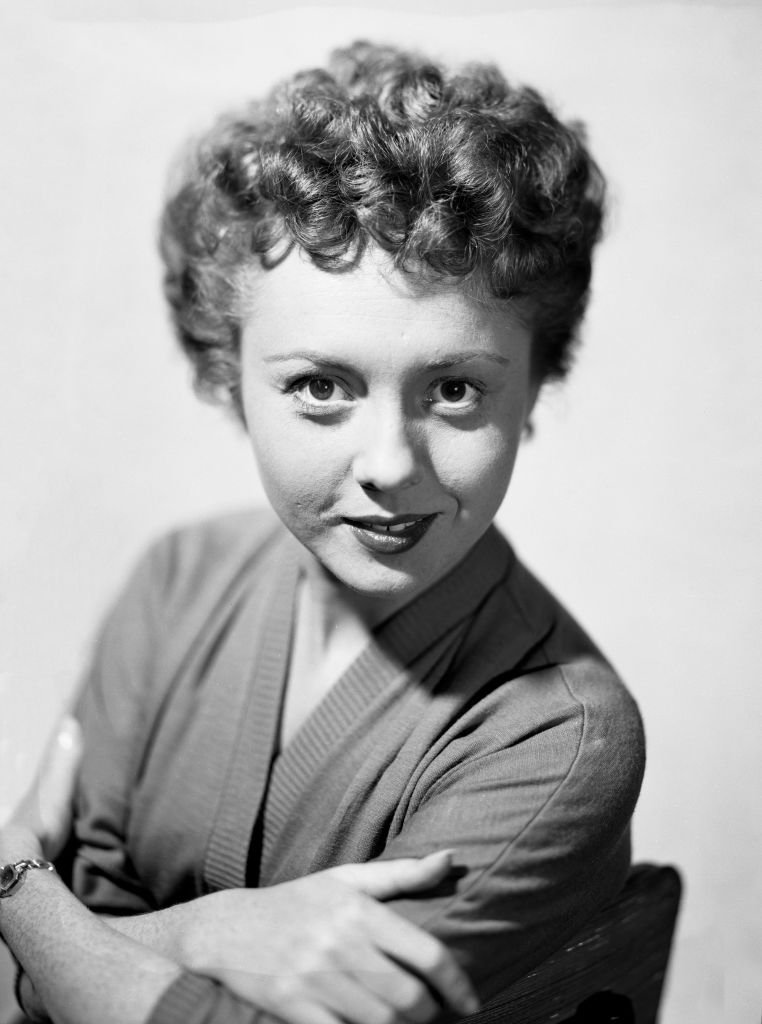 Betty Lynn on "Schlitz Playhouse of Stars," a CBS television anthology series, February 25, 1955 | Photo: GettyImages
Betty got her passion for the arts from her mom, who was a singer and taught her the basics of singing and dancing before enrolling her in the Kansas City Conservatory of Music at age 5.
By the time she was 17, Betty was singing in local clubs and eventually auditioned for the United Service Organizations entertainment group.
Betty was accepted, and she hit the road with them after graduating high school, visiting military bases all over the country and entertaining soldiers.
At 18, Betty was sent overseas to perform the "girl next door" act for troops during World War II. She traveled to China, India, and Africa and witnessed first-hand the hospitals filled with wounded and dying soldiers.
LIFE AFTER THE WAR
When Betty returned home, she started performing on Broadway and caught the attention of several production companies, 20th Century Fox among them.
She signed a movie contract with the company and made her debut on the big screen in 1948 on "Sitting Pretty" with Clifton Webb, Maureen O'Hara, and Robert Young.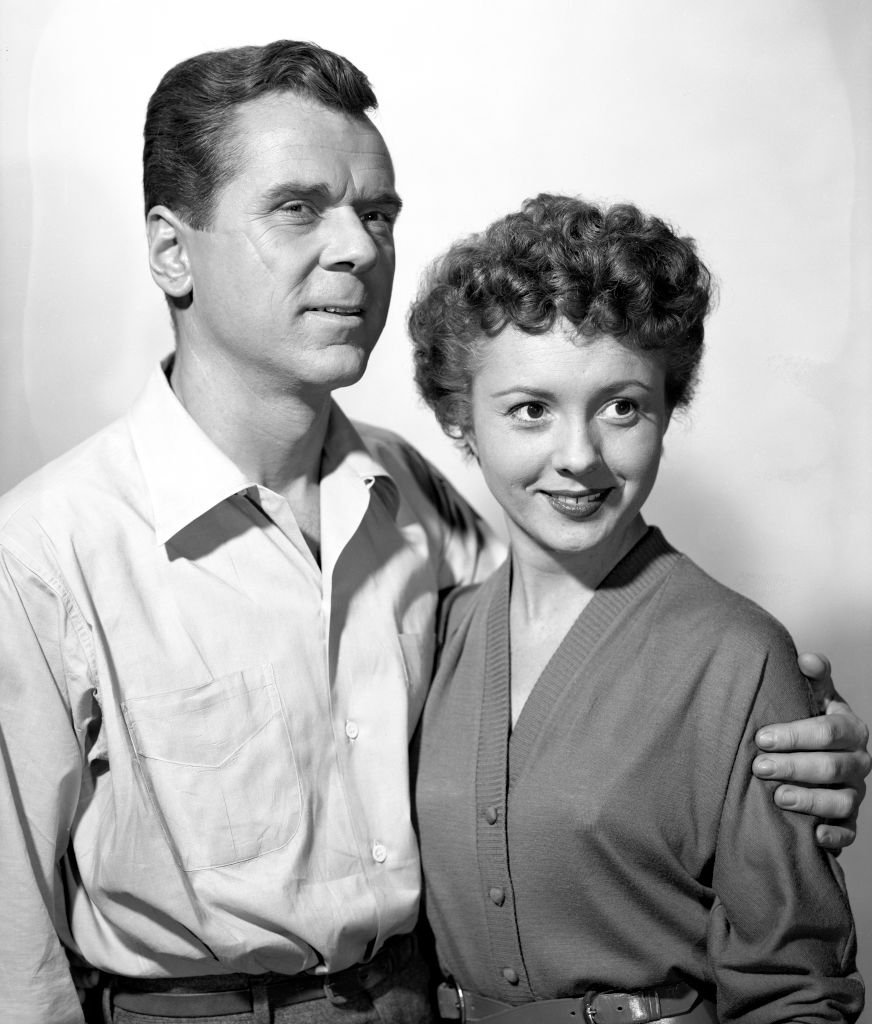 Jackie Cooper and Betty Lynn on "Schlitz Playhouse of Stars," February 25, 1955 | Photo: GettyImages
She also appeared on "June Bride" with Robert Montgomery and Bette Davis, whom she befriended, and had roles in "Mother Is a Freshman," "Cheaper by the Dozen," and "Payment on Demand."
In 1950, Betty bought a home in Los Angeles and took her mom and grandparents to live with her. Then, she switched her interest from the big screen to television, starting with a starring role in "The Egg and I."
Betty earned a role in "Texas John Slaughter," but when the series went on hiatus, she auditioned for the part of Thelma Lou on "The Andy Griffith Show" and got it.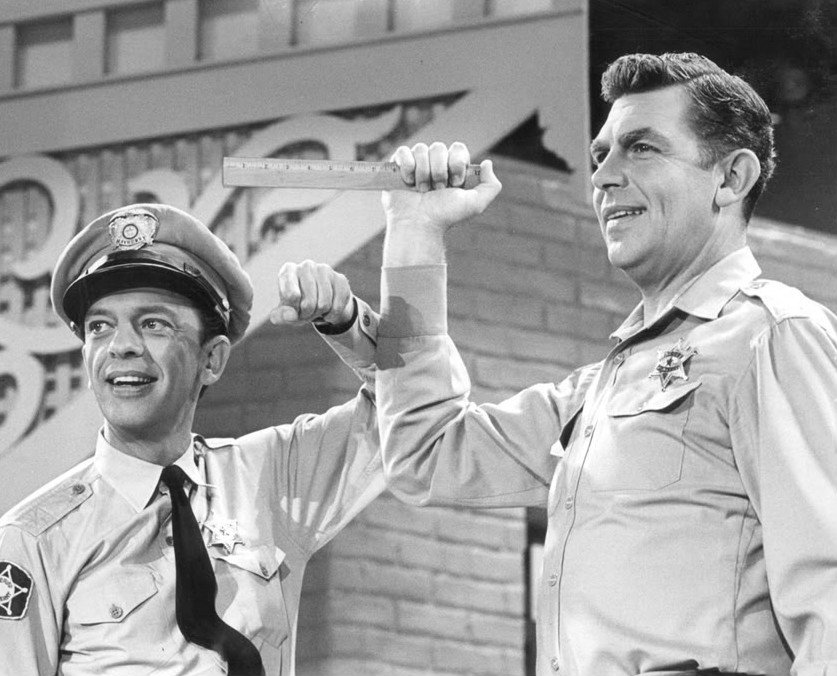 Don Knotts and Andy Griffith as their characters during the 1965 variety special "The Andy Griffith, Don Knotts, and Jim Nabors Show" | Photo: Wikimedia Commons Images
FOREVER THELMA LOU
Betty was on the show from 1960 to 1966. She earned $500 per episode, and she left when Don Knotts decided to pursue a career in film.
Although the producers gave Betty the chance to keep playing Thelma Lou as the owner of a hair salon on Mayberry, the actress refused.
"I thought, 'No, what's Thelma Lou without Barney Fife?' I left, too," Betty explained to Cleveland.com, and continued recalling her last day at work:
"I said goodbye to Don, and Andy and Aunt Bee and everybody, then I went into the ladies' room and just collapsed in tears. I hated to leave."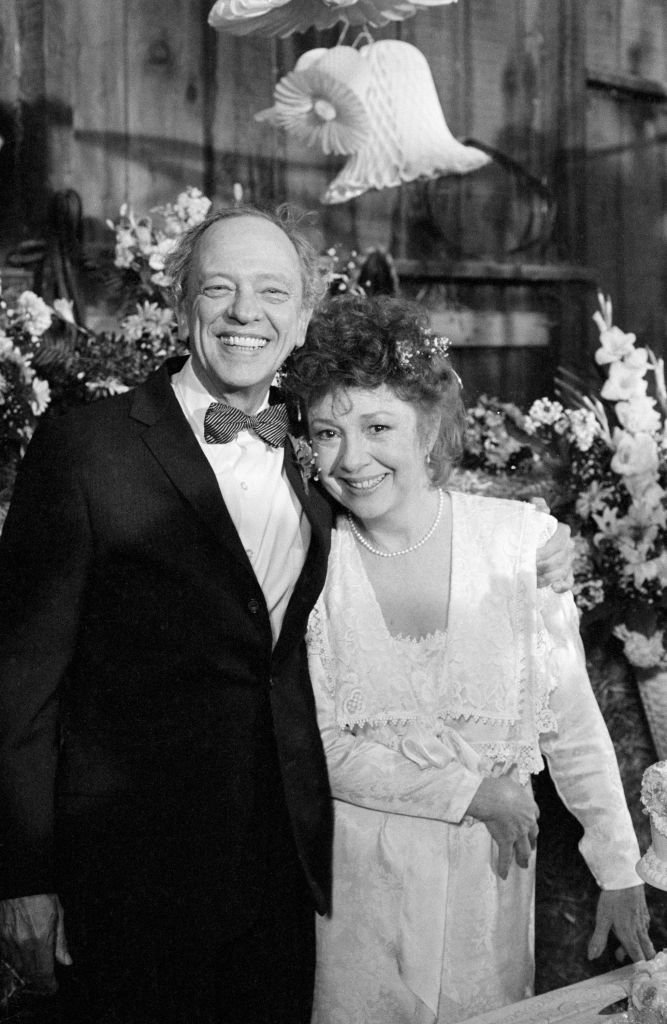 Don Knotts as Barney Fife, Betty Lynn as Thelma Lou on "Return to Mayberry," 1986 | Photo: GettyImages
Both Betty and Don returned for the final episode of the show, where it was revealed that Betty had married another man. However, 20 years later, Betty reprised her role as Thelma in the 1986 TV movie "Return to Mayberry."
In the film, it was revealed that Thelma was a widow, and by the end of it, she and Barney had finally gotten their happily ever after.
Unlike her character, Betty was never married, but there were rumors among fans of the show for years about a romance between her and Don.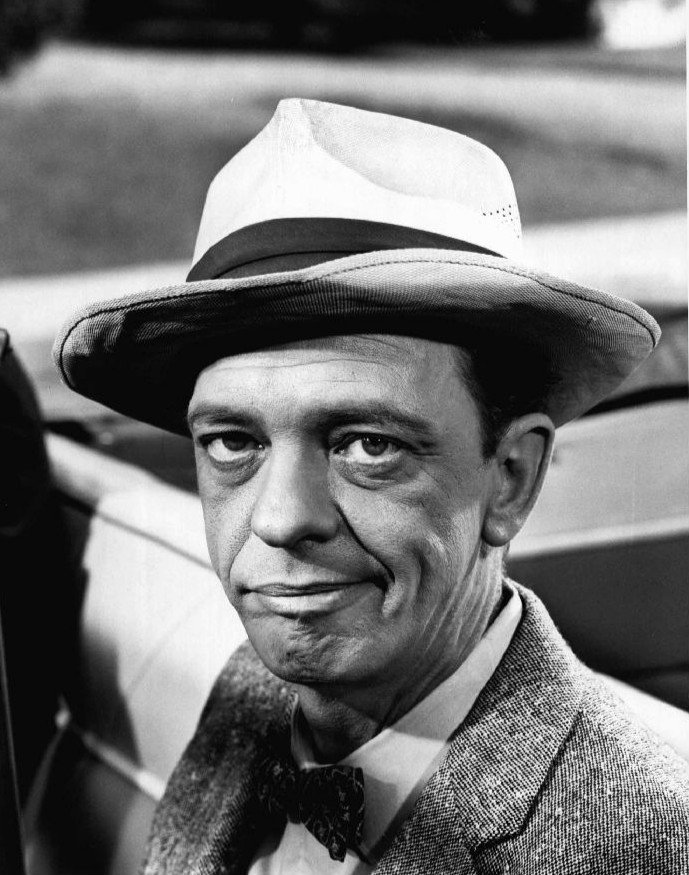 Photo of Don Knotts as Barney Fife from The Andy Griffith Show | Photo: Wikimedia Commons Images
BETTY'S LOVE LIFE
For Betty, the rumors of an affair between her and Don were, on the one hand, disrespectful because he was a married man, but on the other hand flattering, as she explained:
"I finally told Don we have to look at this a different way. I finally realized it was a compliment because they believed us."
Andy Griffith used to tease Betty on the set, and once wrote on a picture for her: "You were Don's girl, but you should have been mine."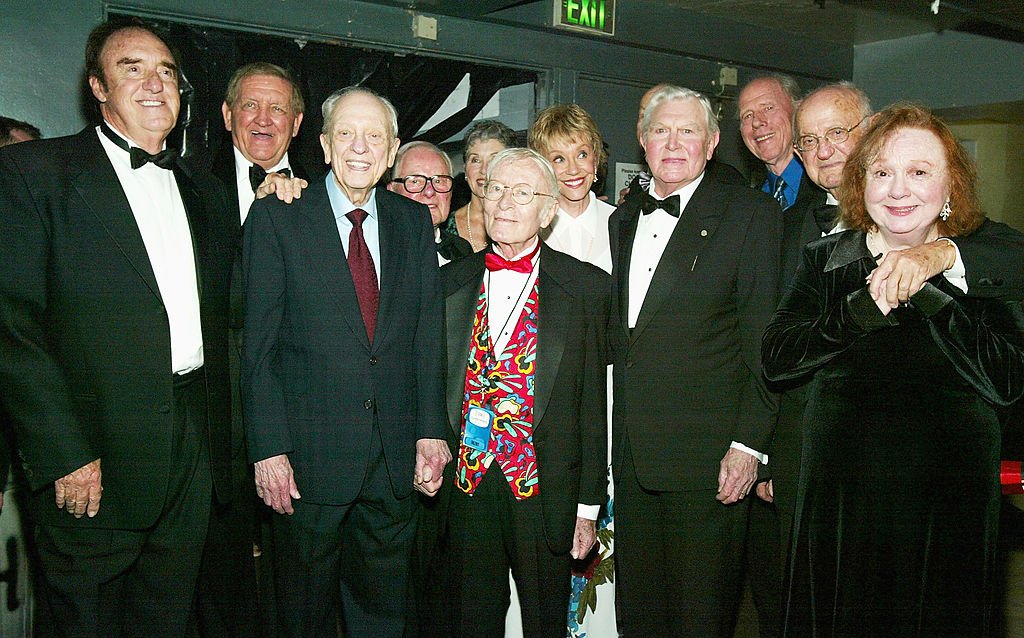 Betty Lynnn (on the far right) and the cast of "The Andy Griffith Show" backstage at the 2nd Annual TV Land Awards on March 7, 2004 | Photo: GettyImages
Betty dated several men in Hollywood but was only madly in love with one. He was an attorney interested in the fine arts, but she wasn't his only one. He had another love interest, a woman named Marilyn.
Betty and the man were engaged three times, and every time they broke up, Betty would give him back a gold necklace that he had gifted her early on their relationship.
THIRD TIME'S THE CHARM
When they got engaged for the third time, the man told Betty that if something were to happen, she could keep the necklace. "I guess I should have realized right then something was going to happen," Betty joked.
Four days before the date set for their wedding, Betty's fiancé arrived at her home and asked to talk with her and her mother. He explained that Marilyn had visited him and that he had a "deep affection for her."
Betty picked up the phone, called her church, and let them known the wedding was canceled. She told the man that she couldn't marry in their circumstance, because for her, marriage was a forever thing.
She never got engaged again, although it is not clear if she kept dating. But she did keep the gold necklace, as promised.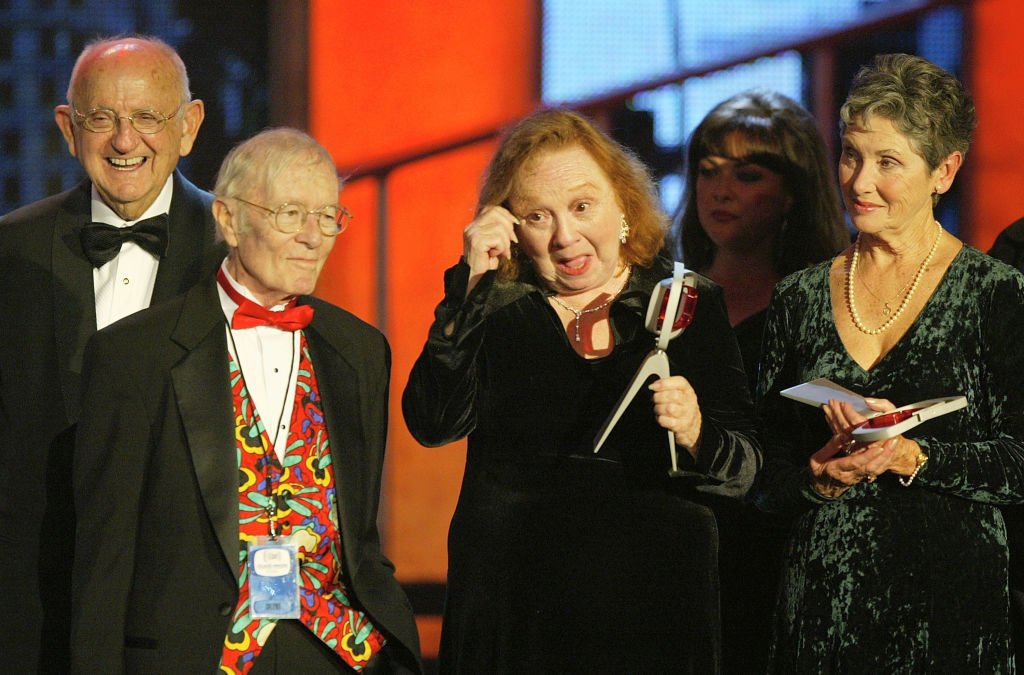 Betty Lynn and the cast of "The Andy Griffith Show"on stage at the 2nd Annual TV Land Awards held on March 7, 2004 | Photo: GettyImages
BETTY LYNN TODAY
In 2007, after her Los Angeles home was burgled twice, Betty decided to move to Mount Airy, Andy Griffith's birth home and the place that inspired the fictional town of Mayberry on his show.
Betty had visited the city on several occasions to attend the annual Mayberry Days festival. So, when she decided she had to leave L.A, a friend suggested trying a retirement home at Mount Airy.
Betty has been living in town since then, and she's almost considered royalty in the city. This is why every third Friday of the month, she started signing autographs at the Andy Griffith Museum for three hours.
"I'm so welcomed here. People are so good to me," she said. "People of all ages hug me. I think God put me here, somehow. I really do."
Please fill in your e-mail so we can share with you our top stories!