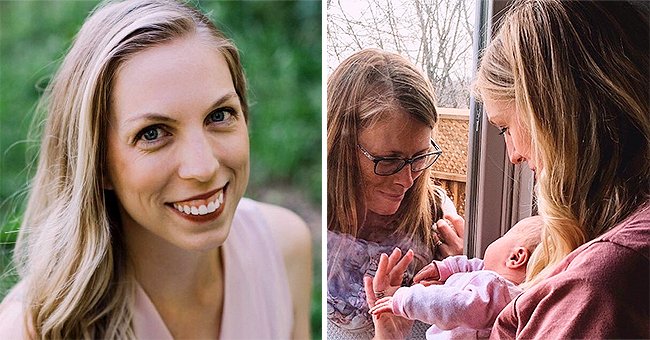 instagram.com/ourmamavillage facebook.com/ourmamavillage
Woman Shows Her Newborn Baby to Mom with COVID-19 through a Glass Door

The coronavirus is changing every aspect of our lives. Traveling has stopped, many are unemployed, and visits to see newborns are done through glass doors.
A
Canadian woman
named Jessica gave birth to her child a few weeks ago. It was in the middle of the shutdowns during the coronavirus pandemic. She was and still is quarantined with her direct family.
This means that Jessica's mother — the newborn's grandmother — had to meet her granddaughter in a very untraditional way. Jessica showed how in an Instagram post found below.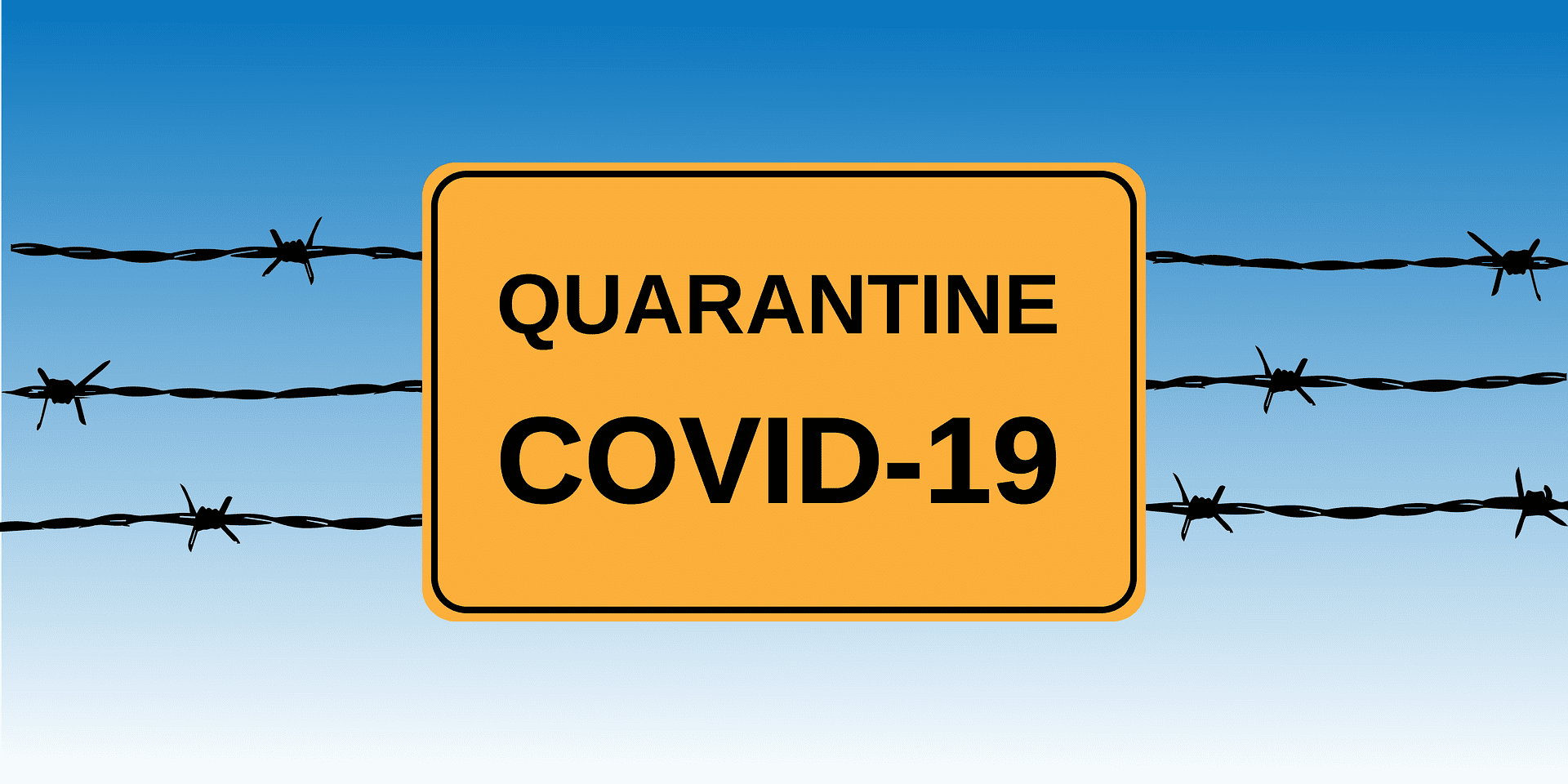 Coronavirus quarantine sign | Photo: Pixabay/Alexey_Hulsov
Grandmom does everything to see family
In the photograph, we see Jessica holding up her baby daughter, who's facing a glass door. On the other side of the door is an older woman, Jessica's mom. A lengthy caption explained the situation.
Jessica's parents tested positive for COVID-19 weeks ago. Luckily, they've since recovered. Still, self-isolation is crucial these days to curb the spread of the virus.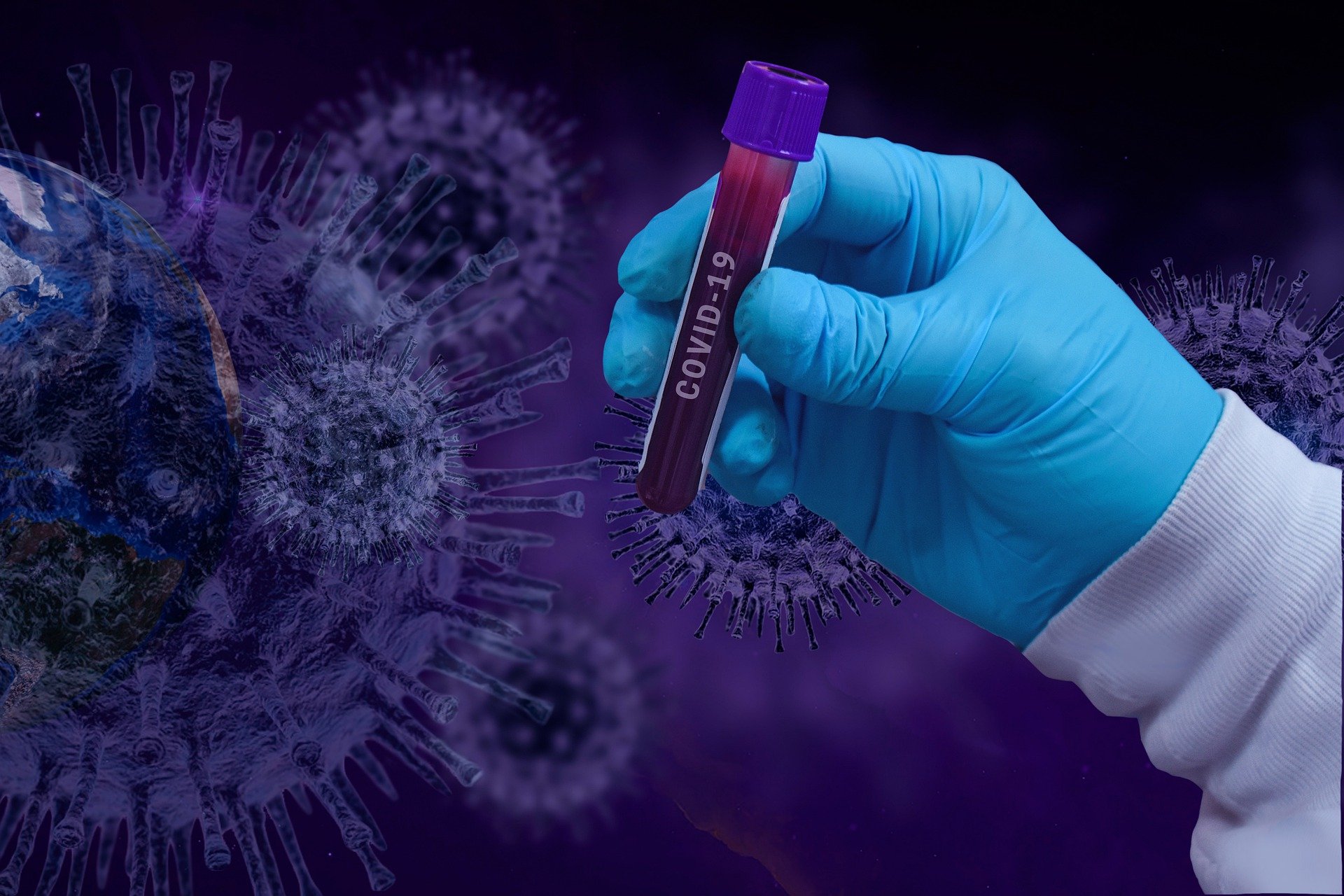 Illustration of blood drawn to test for the COVID-19 coronavirus. | Source: Pixabay.
As a result, Jessica and her mom, like many others, have had to adapt to this bizarre situation. "This is not what any of us expected. These times are challenging," she wrote in her caption.
Newborn's mother sees the bright side
Thankfully, Jessica can see the positives in all of this. She praised healthcare workers for their service, made sure to mention her positive delivery experience, and thanked friends and family.
"These times are scary, hard, and there is still good, light and joy," she added in the post. Towards the end, she called for a sense of togetherness among everyone.
Based on the comment section, there's definitely a sense of community pervading the coronavirus. Several other mothers comforted each other by sharing similar stories about their recent newborns.
Taking a trip for family
Over in Wisconsin, another family shared their story of how their 98-ear-old grandmother met her great-grandchild. Ross and Maggie Oberschlake reside in Pleasant Prairie, Wisconson.
They recently welcomed their daughter Emma, whose second name is the English version of her grandmother's, Janina. Speaking to "Good Morning America," Maggie described how her granddaughter met Janina.
"It was bittersweet for her," she told the outlet. While the older woman was thrilled to see Emma — you could tell she was sad that she couldn't hold the newborn in her arms.
Others who are helping
Elsewhere, many people are easing the tough times in various ways. For example, parents of California's East High School students have banded together to make the youth's lives a bit better.
Darla Pool made public the idea to decorate the porch of the students, who were forced to miss their high school prom and graduation amid the pandemic.
Meanwhile, a British army veteran just raised over $6 million for frontline healthcare personnel in Britain. Tim Moore, 99, did so by doing laps around his home and asking for donations.
His goal was to do 100 laps in total by completing 10 per day. The initial hope was to raise $1,257. Moore far surpassed his expectations, gaining a featured segment on BBC for his kindness and to spread the word.
Please fill in your e-mail so we can share with you our top stories!