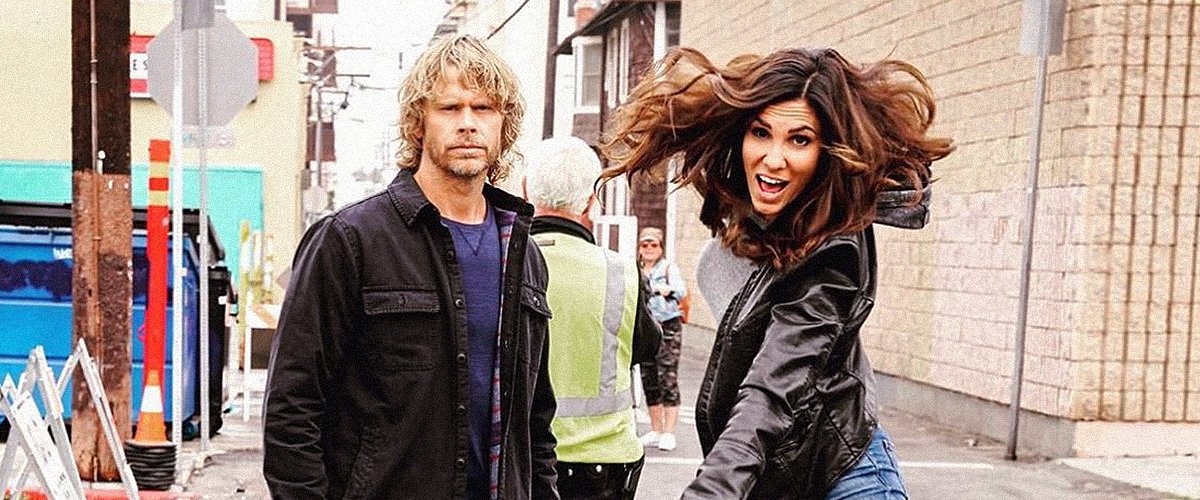 instagram.com/ericcolsen
'NCIS: Los Angeles' Fans Wish to See More of Kensi & Deeks Together Ahead of Season 11 Finale
"NCIS: Los Angeles" has kept its millions of fans over the years thanks to the impressive stories they show. The chemistry between the main characters has been outstanding, as well.
While everybody loves to see "G" Callen (Chris O'Donnell) and Sam Hanna (LL Cool J) working together, there is one relationship that has a solid fanbase: Densi, short for Marty Deeks (Eric Christian Olsen) and Kensi Blye's (Daniela Ruah) romance.
Warning: From this point on, there are spoilers mainly about Deeks and Densi's romance.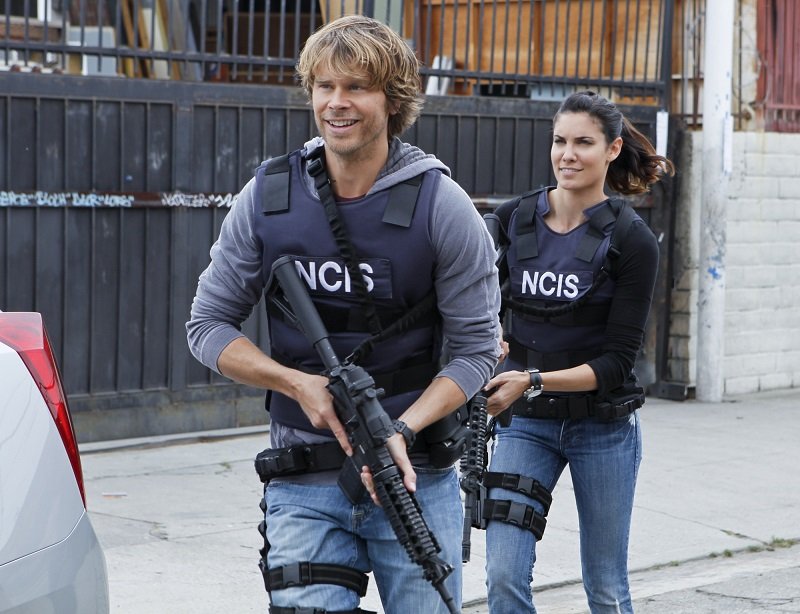 Eric Christian Olsen Daniela Ruah as Marty Deeks and Kensi Blye in NCIS: Los Angeles | Photo: Getty Images
DEEKS AND KENSI'S LOVE STORY
The most perceptive members of the audience noticed that something was going on between Deeks and Kensi from their very first meeting back in season one. It wasn't until season 4 that they exchanged their first official kiss.
In season 6, they finally decided to become a couple, and after facing very tough difficulties for the following two seasons, they finally got engaged at the end of season 8.
The next season, they started to prepare their wedding, but when Deeks got fired and told Densi that it was the perfect moment for them to stop working in such a dangerous job, she admitted that she might never want to leave the NCIS team.
Apart from that, she pointed out that she probably didn't want to start a family with him. Of course, they called off their wedding, but after surviving a life-threatening experience together, they decided to get back together.
In season 10, the couple finally tied the knot, and Deeks returned to the team to work with his wife in a couple of missions.
However, some fans of "NCIS: Los Angeles" believe that they didn't get as much time on-screen together as they expected for season 11, and plenty of them took to Twitter to ask for it.
PEOPLE'S REACTION
One of them wondered why Kensi and Deeks were never working together in the field if they finally and officially married. Another person requested to get more Densi for the following chapter, especially because it will be the season finale. A third netizen wrote:
"I just wonder where the Densi love is… The start a family storyline, the sweet private moments between them home, the hugs, kisses, or even the looks" [sic].
Other fans of the TV series chose to share their thoughts on the latest episode of season 11 titled "Murder of Crows," in which the NCIS helped a former tech operator look for her ex-partner who had been missing for some time.
Apart from that, Callen told Sam that he was getting ready to settle down with Anna, and Deeks was seen shaken after his bar got a negative review.
LAST EPISODES OF THE SHOW
For one of the "NCIS: Los Angeles" fans, the episode was "great." Since the season finale is about to air, they added that they'd miss the team and hoped it get renewed for season 12. A different person, however, labeled the whole season as the 2nd worst after season 9:
"There's something about this whole season that seemed out of sync. The stories were all over the place, relationships between the characters have been off."
Similar to what happened with "Law & Order: Special Victims Unit" and several other TV shows, the novel coronavirus disease forced the production of "NCIS: LA" season 11 to stop earlier than expected.
For that reason, the upcoming episode, titled "Code of Conduct," will be the season finale. One of the most notable aspects of the recent episodes was the inclusion of Caleb Castille into the cast of "NCIS: LA."
The young actor portrayed Agent Devin Rountree, and none other than Sam Hanna served as his mentor. The story of how Caleb got involved in the entertainment industry is one of a kind, mainly because he had everything he needed to be a successful football player!
So far, "NCIS: Los Angeles" has not been renewed for season 12. However, it is very likely for it to be.
Please fill in your e-mail so we can share with you our top stories!