'Law & Order: SVU' Fans Can't Wait for New Season after Emotional Finale of Season 21
The finale for this season of "Law & Order" wasn't meant to come so soon. However, the coronavirus has sped things up. Luckily, fans weren't disappointed.
In the preview for the season 21 finale of "Law & Order: SVU," we saw as Captain Olivia Benson gave the lawyer of a sexual predator some heated words. Note: Spoilers ahead.
"What happened to you?" she asked Elana Barth. Yet Barth had a response waiting for her. "Everyone is entitled to a legal defense," she said. Elsewhere, Benson's squad had a lot going on.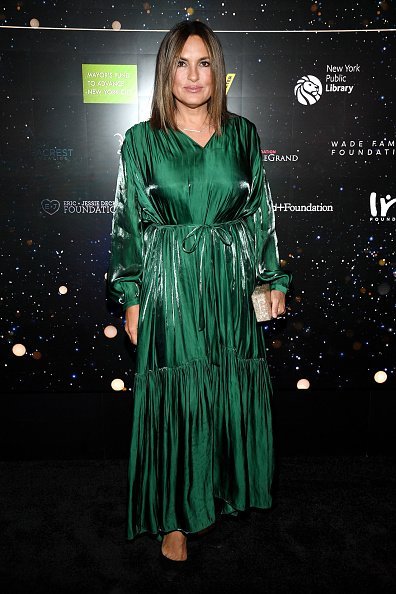 WHAT HAPPENED IN COURT
On Thursday night, things came to fruition, and fans took to Twitter to voice their extreme anticipation for the next season. Earlier this year, we learned that at least three more seasons are to come. 
The finale's main opening centered around the trial of Sir Tobias Moore, a media mogul whose storyline began at the start of the season. Up until the latest episode, Moore keeps stalling the courtroom showdown. 
Can you, please, come back sooner with Season 22 - since you were forced to finish Season 21 early?? PLEASE!!! This wait is going to be so very hard!!!! Love and gratitude to the whole @nbcsvu FAMILY!!!! You all are the absolute best!!!

— altagralapro (@altagrala1) April 24, 2020
Carisi, who is the state lawyer for the case, becomes furious when once again, Moore puts it off by supposedly suffering a cardiac event according to his team. 
WHAT HAPPENED ON THE FIELD
Meanwhile, Detective Finn is concerned about a recently released Leon who he suspects might go to see Joelle and their son, Andre. Despite the restraining order against him, Leon indeed goes to see the pair. 
thanks for so much drama tonight! i cant wait to see what unfolds in season 22 and what the fate is of carisi's trial and fin's career!

— Zachary Wilson (@zachmo8000) April 24, 2020
Fin shows up at the scene to find Leon with a knife to Joelle. The detective is forced to shot and kill Leon when he moves to point the gun at Andre. 
Over in the new character Kat's storyline, the detective gets information from a transgender person named Lakira, who identifies former attorney Paul Davies as the attacker of another sex worker. 
Thank you so much for another amazing season! Can't wait for 22! ❤️

— ☠️E̸m̸i̸l̸y̸ w̸i̸l̸l̸ U̸s̸e̸ M̸y̸ V̸o̸i̸c̸e̸✖️_✖️ (@OceansWhisper94) April 24, 2020
BENSON SAVES ONE LUCKY TEEN
Davies denies the allegations but is soon arrested after DNA links him to the crime. Rollins also makes an arrest of teenager Ivy after she does drugs at a party. 
Of course, Benson is known for her big heart. So she advises Rollins to vouch in front a judge for Ivy after having the girl spend the night in a cell. Ivy gets one more chance to change her ways. 
LOVE THIS SHOW! Thank you for such an emotional season finale!! 💔👏🏽👏🏽

— Elaine D Tugman (@etugman) April 24, 2020
DEVELOPMENT OF HYDER'S CHARACTER
Newcomer Jamie Gray Hyder, who plays Kat in the show, spoke to Hollywood Life about what she hopes to see for her character in the upcoming season. 
"That's when I think we'll open up a little bit more into her personal life, I'd imagine," said Hyder of season 22. She expressed excitement at seating down with the writers to determine the "long-form arc" of Kat. 
Thank you for bringing us out favorite show on Thursday and giving us this content. Whew what a way to end the season. See y'all for season 22.

— 💋🌹Brie Gist🌹❤ (@BrieGist) April 24, 2020
The actress is also hoping to see Kat work with Rollins and Carisi more. She's already familiar with Finn but perhaps can warm up to Rollins and join forces with Carisi. 
ROLLINS GOT A PROMOTION
Earlier this month, Rollins earned a promotion and became Detective 2nd grade on the show. On Twitter, fans were ecstatic for the longtime character who's been around since season 13.
"Well done she deserved it after this year with been [sic] held by the ex cop and dealing with her family," said one fan. We wonder what's in store for all the characters next season.