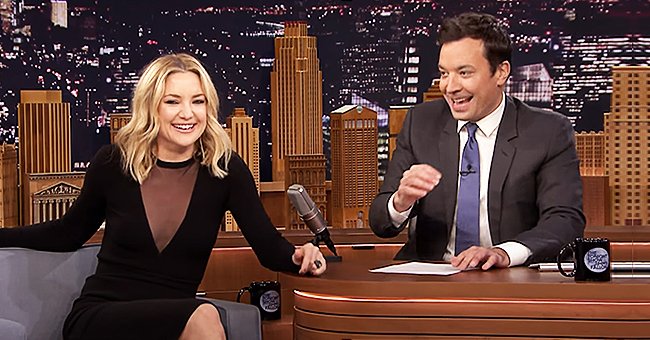 youtube.com/The Tonight Show Starring Jimmy Fallon
Kate Hudson Reveals She Had Crush on Jimmy Fallon While Shooting 2000 Film 'Almost Famous'
Even though Kate Hudson and Jimmy Fallon were not meant to be, it's fun to learn that the pair both once entertained the idea of dating. Unfortunately, a young Fallon was clueless back then.
On Monday, Kate Hudson visited Jimmy Fallon's online version of his talk show, "The Tonight Show with Jimmy Fallon," for a sitdown with her old "Almost Famous" co-star.
It'd been a while since the pair spoke. In 2018, Fallon mentioned how, when he worked with Hudson, he was crushed after an ice skating date they once had. The clip is found below.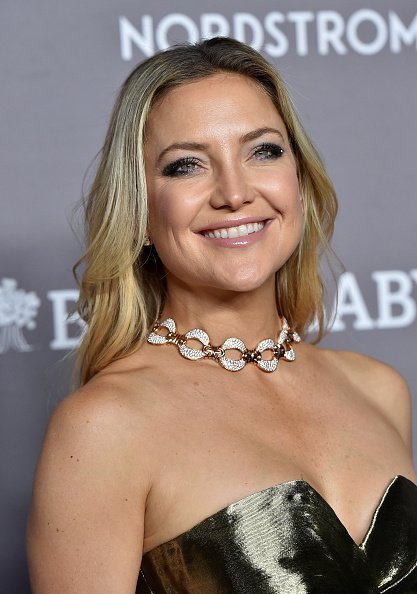 Kate Hudson at the 2019 Baby2Baby Gala on November 09, 2019 in Culver City, California.| Photo: Getty Images
FALLON RECOUNTS THE CRUSHING FEELING
As Fallon recalls it, the pair went ice skating almost a handful of times while working on the 2000 Cameron Crowe film. Fallon had a huge crush on his former co-star at the time.
After what Fallon saw as a date, Hudson announced she was going on another date with Chris Robinson, The Black Crowes' lead singer who would become her husband — and, later, her ex-husband.
Fallon was crushed that night. During this week's interview, Hudson revealed that she had no clue Fallon was into her 20 years ago as he'd given no indication. It's only when she saw the 2018 clip, she finally knew.
HUDSON WOULD HAVE GONE FOR IT
"I was like, Jimmy ... I had no idea! Like, there was no... I wish people could be in my body to watch you and I's relationship and friendship because you gave me no indication," said Hudson.
She continued: "Jimmy if you would have actually made a move, I would have totally gone there. I remember thinking to myself, 'Why has Jimmy never made a move?' "
It looks like the feeling was mutual, but poor Fallon didn't know how to give any signals. Of course, he's now happily married to wife Nancy Juvonen has no regrets.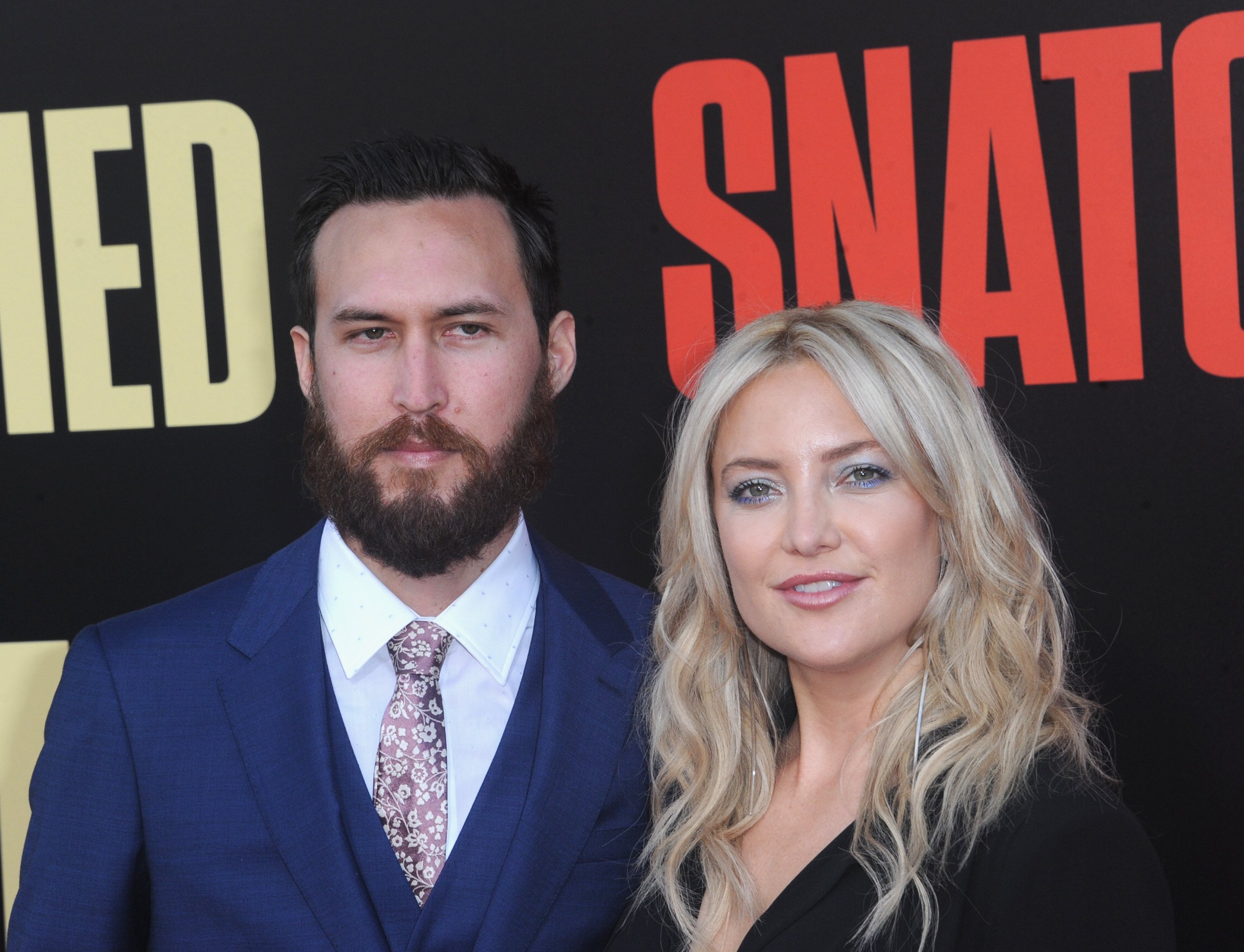 Danny Fujikawa and Kate Hudson arrive for the premiere of "Snatched" on May 10, 2017, in Westwood, California. | Source: Getty Images.
FALLON INTRODUCED HUDSON TO CHRIS
As for Hudson, she had a son, Ryder, 16, with Robinson. She went onto have another son, Bingham, eight, with Matt Bellamy, She shares one-year-old Rani Rose with current boyfriend, Danny Fujikawa.
One twist, however, is that Fallon was the one who caused Hudson to meet Robinson in the first place. The talk show host invited Hudson to watch "The Kinds in the Hall" with him, and the singer was right there.
MISSED SHOT WITH KIDMAN
As many fans noted in the comments, this is the second A-list actress Fallon missed his chance with. He was also blind to Nicole Kidman's romantic interest in him.
Kidman is also now in a happy relationship with Keith Urban. Earlier this month, Hudson talked about the importance of family and having a strong unit, especially now.
HUDSON POINTS TO FAMILY UNIT
While speaking to Ellen DeGeneres, Hudson pointed to a People magazine cover she did, which featured both her mother and her daughter, Rani. Though it was back in February, the message is suitable for now.
"At the end of the day, when you boil it all down, we're all doing what we can by staying in for the sake of not only everybody but the health of our families and to protect our unit," said Hudson.
She added: "I think that the message of a strong unit is really important and beautiful." Hudson and Fallon both have who was meant to be at their side right now.
Please fill in your e-mail so we can share with you our top stories!