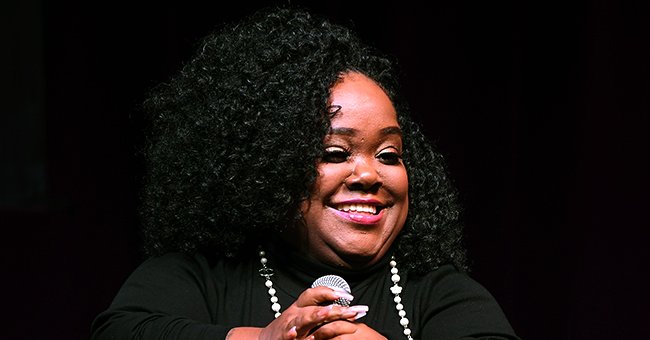 Getty Images
Ashley 'Minnie' Ross' 'Little Women' Co-stars Mourn Her Death with Emotional Tributes
The stars of 'Little Women: Atlanta' took to social media to pay tribute to their friend Ashley 'Minnie' Ross following the news of her tragic death.
It's reported, 34-year-old Ashley "Minnie" Ross from "Little Women: Atlanta" died in a hit-and-run car accident on April 27, 2020. Her co-stars have taken to social media to share their grief.
Amanda Salinas admitted to shedding tears while writing her tribute and revealed, "you were more than our best friend. You were our big sister and still is! I still can't believe this man why, man why! I love you so much!"
Amanda has changed her profile picture on Instagram with a photo of herself, "Minnie," and her twin sister, Andrea Salinas. In her tribute Andrea recalled the first time they met, saying:
"You were such a great friend/mama bear to us since the day we meet in LA To film the pilot shoot for the show omg I can't believe this!!"
According to PEOPLE, the accident occurred on Sunday at 11 pm. The car Minnie was driving in collided with another vehicle. An investigation is still going to determine the cause of the crash.
The tragic news was a huge shock to her co-star Shirlene "Ms. Juicy" Pearson, who had few words to say in her tribute but encouraged people to pray for "Minnie's" family.
The shows breakout star, Terra Jole, was just as speechless by the news. She spoke highly of her friend saying:
"Minnie always spoke with her whole heart, listened with every word, and guided like the unspoken mama she is."
Her publicist Liz Dixson confirmed "Minnie's" death to the media and revealed that she was rushed to Atlanta's Grady Memorial Hospital, where she died.
Her former co-star Tanya Scott broke her silence on the questions "Minnie's" family and friends have concerning the car accident. She expressed her desire to find some resolve in the matter.

Tanya Scott commented on Terra Jole's tribute following the death of Ashley "Minnie" Ross | Source: Instagram.com/terrajole
"Minnie's" also publicist revealed that she had been filming the sixth season of "Little Women: Atlanta" before production was temporarily stopped amid the COVID-19 outbreak.
Please fill in your e-mail so we can share with you our top stories!