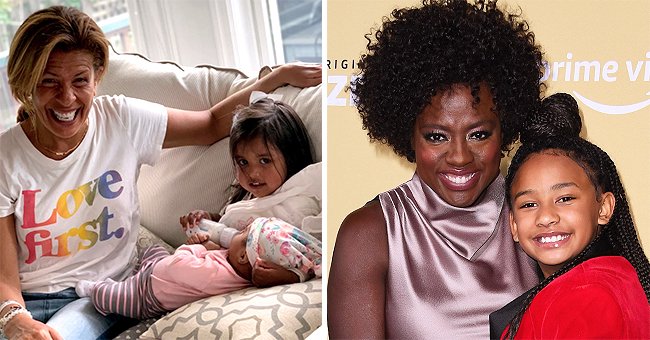 instagram.com/hodakotb GettyImages
Hoda Kotb, Viola Davis and Other Celebrities Who Adopted Their Children

Celebrities often put their careers ahead of starting a family. For some, adoption helped them finally enjoy the joy of parenthood, whether it was due to a delay, to help out a child, or just to answer a calling.
Like others, celebrities are sometimes faced with difficulties when it comes to raising a child. As a result, they've resorted to other means of building their family. One of them is the selfless act of adoption.
SANDRA BULLOCK
In 2015, actress Sandra Bullock adopted a little boy, Louis, and a little girl, Laila, from Louisiana. The "Oceans 8" star said that both kids were the right ones who came at the right time for her.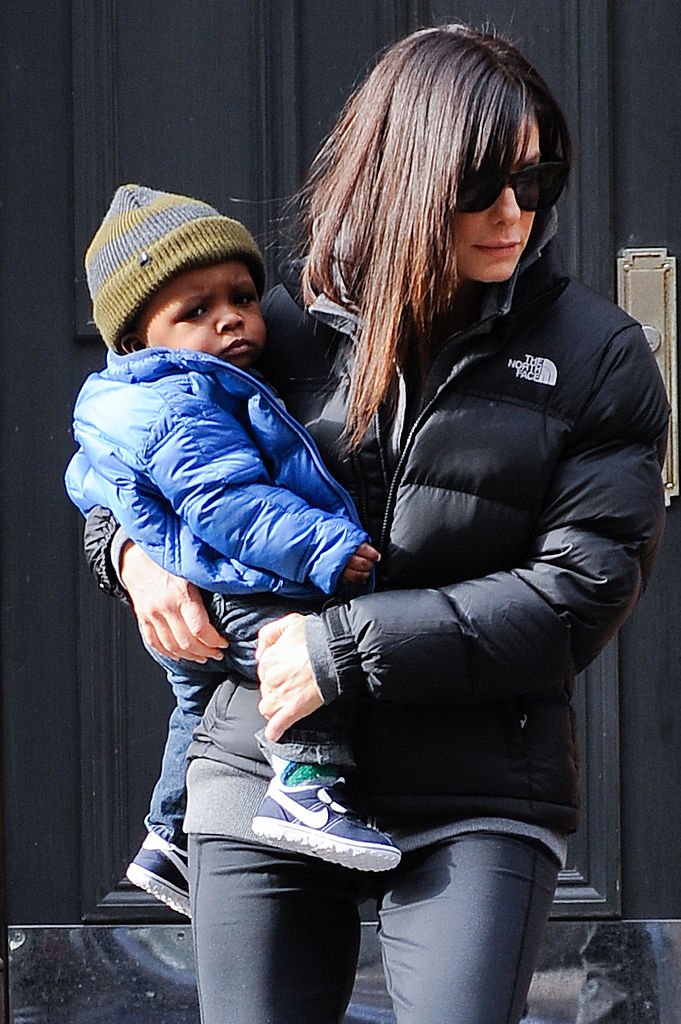 Sandra Bullock and her son Louis Bullock in New York City on January 20, 2011 | Photo: Getty Images
DENISE RICHARDS
Before getting married to Aaron Phypers in 2018, Denise Richards had daughters Sam and Lola with ex-husband Charlie Sheen. Following the pair's divorce, Richards adopted another girl in 2011.
Eloise, seven, is a unique girl who has developmental delays due to a chromosomal disorder, but her mom knows that "every child is different." She has no intention of giving up on her daughter.
JILLIAN MICHAELS
Jillian Michaels and her partner Heidi Rhoades unexpectedly welcomed two bundles of joy in 2012. That's when Rhoades birthed their son Phoenix, and the fitness guru adopted Lukensia from Haiti.
VIOLA DAVIS
"How to Get Away With Murder" star Viola Davis had the sweetest words to say of her adopted daughter, Genesis: "She was born from my heart, not my belly."
Davis shares her daughter with husband Julius Tennon. The pair welcomed the beautiful girl in 2011, around when Davis was promoting her movie, "The Help."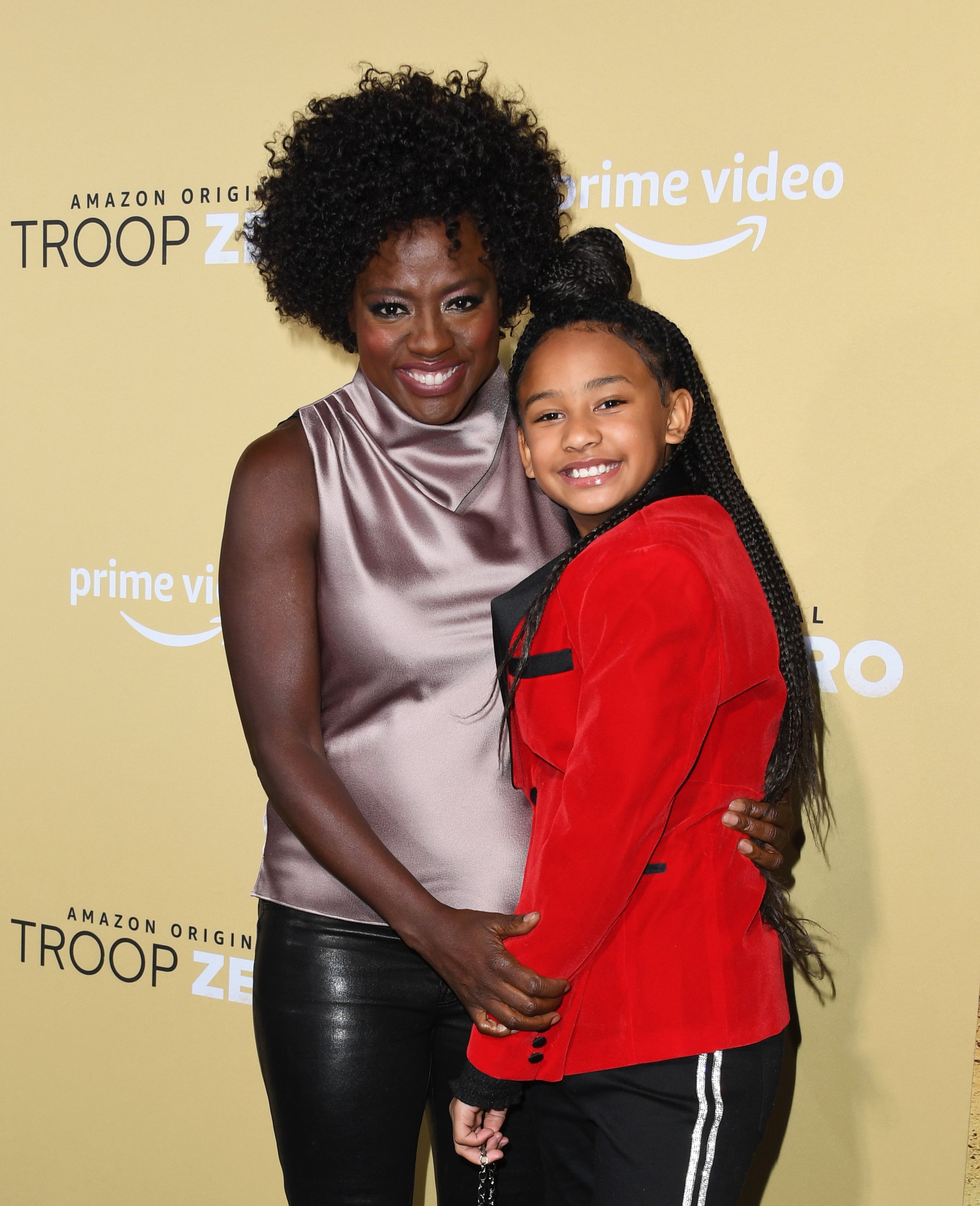 Viola Davis and daughter Genesis attends the premiere of "Troop Zero" in Los Angeles, California on January 13, 2020 | Photo: Getty Images
ROSIE O'DONNELL
Comedian, actress, and former talk show host Rosie O'Donnell adopted a boy named Parker back in 1995. Since then, she's also adopted Vivienne Rose, Blake, Chelsea Belle, and Dakota.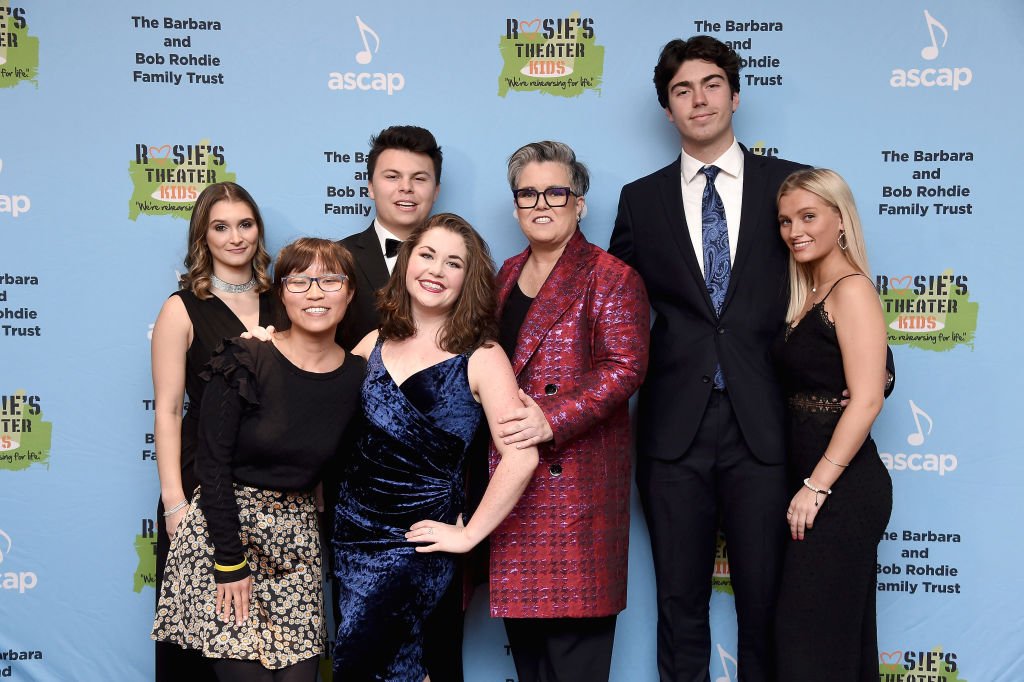 Rosie O'Donnell and her family attends the Theatre Kids Fall Gala in New York City on November 18, 2019 | Photo: Getty images
MADONNA
Legendary pop singer Madonna is another celebrity who made a large family through adoption. With two kids born to her, Madonna also adopted David in 2006, Mercy in 2007, and twins Estere and Stella in 2017.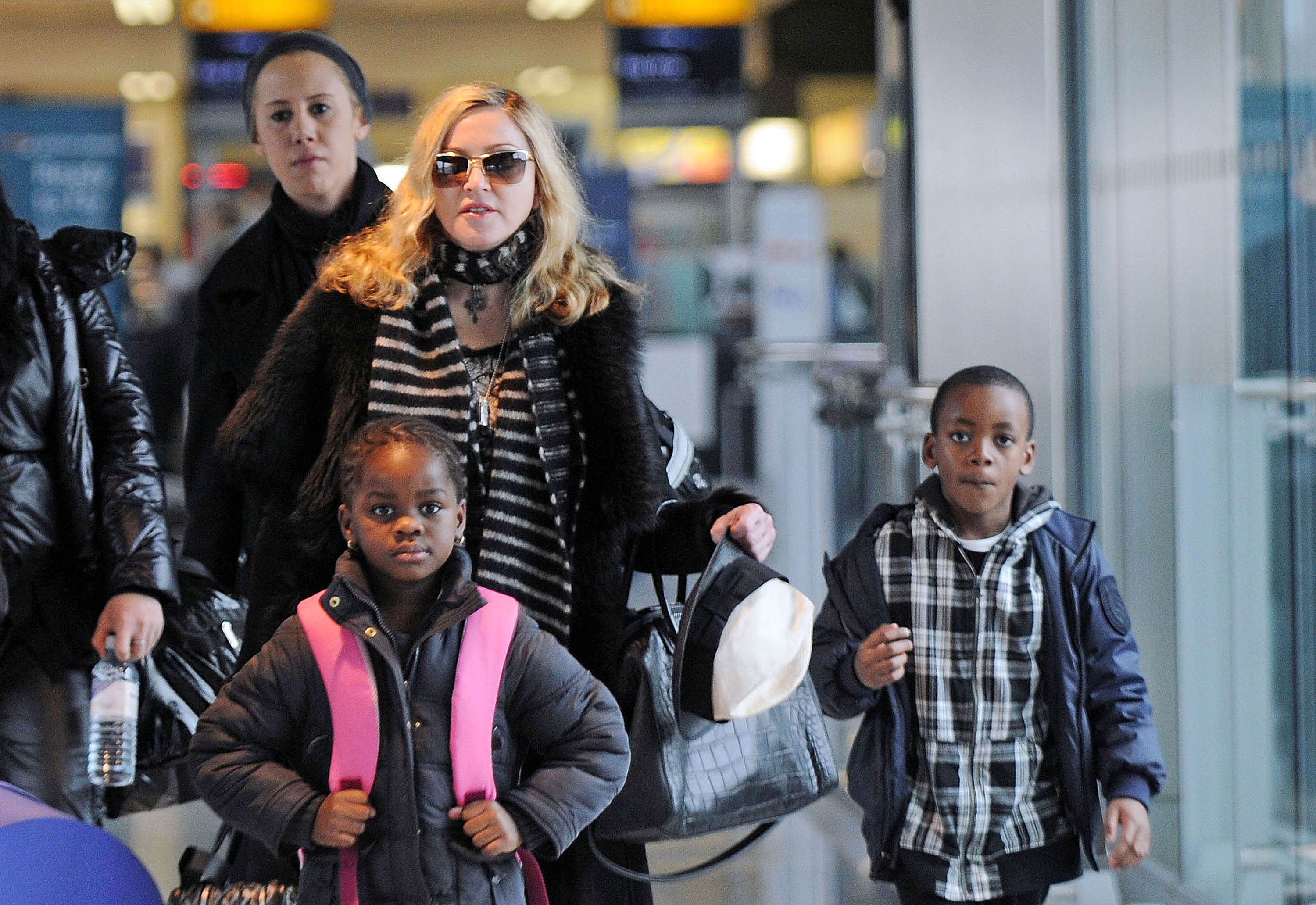 Madonna walks with son David and daughter Mercy in London, UK on April 2, 2011 | Photo: Getty Images
THOMAS RHETT
Country star Thomas Rhett is happily married to wife Lauren Rhett Akins, who birthed the couple's first child, Ada James, in 2018. That same year, the pair adopted Ada James at two and a half years old from Uganda.
https://www.instagram.com/p/B4xLB8IBlHY/
HUGH JACKMAN
Hugh Jackman and wife Deborra Lee struggled to have biological children for some time before deciding to adopt. In 2000, they welcomed their son Oscar, and in 2005, a daughter named Ava.
"A lot of people go into [adoption thinking] it's really important to them for the kid to look like them, and honestly, for Deb and I, that just never even was an issue," says Jackman about his kids' mixed races.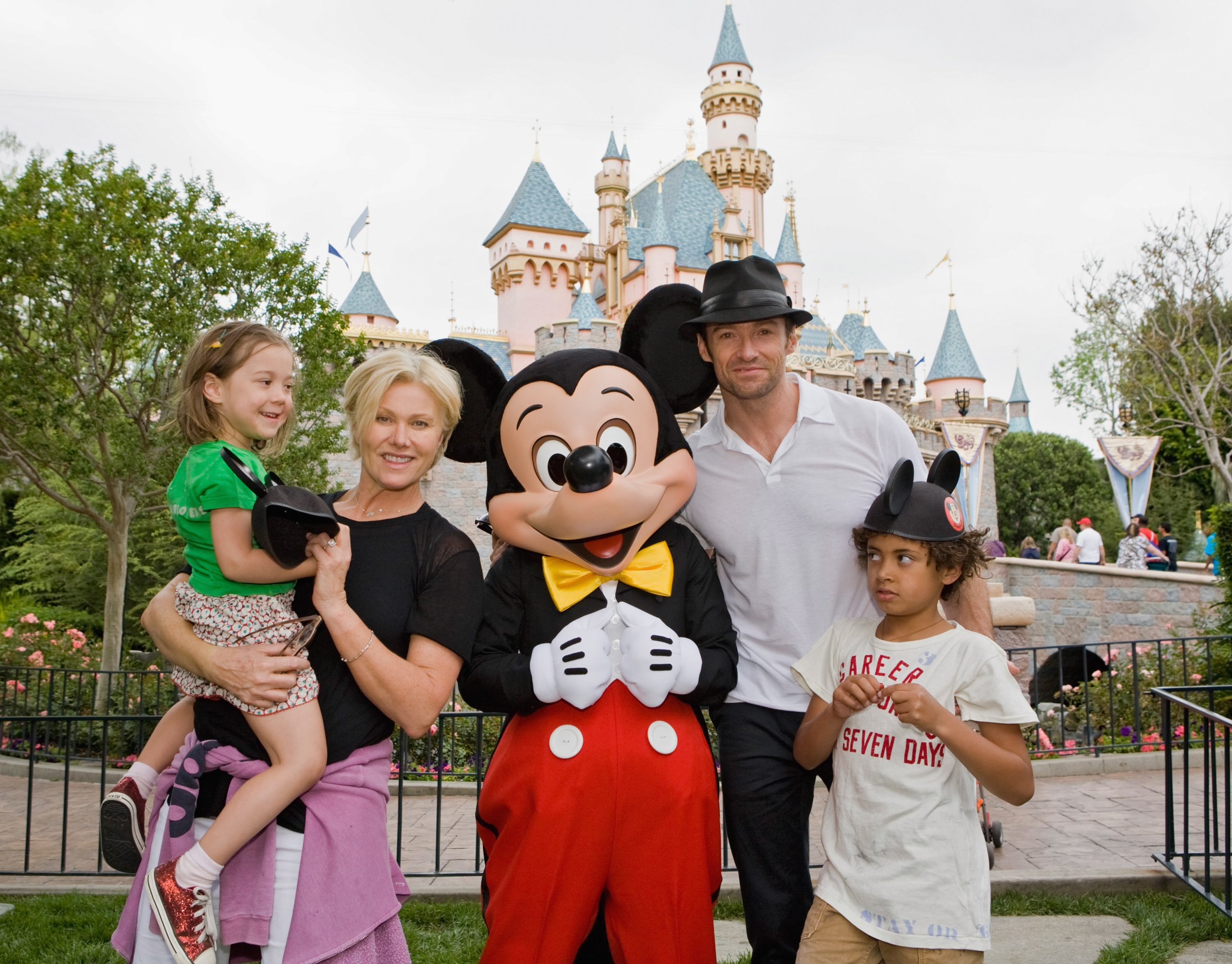 Hugh Jackman with wife Deborra Lee and kids Oscar and Ava at Disneyland in Anaheim, California on April 23, 2009 | Photo: Getty Images
TOM CRUISE AND NICOLE KIDMAN
In 1990, Tom Cruise and Nicole Kidman got married on Christmas Eve. The couple adopted kids Connor and Isabella soon after. They later split in 2001.
The kids have chosen to remain Scientologists like their famous dad, causing them to drift apart from mom Kidman who is not part of the church. Still, the actress has said she loves them no matter what.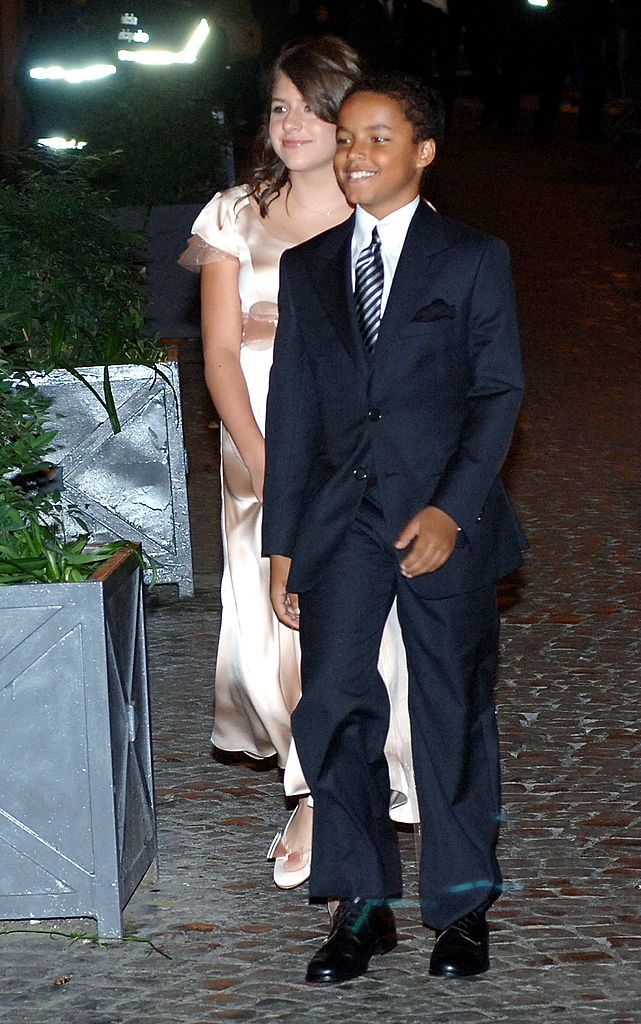 Isabella and Connor Kidman-Cruise attend a dinner in Rome, Italy on November 16, 2006 | Photo: Getty Images
ANGELINA JOLIE
"Tomb Raider" actress Angelina Jolie has six children in all — half of which are adopted. Jolie first adopted Cambodian son Maddox in 2002, then Ethiopian daughter Zahara in 2005.
When she and Brad Pitt got together, the pair adopted Vietnamese son Pax in 2007. The couple split up, but not before having biological kids Shiloh, Vivienne, and Knox.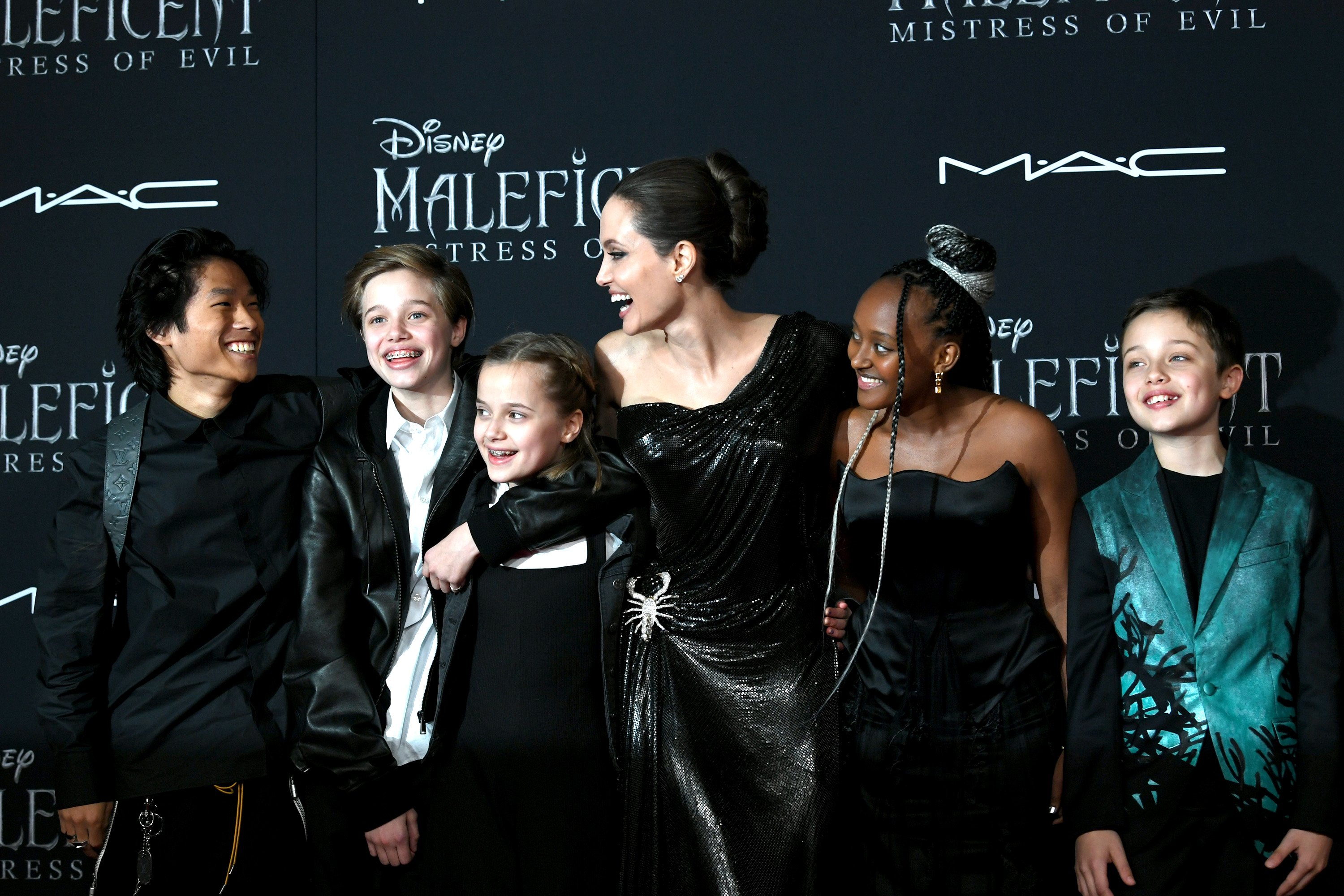 Angelina Jolie and her kids attends the premiere of "Maleficent: Mistress of Evil" in Los Angeles, California on September 30, 2019 | Photo: Getty Images
HODA KOTB
In 2017, Hoda Kotb adopted daughter Haley Joy with then-boyfriend Joel Schiffman. Two years later, the pair welcomed another addition, Hope Catherine, to their mix.
For Kotb, not only did adoption fill her heart even more, but it proved to her that she had chosen to marry the right man in fiancé Schiffman. The family of four are beautiful.
Please fill in your e-mail so we can share with you our top stories!