Carl Anthony Payne II's Wife Melika Also Shares a Son with Bobby Brown — Meet Her
Carl Anthony Payne II has been married for decades to wife Melika, but she once had a romance with R&B singer, Bobby Brown.
Actor Carl Anthony Payne II is best known for his work in two of the most popular sitcoms of the 80s and 90s, "Martin" and "The Cosby Show."
In 1992 he married the lovely Melika Michem Williams, and the couple, who have been together for 29 years, share two handsome grown-up sons. 
Melika and Carl welcomed two children of their own, Carl Jr. and Malek, little brothers for Landon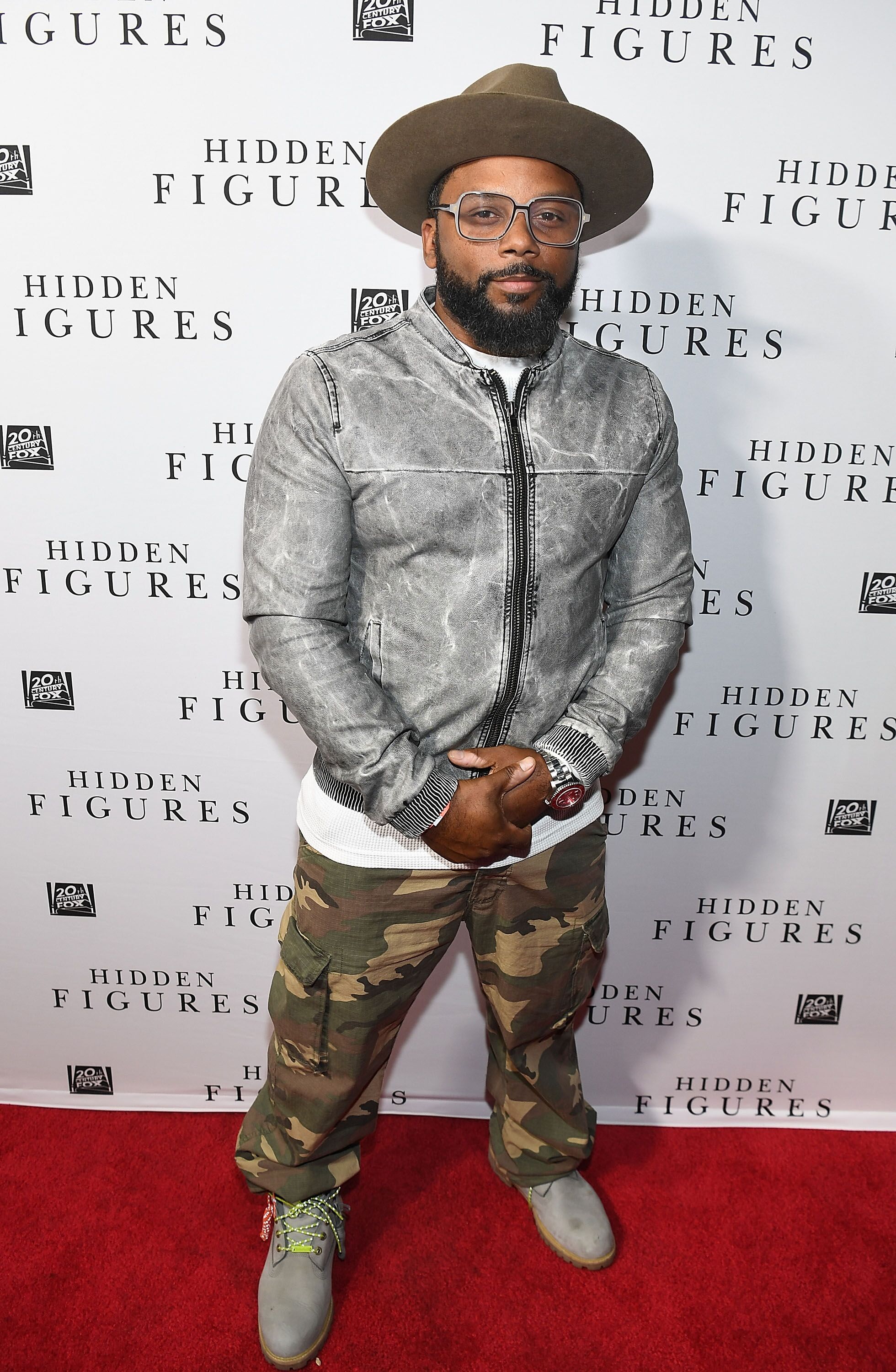 RAISING BOBBY BROWN'S CHILD
When Carl married Melika, she already had a child from a previous relationship with R&B icon Bobby Brown.
At the time, Landon was only 5 years old and Carl became a loving stepdad to his new bride's son. That same year, his father married the Queen of Pop, Whitney Houston.
TEEN MOM
Melika welcomed Landon when she was just 17, the same age as Brown. The relationship ended when Landon was 2 years old, but the teen parents remained friendly, and Brown was a present and devoted dad.
MELIKA PAYNE'S BLENDED FAMILY
Melika and Carl welcomed two children of their own, Carl Jr. and Malek, little brothers for Landon, who had become a big brother to Whitney's first and only child, daughter Bobbi Kristina Brown, born in 1993.
While Melika raised the boys, Carl was working. In the first 5 years of their marriage, he was co-starring in the hit sitcom "Martin," alongside comedian Martin Lawrence as his dumb but kindly BFF Cole Brown.
LIFE AFTER "MARTIN"
In 1997, "Martin" was canceled and Carl went on to star in several films such as "The Breaks," and "Swirl," before another role in a sitcom, "Rock Me Baby." Once again, Carl was cast as the main character's bestie.
THE PROFESSIONAL BFF
In fact, Carl seems to have made a career out of being the BFF, starting with "The Cosby Show" in which he played Walter "Cockroach" Bradley, Theo Huxtable's best friend, followed by his role in "Martin."
Unfortunately, "Rock Me Baby" was canceled after one season, and for the last 15 years, Carl has been starring in a series of feature films. He is now playing one of the main characters in the new series "Tyler Perry's Young Dylan." 
MARRIAGE TROUBLES
In 2012, after 20 years, the Payne marriage was in trouble and Melika filed for a divorce at the Los Angeles County Superior Court, citing irreconcilable differences, and asking the court for sole physical custody of Carl Jr. and Malek.
RECONCILIATION
Fortunately for Carl, Melika reconsidered and withdrew the divorce petition. The couple worked on their marriage, and have now been happily married for an amazing 28 years -- an incredible span for a Hollywood couple.
MALEK PAYNE: BUDDING ACTOR
Melika's youngest son Malek is following in his dad's footsteps and even co-starred with him in the 2017 film, "Misguided Behavior" which explores the real-life horror of bullying in American high schools and how it affects teens.
MELIKA PAYNE'S OLDEST SON
As for Melika's oldest boy Landon, now 33, he has inherited his father Bobby Brown's talent, and he is a gifted singer/songwriter. He has also taken a page out of his stepfather's book, and has worked as an actor in the movies "The Nightmare Pill", "PostScript," and the TV show "Rock the Cradle."
THE POSSIBLE RETURN OF "MARTIN"
After the recent rash of reboots, rumors have been flying about a possible return of "Martin," especially after Martin Lawrence, Tisha Campbell-Martin and Tichina Arnold were spotted together.
Carl has revealed that if the series does make a comeback, he is more than willing to integrate the new cast. He said:
"Why not? I think the people want it. I think it's long overdue, you know what I'm saying? We created magic in a bottle and why not do it again?" 
With a new series to the actor's credit, the possibility of a "Martin" reboot, and their marriage in a good place, Melika and Carl are living their best lives.