Nancy Juvonen — Meet Jimmy Fallon's Wife Who Reportedly Messed up His Proposal
"The Tonight Show" host, Jimmy Fallon, first met his wife of 13 years, Nancy Juvonen, thanks to their mutual friend Drew Barrymore. They are now the proud parents of two adorable girls, Winnie and Frances Fallon.
Former "Saturday Night Live" cast member Jimmy Fallon has been at the forefront of the late-night talk show, "The Tonight Show," for the past six years.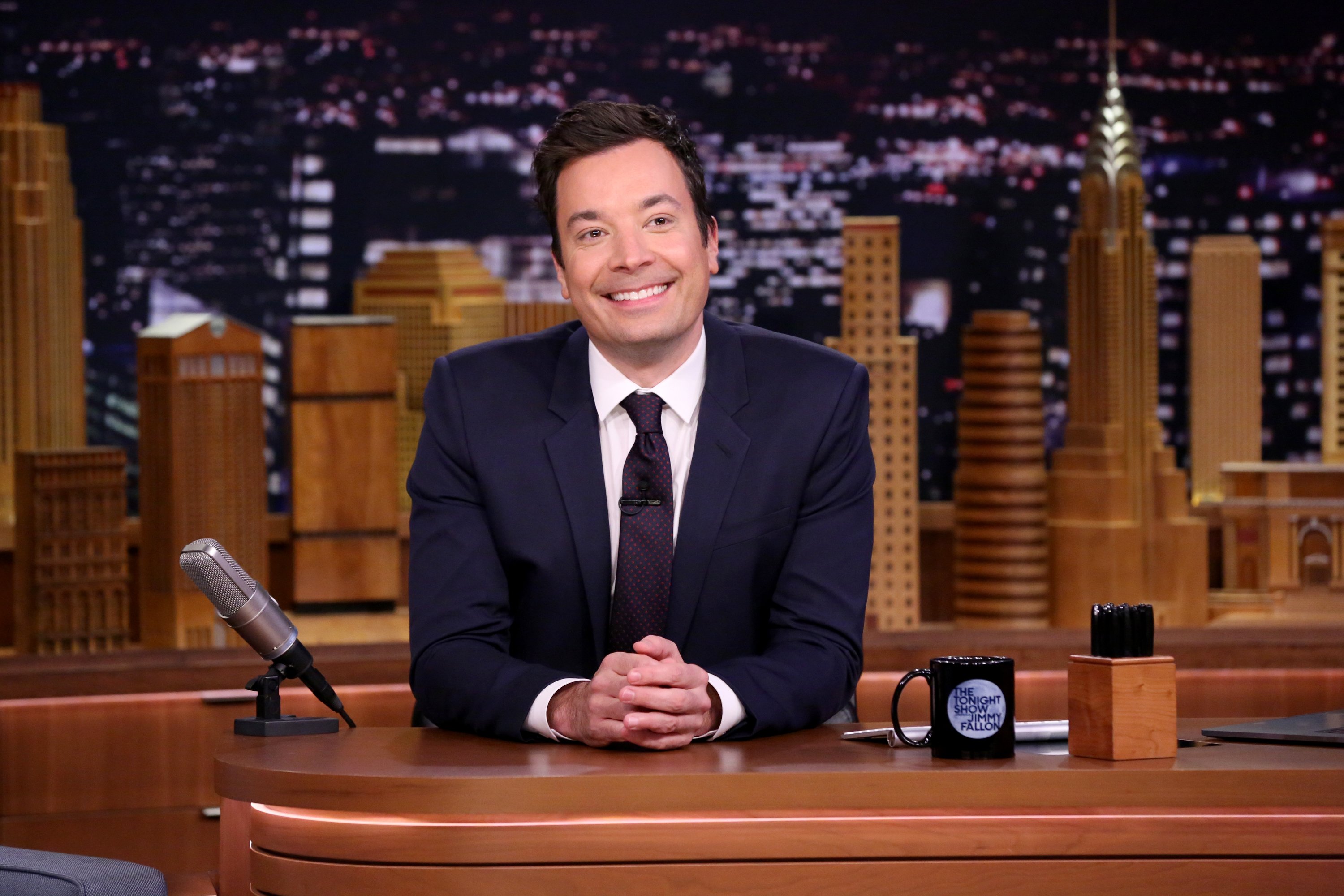 A mostly private person, Fallon doesn't share much about his family, but he's happily married and has two beautiful daughters that have been stealing his spotlight in the past month, as Fallon broadcasts his show from home.
His wife, Nancy Juvonen, has also taken a lead role on Fallon's show in the last couple of weeks, answering fans' questions in a new segment titled "Ask the Fallons."
MEET NANCY JUVONEN
Nancy is a film director and producer born in California on May 18, 1967. She is of Finnish descent, and her father was aviation industry executive William H. Juvonen, a former Marine Aviator.
The couple tried to conceive a child for five years, but faced many fertility struggles.
She graduated from the University of Southern California, and went on to work odd jobs, including as a private flight attendant, and at a ranch in Wyoming.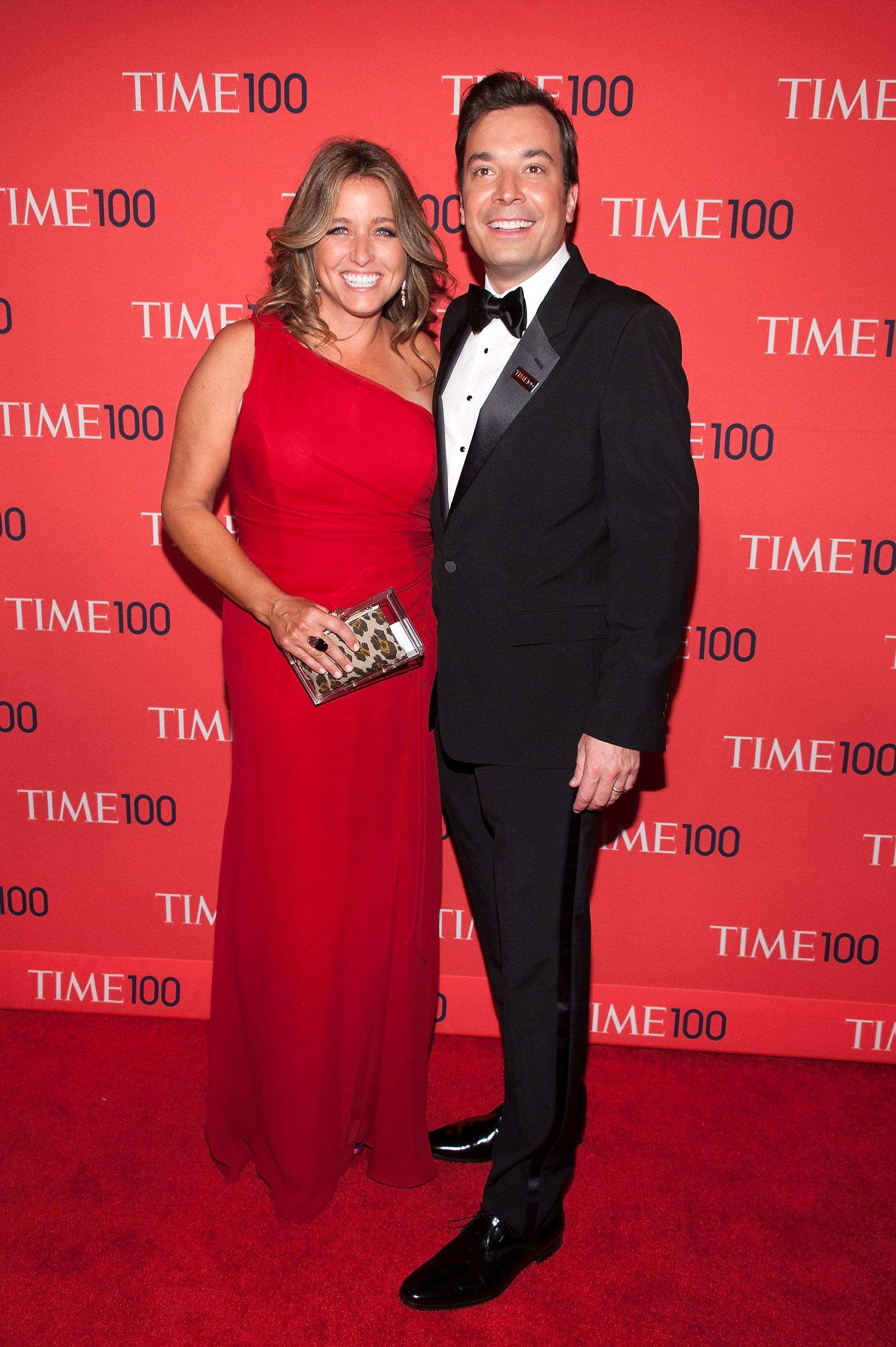 Then, Nancy made her way into the entertainment industry when she landed a job as an assistant to Clarence "The Big Man" Clemons, a member of the E Street Band.
Nancy met actress Drew Barrymore through her brother, Jim Juvonen, who was working on the set of "Mad Love" in 1993.
The two women hit it off, and on top of becoming friends, they also co-founded the production company Flower Films.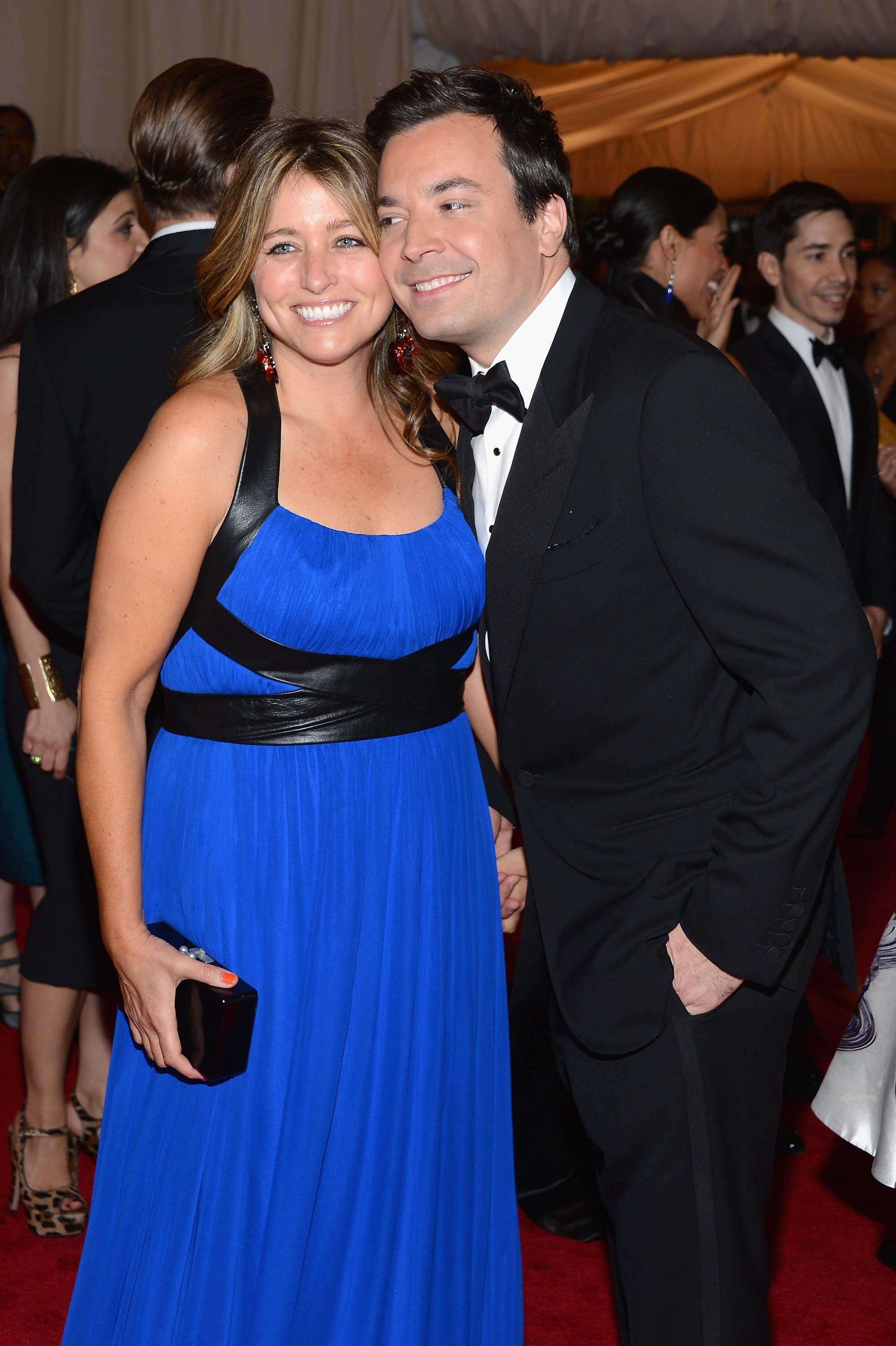 Nancy has producer credits in films such as "Charlie's Angels," "Donnie Darko," "50 First Dates," and "He's Just Not That Into You."
She has also worked as a producer in the series "Tough Love," "Rattled," "Santa Clarita Diet," and "Star Plates."
NANCY MEETS JIMMY
Nancy Juvonen met her future husband during a taping of "Saturday Night Live," when he was still part of the cast, and Barrymore was hosting the show.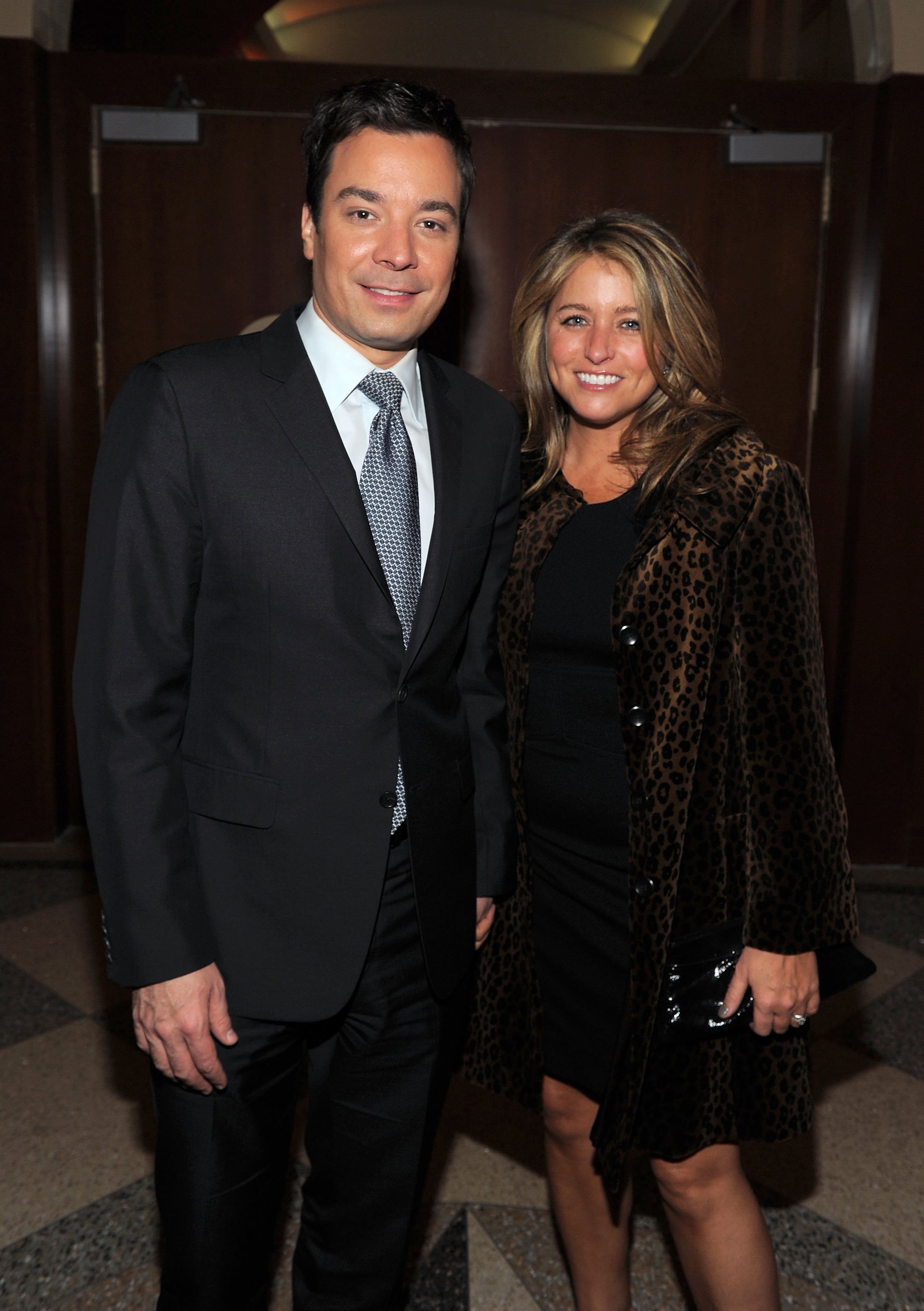 Nancy recalled that she was on the set just to pick Barrymore because they had somewhere to go, and yet, Fallon made her feel welcomed when he introduced himself, as she said:
"I kind of crept in quietly, and all of a sudden, Jimmy goes, 'Hey, Nancy! You're Nancy? Hi, it's so nice to meet you, welcome!"
After that, they met once again on the set of the 2005 film "Fever Pitch," starring Barrymore and Fallon, and it was there that they developed a friendship and a mutual crush.
"When I really developed a crush was when (co-producer) Bradley Thomas' kids came to set," Nancy recalled. She explained that she and Jimmy were playing each with one kid, and her heart "melted" watching him with the kids.
As for Fallon, he said the first time he experienced "the magic that is Nancy Juvonen," it was a rainy day on the set in Boston.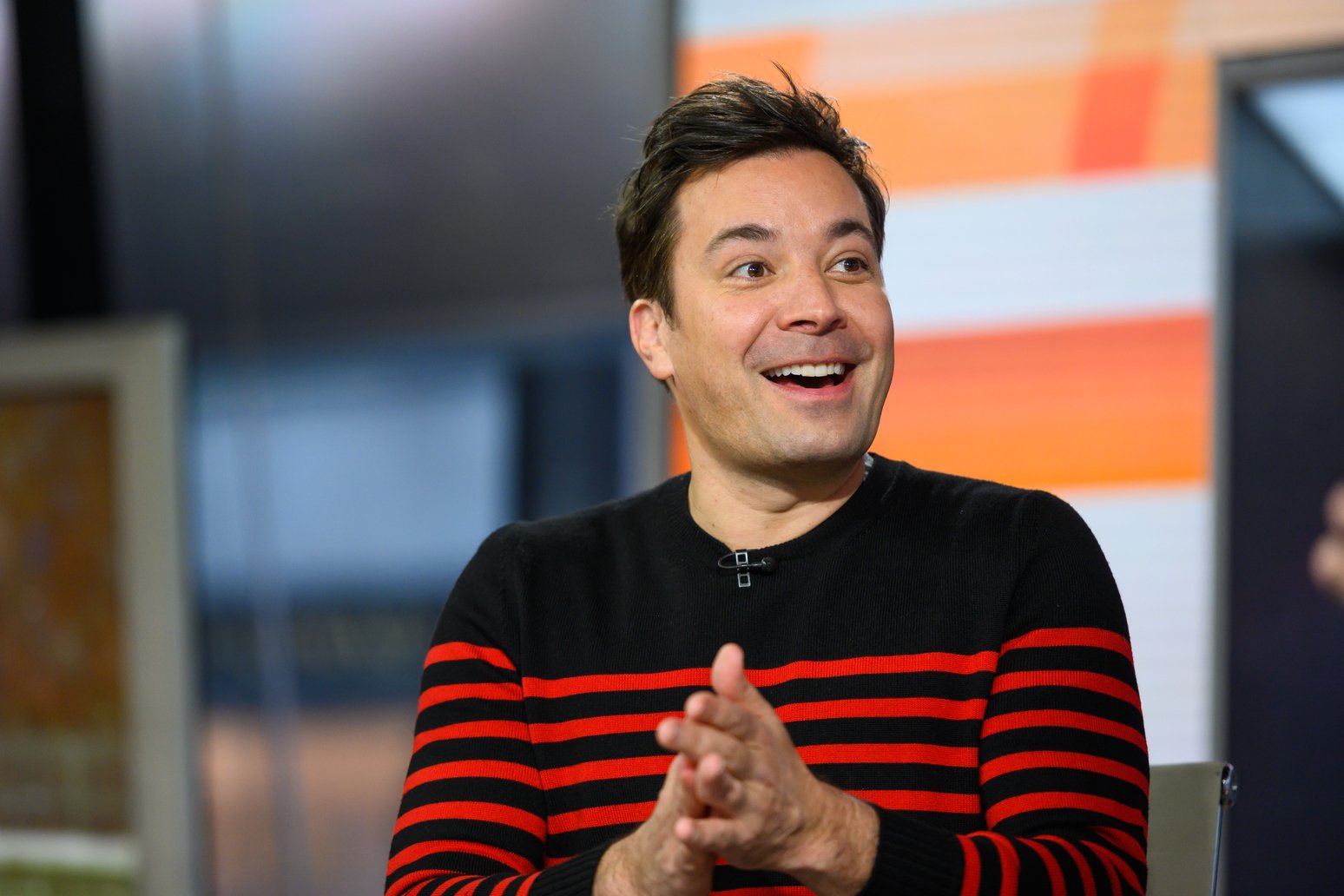 Fallon recalled that Nancy walked in wearing white pants, a pink sweater, and a green backpack, and she naturally stood out against the gray atmosphere. "It was almost like a painting," he said. "You stood out like neon."
After wrapping up the movie, the pair didn't saw each other again for a few months, and Nancy believed at the time that Fallon was probably dating a lot of women.
Eventually, they met again in London while they were selling the movie, and that's when Fallon told Nancy he missed her and wanted to spend more time with her.
A FAILED PROPOSAL
Nancy and Fallon dated for about two years before he decided to propose. However, Nancy messed up his original plan.
He bought the ring and was ready to surprise Nancy while she visited him in New York. But unknowingly, Nancy had planned a surprise too and got them reservations at the iconic New York restaurant Per Se.
Although Fallon could have moved on with his plan, he didn't want to propose at the restaurant because he was afraid the restaurant would change locations, as he explained:
"I'm going to have kids and go, 'Your mom and I got [engaged here]. I know it's a laser tag place, but at one point it was a restaurant.'"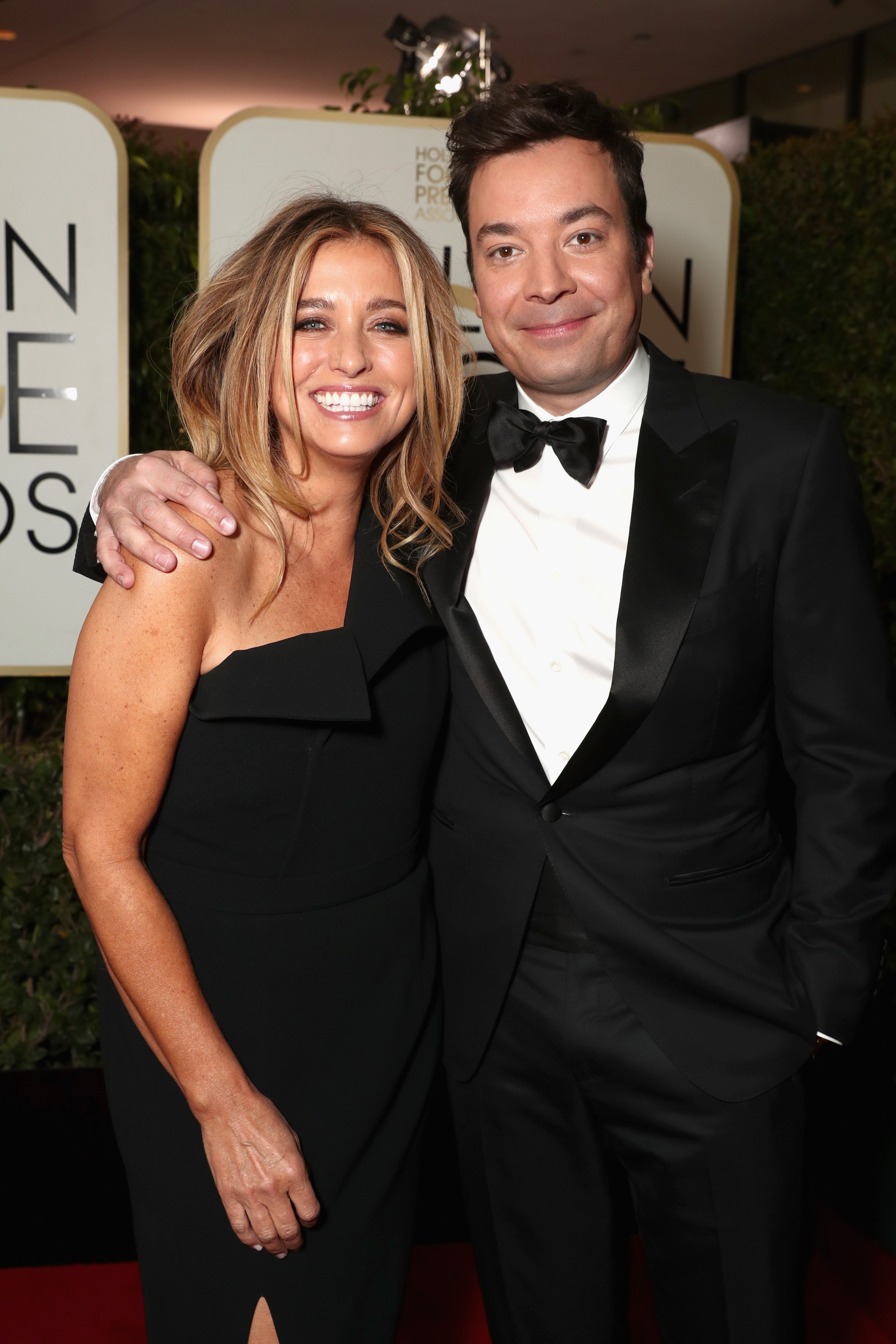 Fallon waited at least three more months before getting back his courage, and this time, he had the perfect plan.
They were at Nancy's parents' vacation house on Lake Winnipesaukee in New Hampshire. He asked her to have a drink near the lake by the sunset, and as he prepared to propose, Fallon told himself not to cry.
However, once he got down on one knee, he started sobbing, and in the middle of his tears, he asked Nancy to marry him. She said yes, and her family cheered in the distance as they witnessed the magical moment.
MARRIAGE & KIDS
Nancy became Jimmy Fallon's wife on December 29, 2007, in a ceremony in Necker's Island. And soon after, they started their journey to expand the family.
The couple tried to conceive a child for five years, but faced many fertility struggles, or as Nancy put it, five years of trying and not giving up.
"You just keep going and going and going, and if you really want something, you just make it happen," the 52-year-old producer said.
The couple eventually decided to use a surrogate to carry their first child, and that's how they welcomed daughter Winnie Rose on July 23, 2013.
Her name, Fallon explained, was inspired by the Lake Winnipesaukee, where he proposed, and also because the girl was a "big win" for him and Nancy.
The couple welcomed their second daughter Frances "Franny" Cole on December 3, 2014, also through a surrogate.