Duane 'Dog' Chapman's Five Wives and Twelve Children — Meet Them All
Besides his bounty hunting skill, Duane "Dog" Chapman's history with women precedes him, and here's why. 
Over the last few years, the Bounty Hunter has been married five times and has twelve children with six different women. Here are all the details you need to know concerning his vibrant love life.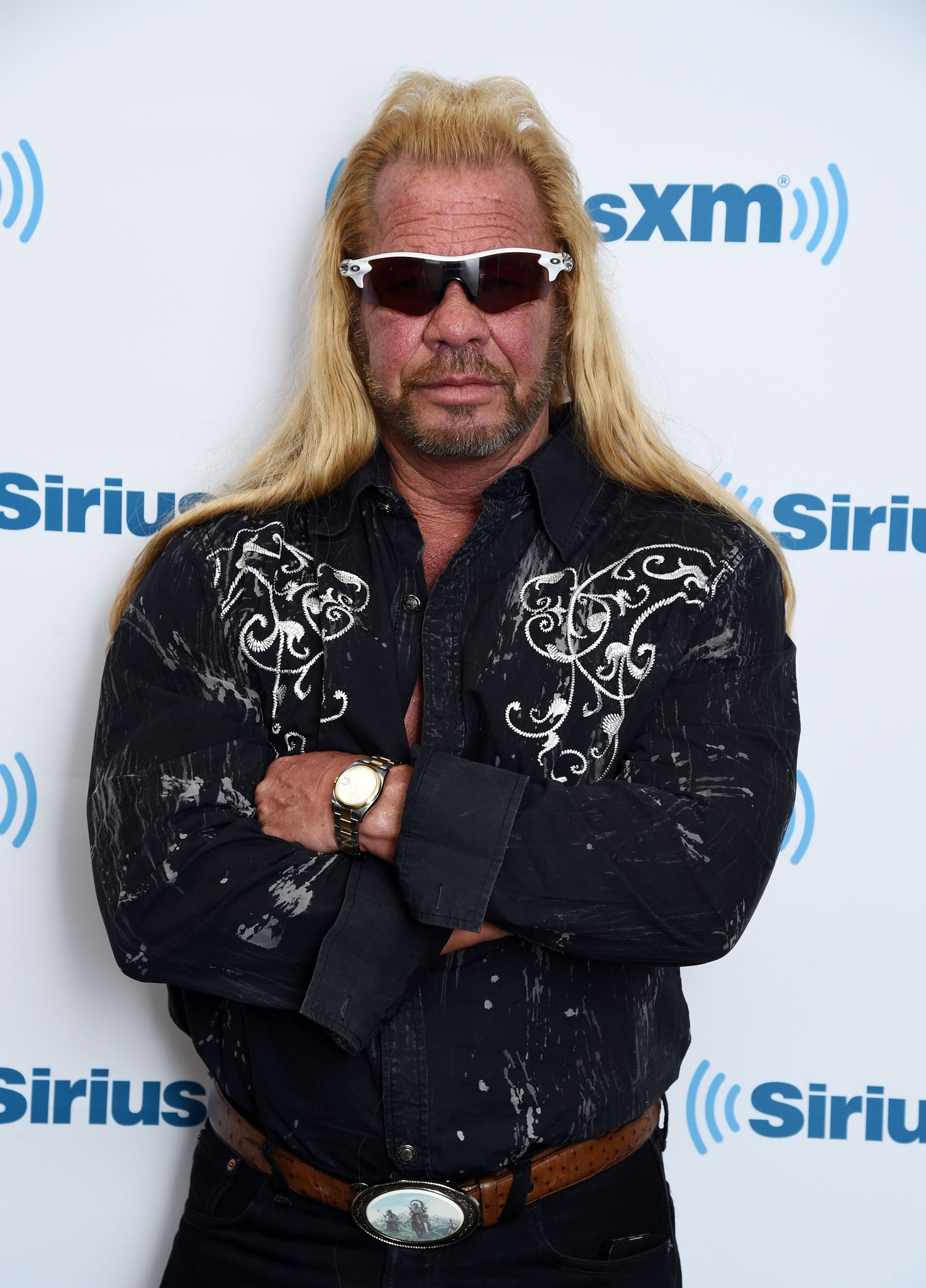 DEBBIE WHITE
Debbie was Dog's first baby mama as she welcomed his eldest son, Christopher Hecht, as far back as 1969 while Dog was serving an 18-month prison sentence. Mirror reported that Debbie hid her pregnancy from her baby daddy and raised their son alone until her suicide in 1978.
With her death, came Christopher getting adopted and Dog finally finding out about his existence, thus leading to a father-son reconnecting. It, however, remains unclear whether the pair are still in contact.
LA FONDA SUE DARNELL
Duane's first marriage came in April 1972, when he walked down the aisle with La Fonda Sue. However, their union didn't last long as it was riddled with the Bounty Hunter's legal problems.
In fact, the pair had split when Duane was jailed for first-degree murder. The pair share two children, Duane Jr., and Leland Chapman.
ANN TEGNELL
By 1979, which was two years after his first divorce, Duane was ready to walk down the aisle again, and he went on to marry Ann. Although the duo had three children together, their son, Zebadiah, died just a few weeks after his birth in 1980.
Their other sons Wesley and James were born in the subsequent years of their union. The pair broke up soon after their third child, James' arrival.
LYSSA RAE BRITTAIN
Duane got hitched for the third time in 1982 when he married Lyssa just days after they met in a bar. According to Mirror, Dog reportedly offered Lyssa $1,000 to have his child, to which she agreed.
She subsequently divorced her then-husband to tie the knot with Duane. Together, the pair welcomed three children together – Tucker, Barbara, who died in a car crash in 2006, and Lyssa "Baby Lyssa" Chapman. Duane and Lyssa Snr. got divorced in November 1991.
TAWNY MARIE CHAPMAN
Duane and Tawny's tumultuous romance started when he arrested her for drug possession, and she became his secretary.  Although they got married in 1992, doubts began to set in soon after, which led them to separate in 1994. Their divorce was finalized in 2002 with no child together.
BETH CHAPMAN
Dog's fifth, and alleged final marriage, was to Alice "Beth" Barmore, who was previously married to Cecily Barmore. Beth came into the union with a daughter, who was adopted by Dog, and an estranged son whom she had as a teen.
Beth and Duane got married in May 2006 and went on to have two more children together, Bonnie and Garry Chapman. Unfortunately, their union ended after Beth's death in 2019.
During their union, however, Beth did her best to help him lay the ghosts of his to rest as The Sun stated that his murder conviction resulted in him being prohibited from entering the UK back in 2012.
Beth was also known for sharing sweet posts about the significant milestones the family celebrated. Back in 2019, Access revealed that the late reality star uploaded a picture to celebrate the 26th birthday of her daughter, Bonnie.
The 51-year-old also shared a post that came with an image of her and her stepson, Leland, and a sweet caption. News of the touching posts came years after KKTV reported that Duane's eldest son, Christopher, was arrested on suspicion of third-degree assault after he allegedly punched a blind man in Pueblo.
Dog, however, refused to bail Christopher out even though the former brought a fugitive into the Pueblo Jail at that time. Many were unsurprised by the Bounty Hunter's reaction as they recalled the time that he turned one of his children into the authorities.
According to Moms, he realized that his stepdaughter, Nicole, was wanted, following a video of her breaking the law, that aired on the local news. Duane, with some help from Beth, immediately went to police despite their relationship with her.
Find out about Duane Chapman's family tree in AmoMama's infographic: