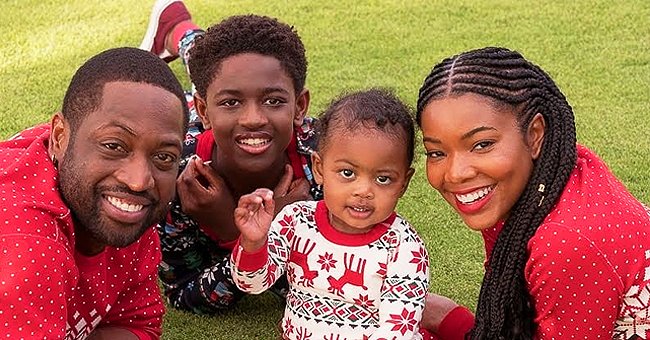 Instagram/kaaviajames
Gabrielle Union's Daughter Kaavia Tries Walking with Large Flip Flops on (Video)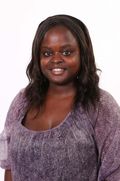 Gabrielle Union and Dwyane Wade's two-year-old daughter strutted around their house in a hilarious video that showed her attempting to walk in large flip flops.
Gabrielle Union is letting her daughter, Kaavia James' curious mind, flourish with all sorts of fun activities. Recently, the mother-daughter duo explored fashion and tried on new footwear.
In a hilarious video, Kaavia was pictured trying on adult size slippers and attempting to walk in them. The caption joked, "yall really wear these things?"
"Y'all better get our baby some little flip flops for her little feet," said one fan. Kaavia's bubbly laugh got the attention of another person, who gushed "she is absolutely adorable, and I love her personality."
The toddler was dressed in a colorful off the shoulder Ankara dress, and the look was a hit with fans. One commenter approved of the beautiful design.

A fan commented on a video of Gabrielle Union helping he daughter walk in adult size slippers | Source: Instagram.com/kaaviajames
Kaavia is typically sporting sneakers or winter boots, so the open shoe style is a change from her usual look.
The two-year-old is a fan of prints. When it comes to dresses, the princess style with a touch of tulle is always her go-to look.
With a following of over one million people on Instagram, she has been dubbed the "shady baby." In an interview with PEOPLE, Gabrielle explained where Kaavia gets all her traits from, she said:
"She looks just like [Dwyane Wade], but I'd like to think the attitude is from me. She will stare into your soul and tell you about yourself through her eyes."
After dealing with years of infertility and several miscarriages, Gabrielle revealed that the arrival of her daughter via surrogate inspired her to write the children's book titles "Welcome to the Party" about non-traditional families, she explained:
"We wanted to celebrate her in the same way that every baby, or most babies, are celebrated and cheered on."
Gabrielle is also raising her husband, Dwyane Wade's, children from a previous relationship. In an interview with "Good Morning America," she revealed how she is coping with home-schooling her step-daughter Zaya.
Gabrielle joked that Zaya is apprehensive about her and Dwyane contributing with her homework and told them that she does not want help from them because she prefers going to her tutors for academic matters.
Please fill in your e-mail so we can share with you our top stories!