Late Rock & Roll Icon Little Richard Will Reportedly Be Buried in Huntsville
An update about where Little Richard will be buried has been given. The Rock & Roll star sadly passed away on May 9, 2020, from bone cancer at the age of 87.
According to "AL," a source close to Little Richard's family has revealed where he will be buried. The insider also shared some light on the possible funeral date.
The Rock & Roll Hall of Famer is set to be buried in Huntsville, Alabama. Little Richard, who was born Richard Penniman, will reportedly have his funeral at 11 a.m. on May 20, 2020.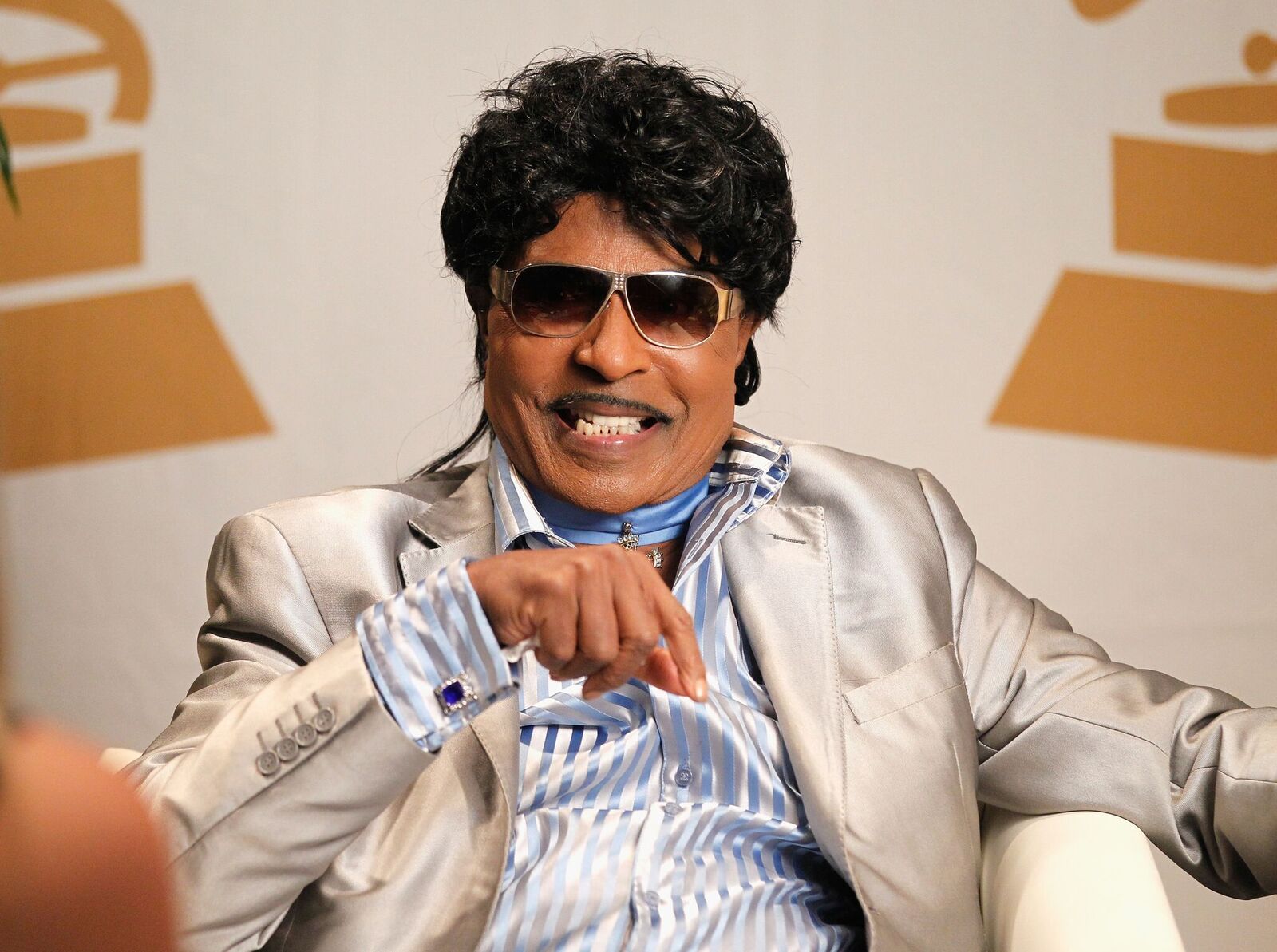 WHERE HIS FUNERAL WILL BE HELD
The funeral will be held at Oakwood University's Oakwood Memorial Gardens. The singer is no stranger to the area as in the 1950s he attended Oakwood's Bible college.
Little Richard was more of a pounder
The musician's son, Danny Jones Penniman, confirmed his father's passing while the star's lawyer, Bill Sobel. Was the one who revealed his cause of death. The founding father of Rock & Roll started his road to fame in 1956 with the song "Tutti Frutti."
RIP #LittleRichard the architect of rock n roll... pic.twitter.com/685HKldASk

— Billy Idol (@BillyIdol) May 9, 2020
SOME OF HIS HITS
In the same year, the flamboyant artist released the hits, "Long Tall Sally" and "Rip It Up." The following year he had fans going crazy with, "Lucille."
Without a doubt - musically, vocally and visually - he was my biggest influence. Seeing him live in my teens was the most exciting event in my life at that point. Goosebumps, electricity and joy came from every pore. pic.twitter.com/Enno1mgfTO

— Elton John (@eltonofficial) May 9, 2020
ELTON JOHN SPEAKS ABOUT RICHARD
In 1958, he released the track "Good Golly Miss Molly." Little Richard was an inspiration to many artists with Elton John revealing to "Rolling Stone" in 1973:
"I heard Little Richard and Jerry Lee Lewis, and that was it."
With his exuberance, his creativity, and his refusal to be anything other than himself, Little Richard laid the foundation for generations of artists to follow. We are so lucky to have had him. Sending all my love to his family and friends today.

— Michelle Obama (@MichelleObama) May 9, 2020
COMPARING LEWIS AND RICHARD
John continued: "I didn't ever want to be anything else. I'm more of a Little Richard stylist than a Jerry Lee Lewis, I think." He explained, at the time, that he found Lee to be "a very intricate piano player and very skillful" while Little Richard was "more of a pounder."
The Originator. The innovator. The musician, performer who influenced generations of artists....has left. You were AWESOME #LittleRichard!!! Your talent will reverberate forever. Well done sir. Rest well❤ pic.twitter.com/PsFH4SOUZy

— Viola Davis (@violadavis) May 9, 2020
STARS MOURN HIS DEATH
The late star was cited as the primary influence for rock legends like Bob Dylan, The Beatles, and Rolling Stones. Artists like John, Billy Idol, and Mick Jagger paid tribute to Little Richard on social media.
Former first lady Michelle Obama and actress Viola Davis also penned notes about the late star.