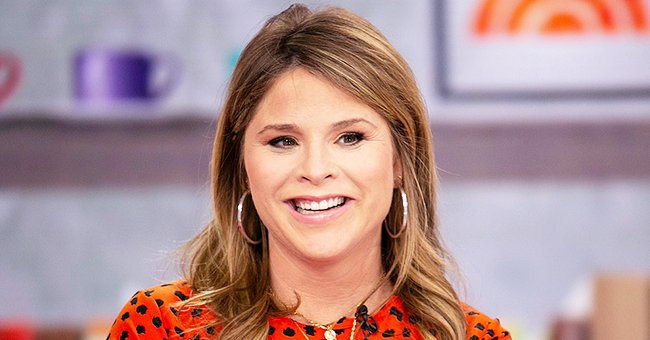 Getty Images
Jenna Bush Hager's Husband Henry Hilariously Crashes Her Chat with Hoda to Ask about His Haircut
Jenna Bush Hager's husband wants to be part of the party that is the "Today Show." Since his wife now works at home, that makes things much easier.
On Thursday, Jenna Bush Hager and Hoda Kotb did their at-home version of "Today with Hoda & Jenna." During a segment called "Unscripted," Jenna's husband, Henry Hager, decided to pop in randomly.
Jenna answered a question a fan wrote in regarding partners sharing responsibilities with their new pet. The question brought to mind a book the host read before.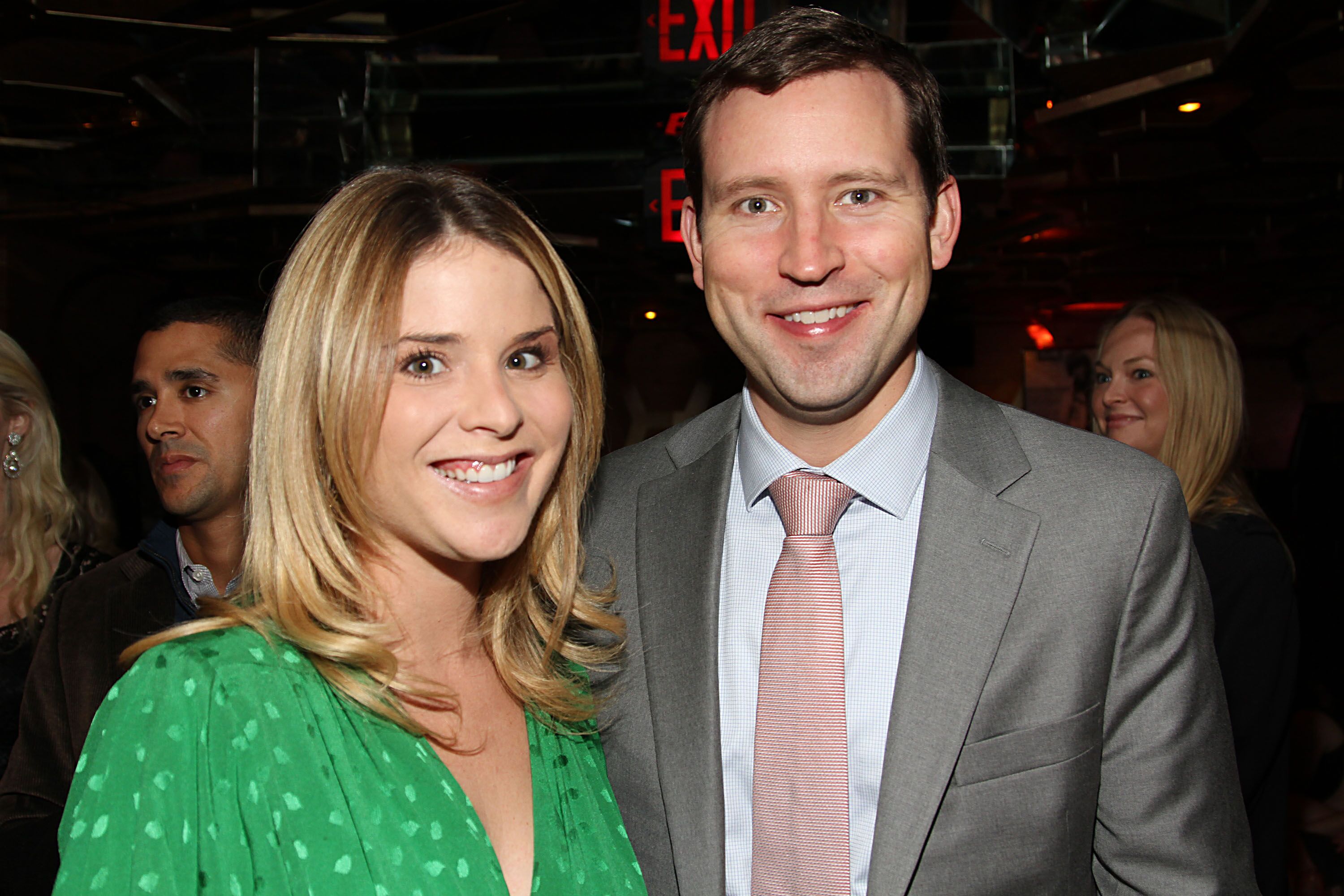 Jenna Bush Hager and husband Henry Chase Hager at "A Candid Conversation with Jane Fonda and Andy Cohen" on October 11, 2012, in New York City | Photo: Getty Images
HENRY JOINS IN ON "TODAY SHOW"
Husband Henry also read the book and overheard the topic. Viewers heard him yelling in the background as Jenna spoke to her colleague. After a few interruptions, Jenna sarcastically asked if he wanted to join.
Soon enough, Henry's face appeared next to Jenna's. He asked: "Does anybody want to give me a haircut for Christmas?" The three laughed at the request, which Henry followed up with the suggestion of a buzzcut.
Kotb and Jenna both eagerly agreed. Jenna then went in with her hands to show how long her husband's hair had grown out during the quarantine. Henry suggested donating his locks to a charity.
HENRY ADMITS TO DOING LESS CHORES
Then, Jenna picked up the household duties discussion, asking Henry his opinion on how they shared theirs. The businessman admitted that "it's probably more weighted to Jenna."
Jenna already knew this, but, she thanked her husband for acknowledging their truth and added that it makes her feel good to hear it. Soon after, Jenna dismissed her husband.
MILA CRASHES HER MOM'S INSTAGRAM LIVE
The couple share Mila, seven, Poppy, four, and Hal, nine months. At the start of May, Mila was the one who acted as a party crasher when she jumped into her mom's talk with author Elizabeth Wetmore.
This time, it was during an Instagram live session titled, "Read with Jenna." The two women were discussing Wetmore's book, "Valentine," when Mila came in and whispered into her mother's ear.
Of course, Jenna's guest welcomed the cuteness overload without hesitation. During the live, Jenna joked that "this is what happens when you're working from home."
JENNA WAS THE FIRST TO PROPOSE
Jenna is no stranger to her daughter or her husband's tendencies. She and Henry have been married since 2008. Jenna signed up for it as she was the one who first proposed to the brunette gentleman.
At the time, the daughter of the former president was still in her late teens — and drunk — so Henry politely declined her offer. Now they're married with three kids.
JENNA SHARES FIRST FAMILY PHOTO WITH HAL
Last August, Jenna shared the sweetest family photo featuring a one-week-old Hal in a stroller looking quite pink. Everyone else wore bright smiles for the outdoor shot.
Jenna admitted that her first son caused her to be late a lot more, and to move a little slower, but she added that "life with Hal is so, so sweet." Newborns certainly have those effects.
HENRY AND JENNA COME FROM A SIMILAR BACKGROUND
Although Henry might need to foot more chores, he and Jenna share a lot in common. They both come from families with politically-inclined relatives. Henry's father is a former lieutenant governor of Virginia.
Henry himself was part of Jenna's father's presidential campaign. He was also Assistant Secretary of the Department of Education's Office of Special Education and Rehabilitation Services.
In 2007, Henry asked President Bush for his daughter's hand in marriage. The former head of the nation immediately agreed, and the pair have enjoyed their union ever since.
Please fill in your e-mail so we can share with you our top stories!