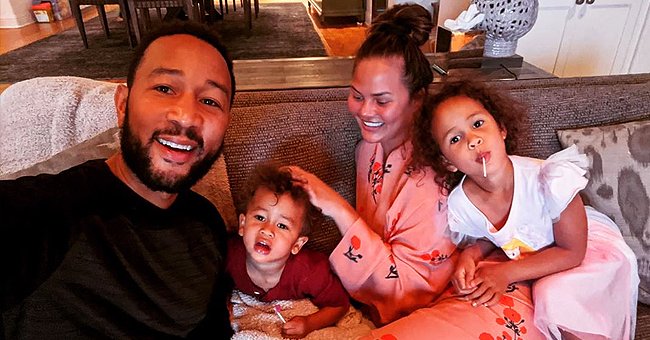 Instagram/chrissyteigen
Chrissy Teigen's Daughter Luna Pouts with Bearded Dragon on Her Face in a Cute Snap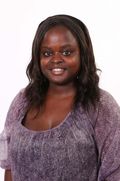 Chrissy Teigen showed her daughter's love for reptiles as she shared a picture her posing playfully with a bearded dragon lying directly on her face.
Chrissy Teigen and John Legend's daughter, Luna Stephens, is a lover of all animals fury or scaly, she takes them under her wing.
Recently, Chrissy shared a photo of her playing a bearded dragon. The mother of two didn't write a caption but tagged her photographer brother-in-law, Ron Stephens.
In the photo, the reptile was pictured lying on Luna's face with its long tail hanging down her cheek as she pouted her mouth for the perfect pose.
So many fans commented on how brave she was for being so comfortable with the bearded dragon. One fan gushed, "fearless. Luna, you are going to be a force to be reckoned with just like your mama."
"Family Matters" star Jaleel White inserted his own caption for the post since Chrissy hadn't added one. He joked, "lizard lips! Did I get it? What do I win??"
"This photo makes me wish I weren't afraid of everything that crawls," admitted one commenter. Another fan joked about Chicago West accepting the challenge to hold a reptile after she bravely played with a snake during a family vacation in the Bahamas in 2019.

A fan commented on Chrissy Teigen's photo of her daughter Luna Stephens pouting with a bearded dragon on her face | Source: Instagram.com/chrissyteigen
Chrissy first shared a photo of Luna's favorite reptile in May 2020. At the time the new pet had no name. She shared a picture of it resting on Luna's stomach. In her caption, she
said:
"Please welcome, [insert name here], our new baby bearded dragon!"
The Stephens family have gotten well acquainted with reptiles in recent week. On May 17, they hosted a "Sesame Street: themed second birthday for their son, Miles.
The quarantine party included their family with a range of reptiles for entertainment. Chrissy called them her "special guests."
According to PEOPLE, Chrissy and family have been enjoying a lot of outdoor activities. They recently camped out in a tent in their backyard with her mother, Vilailuck.
The night was filled with delicious snacks, scary storytelling from Chrissy's childhood storybook, and a hilarious ghost prank on Luna.
Please fill in your e-mail so we can share with you our top stories!