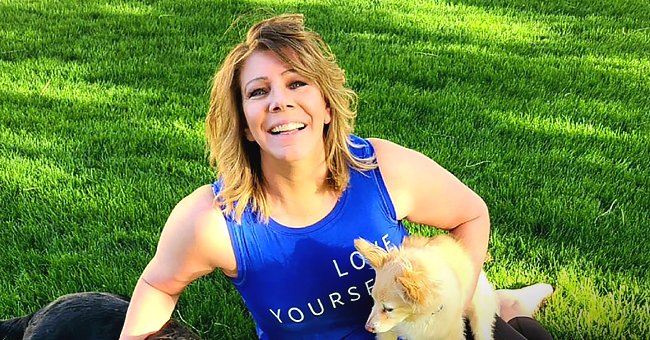 instagram.com/therealmeribrown
Meri Brown of 'Sister Wives' Fires Back at Troll Who Criticized Her Looks

"Sister Wives" star, Meri Brown, replied a troll who criticized a new selfie which she posted on Instagram amid separation from her long time husband, Kody.
Meri Brown is embracing nature. The 49-year-old TV personality recently shared a selfie of herself, which she took in a natural environment surrounded by trees.
Brown rocked a multicolored patterned top, which complemented her beautiful blue eyes as she smiled for the snapshot.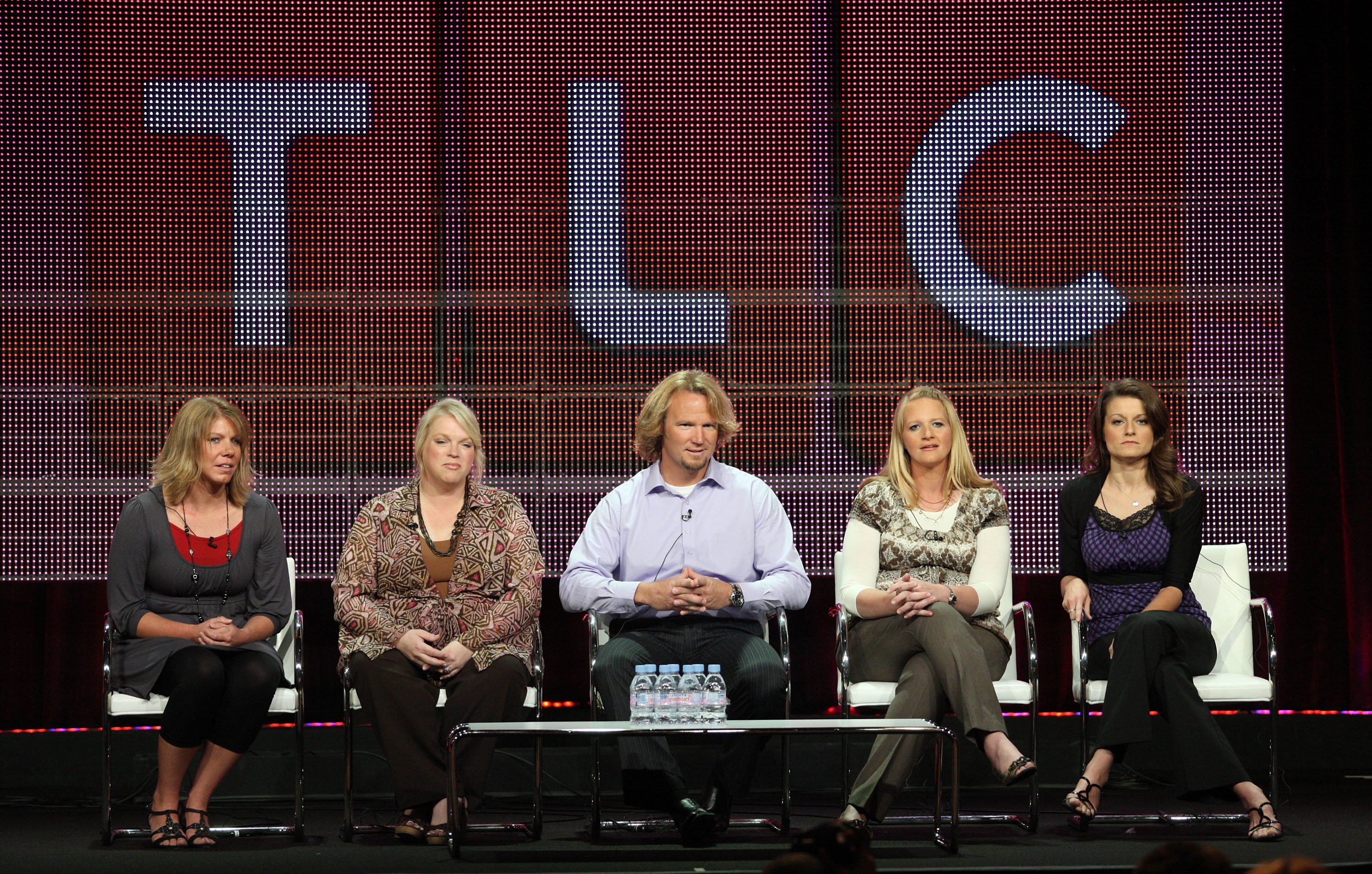 Meri, Janelle, Kody, Christine, and Robyn Brown during the "Sister Wives" panel on the Summer TCA press tour on August 6, 2010. | Photo: Getty Images
Meri might have been expecting her followers to try to enjoy nature just like her, but what she probably was not expecting was a comment from a troll, which was all about her makeup.
The troll advised Meri to try learning how to apply makeup properly and went further to state that she would look and feel better. The 49-year-old thanked the user for the tip, she wrote:
"I feel great about myself but thanks anyways!??"
It looks like Meri is unbothered about the troll's statement, which is understandable as she seems to have bigger fish to fry currently.
Brown is in the middle of a speculated split from her husband of thirty years. The speculations started surfacing after the "Sister Wives" star posted a picture of herself without her wedding ring.
Kody could be seen asking her to sign legal documents.
The speculations of a split are further supported by the couple's snubbing of each other on their 30th wedding anniversary. Meri had also been sharing obscure quotes on social media lately. One of these quotes read:
"You gain strength, courage, and confidence by every experience in which you really stop to look fear in the face..."
Kody and Meri have had a rocky union. The two have a daughter together. Meri was involved in a catfish scandal during which she had an affair with another man who turned out to be a woman.
The 51-year-old father, who is married to three other women, also legally divorced Meri back in 2014 so he could tie the knot with his dearest wife, Robyn. Meri is now in a spiritual union with Kody.
The alleged split is an amicable one judging by the duo's details during the latest season of "Sister Wives." Brown explained that their relationship had been shaky for some time while Kody admitted that he regrets the whole relationship.
Kody claims that he was tricked into the relationship after a brief courtship, which involved minimal communication between the two parties.
The duo was spotted together, after a long period during, Meri's Facebook live broadcast, and Kody could be seen asking her to sign legal documents. Meri claimed they were divorce papers, and while this seemed to be a joke, it might've been real.
"Sister Wives" follows the lives of Kody and his four wives, Meri, Janelle, Christine, and Robyn. They have eighteen children in total.
Please fill in your e-mail so we can share with you our top stories!