Kevin Hart's Life after His Mom's Death from Cancer — Inside Their Special Bond
Kevin Hart lost his beloved mother, Nancy, to ovarian cancer, and has since struggled to get his life together and move on from the pain.
The loss of a loved one is often difficult to accept and deal with. The popular actor and comedian Kevin Hart was no different. In 2007, his mother tragically passed away after being diagnosed with ovarian cancer.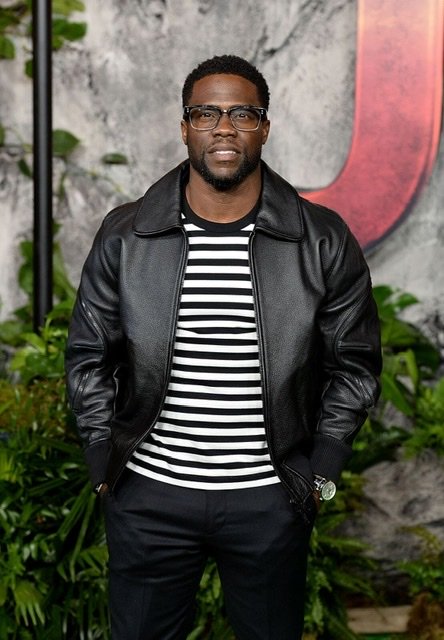 WHO WAS NANCY HART?
On June 6, 1979, Nancy Hart, a single mother, welcomed her son Kevin into the world. She had to raise her son all alone in one of the toughest parts of Philadelphia. His father, Henry Witherspoon, was always in and out of jail and missed most of his childhood.
The woman was an eccentric and supportive firecracker who always did her best to instill ethical values and morals in Kevin and his brother, Henry. She made it a point to remind them to keep in touch with their faith despite their life positions.
In an interview with Oprah, Kevin said that when he first told his mom that he had a passion for acting and comedy and that he wanted to pursue a career in that, she said to him that she was not a "Dream Killer." She would let him go off on his own for a year to prove that he could survive in that niche.
NANCY TAUGHT KEVIN LESSONS
A few months after he set out on his own, he began to run low on cash, and he called her to help him pay his rent. Rather than give him any cash, she asked him if he was reading his bible.
The comedian was exasperated because he needed money, and the last thing he needed was his mom giving him a hard time for not reading his bible.
After endless pleading with Nancy, he finally went home and decided to open up his bible, as she had suggested. Rent checks covering six months sat between the holy book pages, and fell out as he opened it. He felt terrible for being annoyed at his mother. Kevin said:
"I sat there, that was the first time I tried to read from the bible. I read about two chapters. I said, "mom, I'm sorry. I just opened up the bible."
All she was trying to do was remind him of one of her many lessons, that he needed to stay faithful along his journey to fame and success. 
NANCY'S ILLNESS AND DEATH
Right in the middle of the 2000s, Kevin's career gradually began to lift off. He was getting better roles, getting more recognition, and meeting more people. All the while, his mother had gotten the most shocking news of her life.
Right before the "Jumanji" actor jetted off to Australia to film the 2017 big shot action movie, "Fools Gold" alongside Matthew McConaughey, Nancy was diagnosed with ovarian cancer. Nancy being the selfless person that she was, decided to keep the diagnosis to herself so that her family would not have to worry about her.
Her condition worsened, and her health began to deteriorate, and soon his brother, Henry, found out about her illness. He called Kevin, who was in Australia, and he shuffled between Philadelphia and Australia for the weeks that followed.
As the cancer progressed, Nancy realized she was done fighting and asked that all treatments be stopped. She wanted to go home. 
She took her final breath in 2007 while Kevin was on set in Australia. The "Get Hard" star had to return home and arrange for her burial while dealing with his grief.
HOW KEVIN DEALT WITH HIS LOSS
The sadness that hit the 40-year-old was indescribable. Confusion also came to play a big part in Kevin's grieving process as he struggled to understand what it meant to grieve for a loved one. 
He did not know how to sort out and embrace his motions, which made things even more confusing. During an appearance on "The Rosie Show," he said:
"It hit me, but I didn't know if it hit me correctly. I'm weird with emotion. I said, "Am I supposed to be crying? I really didn't know what my emotions were supposed to be."
Time went by, and he eventually went back to his normal routine and schedule. He admitted that he never really addressed his feelings. In 2010, he celebrated his mom's birthday, three years after she passed and tweeted:
"The most beautiful woman in the world was born 2day....her name is "Nancy Hart" AKA my mother.....I lost her 2 breast cancer 5yr ago RIP MOM."
 KEVIN AND HIS FATHER
Despite the enviable relationship, Kevin shared with his mother, his relationship with his dad was quite different. His father, Henry Witherspoon, was absent from home most of the time he was growing up, and that shaped the man Kevin became.
He was continually darting in and out of jail with a severe drug addiction, which affected young Kevin. In an interview with entertainment tonight, Kevin opened up about his father's past and about the journey he had taken to fix the broken relationship. Kevin revealed:
"I was strong enough to deal with it, that's because I have a different attitude. Because of that, my relationship with my dad is amazing now."
He also revealed that he and his father had healed their relationship, and Henry was doing his best to be the best grandfather.
He had finally turned away from drugs and was completely sober. All the wild antics and stories about him that Kevin had to tell were now things of the past.
Forgiving his father, Kevin admitted, despite his hurt, it was easy for him because he understood that nobody could be perfect and that people made mistakes. He could only move forward from what had happened and chose to love Henry.
KEVIN'S WIFE AND KIDS
In 2003, the "Night School" actor tied the knot with his first wife, Torrei Hart. They ended up splitting up in 2011. In 2016, he and his long time girlfriend, Eniko Parrish, tied the knot in a lavish wedding in Southern California, and they welcomed their first child together, Kenzo. He also shares a son and a daughter with his ex-wife Torrei.
Later in 2017, a cheating scandal surfaced with a video of Kevin cheating on Eniko. Luckily, they were able to work through the hurt and stay together. 
Two years later, the comedian had a car accident with two other passengers in Los Angeles. The car drove off a highway and down a ditch in the Calabasas neighborhood. He and the other two in the car suffered severe injuries, but Eniko, who was by his side while he was recovering, assured everyone that he would be fine.
In March 2020, Eniko took to Instagram to announce that she was pregnant by posting a picture of her baby bump. Despite the hardships Kevin has faced in his childhood and his marriage, he and his family are happy and content with each other.