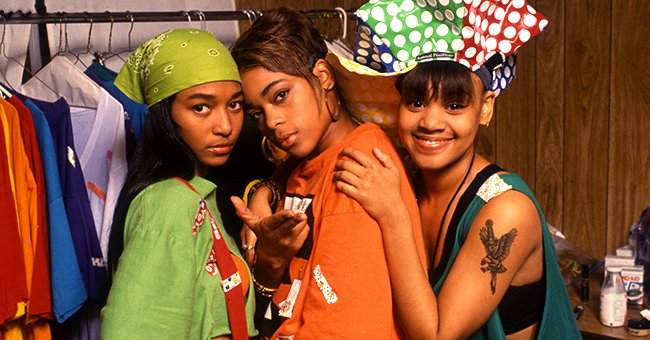 Getty Images
TLC's T-Boz and Chilli Remember Late Lisa 'Left Eye' Lopes on Her 49th Birthday

T-Boz and Chilli each posted tributes for their late sister, Left Eye on what would have been her 49th birthday. Lisa was part of the trio, TLC, and remained so even after her death close to two decades ago.
It's been 18 years since TLC rapper, Lisa "Left Eye" Lopes was tragically killed in a car accident, leaving a void to her singing group that has never been filled.
To this day, her former collaborators, Tionne "T-Boz" Watkins and Rozonda "Chilli" Thomas continue to remember her. Apart from including her in their performances, as of recently, they also commemorated her 49th birthday.
REMEMBERING THEIR SISTER
Taking to their Instagram, T-Boz and Chilli posted special tributes to their late friend who was a huge part of their career growth and continues to remain in their hearts close to two decades after her death.
It was no secret that the trio met a rough patch while making their third album, "Fanmail."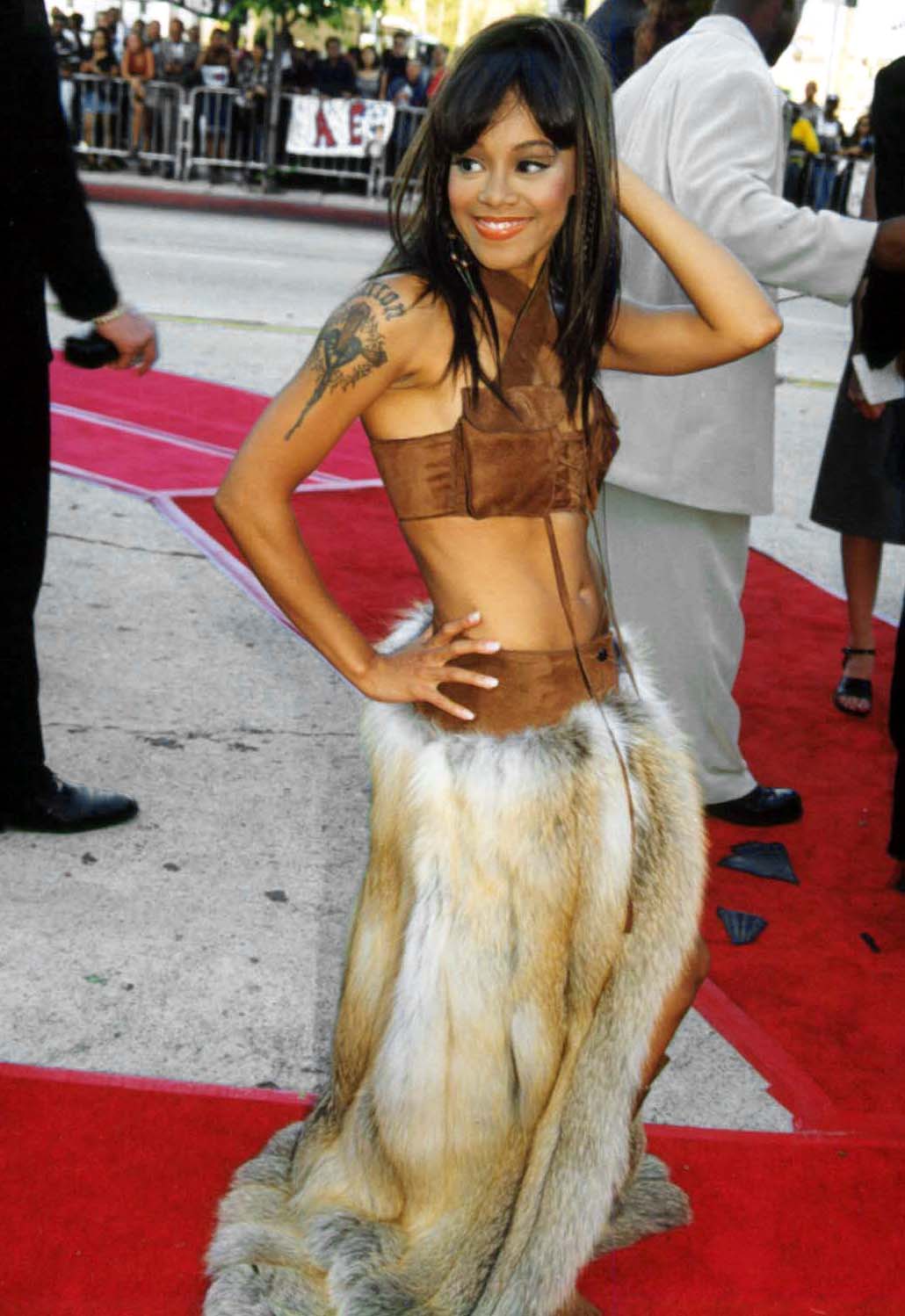 Lisa "Left Eye" Lopes at the 1999 Source Hip-Hop Music Awards. | Photo: Getty Images
Both Chilli and T-Boz shared throwback photos with Lisa. They all looked so youthful in the pics which may have been taken during the 90s when their trio flourished. In her post, Chilli expressed how much she missed Lisa.
"This beautiful girl would've been 49 today! Love her endlessly and miss her like craaaaaaaaazy!!!!"
Meanwhile, T-Boz reflected on what would have been if Lisa hadn't passed away.
"Sometimes I Wonder What We'd Be Doing Now! Miss You Beyond Words! Happy Birthday My Home Biscuit Skillet Keep Resting."
LISA'S TRAGIC DEATH
Lisa died in 2002 after she lost control of her SUV while avoiding a vehicle that abruptly stopped in front of her. At the time, TLC was in the midst of producing its fourth album. The world stopped as T-Boz and Chilli tried to pick up the pieces and recover from Lisa's untimely death.
TROUBLE AMONG THE TRIO
It was no secret that the trio hit a rough patch while making their third album, "Fanmail." In 1999, Lisa threatened to leave the group and explore her popularity as a solo performer. She even challenged T-Boz and Chilli to release solos to see who among them would do best.
In 2002, Lisa signed up as a solo artist with Death Row's Suge Knight. It was also that same year when she seemed to have mended fences with T-Boz and Chilli.
STILL A TRIO AFTER LISA'S DEATH
Lisa had been recording what would be her fourth and final album with TLC prior to her death. Dubbed "3D," the album was released seven months after her passing and featured her in four out of thirteen tracks.
To this day, T-Boz and Chilli never attempted to replace Lisa. Instead, they would include her in their later performances by featuring footages of her. They also made sure Lisa was part of the 2013 TLC biopic: "CrazySexyCool" and in their up and coming Broadway play.
Their sisterhood remains strong even with one of them gone. Chilli said it best when she told CNN in 2002, "We'll always be a group. It doesn't stop."
Please fill in your e-mail so we can share with you our top stories!