Meet Lauryn Hill and Ex Rohan Marley's 5 Beautiful Children
Lauryn Hill's relationship with ex-husband Rohan Marley might have ended in divorce, but they share five beautiful children together who are all grown up. 
Hill has a total of six children, five of whom are from Rohan Marley, former football star and son of music legend Bob Marley. She previously confirmed that her sixth child, Micah, is not from Rohan. 
Although Hill has kept her personal life private through the years, her children are a lot more open on social media. This has allowed fans to get a glimpse of their lives and see what they've been up to nowadays.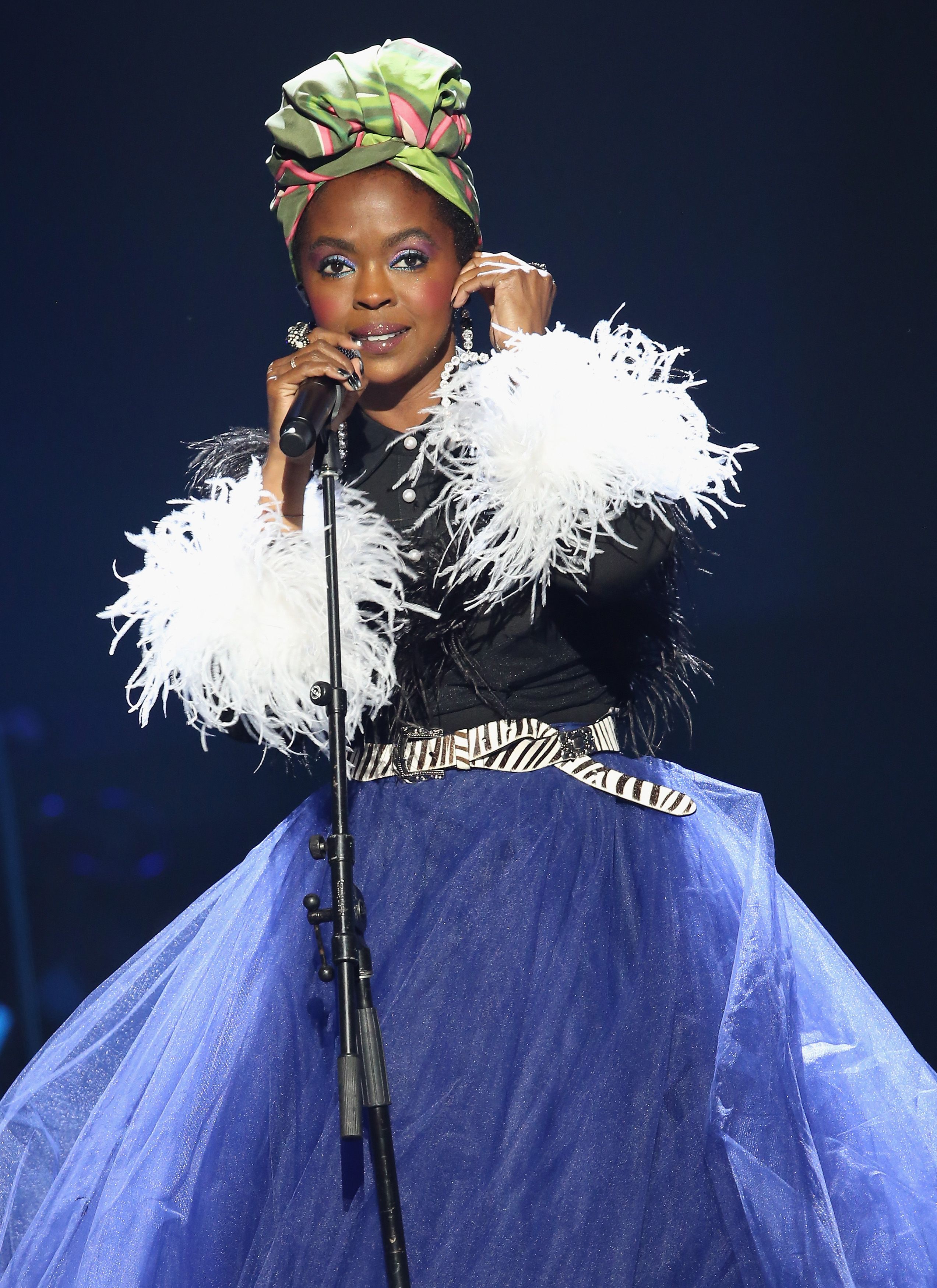 ZION MARLEY
Zion Marley is the eldest son of the ex-couple, and is the topic of Hill's song "To Zion," in her debut album "The Miseducation of Lauryn Hill." He is the most recognizable of all their children all thanks to the intimate song which became a 90s hit. 
Nowadays, Zion is a doting dad to a toddler son named Zephaniah. He welcomed him into the world in 2017 and often shares snapshots of their days together. 
SELAH LOUISE MARLEY
Selah Louise Marley has been making a name for herself in the modeling industry and recently walked in Kanye's Yeezy Season 4 fashion show. On top of her runway shows, she also models for editorial shoots and has appeared in Vogue. 
Being a full-time model, Selah's other notable features include Beyonce's Ivy Park campaign, and being the face of luxury brand Miu Miu's lookbook. She acknowledges that following in her mom's footsteps was something destined for her, as it's already in her DNA. 
JOSHUA OMARU MARLEY
Unlike his other siblings, Joshua tries to stay out of the spotlight as much as he can. Although he's kept it low key, he got his parents' love for music and has ventured into rapping. 
Although he has not taken his talents to the professional level, he has a personal Soundcloud account where he uploads his songs. He has also appeared in some editorials with his siblings, including a 2019 project with the trendy clothing brand "Rag & Bone."
JOHN NESTA MARLEY
John Nesta Marley was born in Jamaica back in 2003, and given his young age, he is not as active on social media as the rest of his clan. However, his proud dad Rohan would often share glimpses of him on his personal Instagram page. 
Like his siblings, his roots have also landed him some modeling stints. Just last year, he modeled for the spring collection of the menswear line "The Brooklyn Circus," the same way his brothers would model for clothing brands. 
SARAH MARLEY
Before the couple separated, they welcomed their youngest daughter, Sarah Marley, into their lives. She would often join her mom during her shows, including the one she did at the Eko Hotel & Suites in Nigeria back in 2015. 
At the concert, she made an appearance on stage and completely stole the show. Given her knack for singing and performing, it'll be interesting to see whether Sarah would be the one to carry on her mom and grandfather's musical legacies. 
LIFE AFTER MARRIAGE
Aside from her five children with Rohan Marley, Lauryn welcomed a sixth child, a son named Micah after their separation. She soon after clarified that Rohan was not the father and his identity remains anonymous. 
I'm forwarding all well wishes to Ms. Hill on the birth of her new son. I'm sure she'll appreciate the love being sent to her RASTAFARI R.M.

— Rohan Marley (@Romarley) July 25, 2011
Despite this, Rohan congratulated his ex-wife for the arrival of her new child. In fact, the two of them keep a close relationship and remain friends.