Getty Images
Queen Elizabeth's Daughter-In-Law Sophie Shows Support for Meghan Markle Following Her Royal Exit

Prince Harry and Meghan Markle made headlines while they were active members of the British Royal Family. Now that they've left, their exit continues to stip up reports and speculations.
The latest royal family member to speak about the couple's time has been Princess Sophie, the Countess of Wessex. In a recent interview, she explained that the family tried to make Meghan feel welcome.
The interview saw Sophie draw on some of the similarities between herself and Meghan. Both were from middle-class families, and they didn't quite receive the best welcome.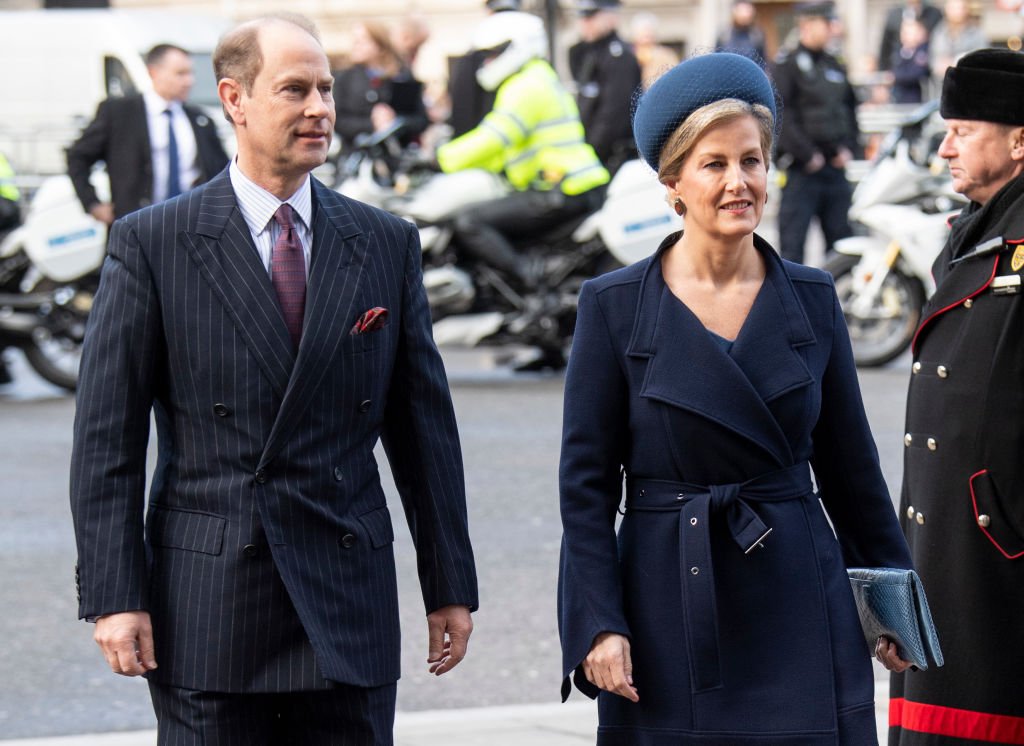 Sophie, Countess of Wessex and Prince Edward, Earl of Wessex attend a Service of Thanksgiving for the life and work of Sir Donald Gosling on December 11, 2019 | Photo: Getty Images
However, while Meghan has left and is now in Los Angeles with her husband, Sophie and her partner, Prince Edward, remain in the family.
However, Sophie also did point out that there were some differences between herself and Meghan. Expatiating, she said:
"Remember, I'd had five years to adjust. And for our six-month engagement, I was even staying in Buckingham Palace..."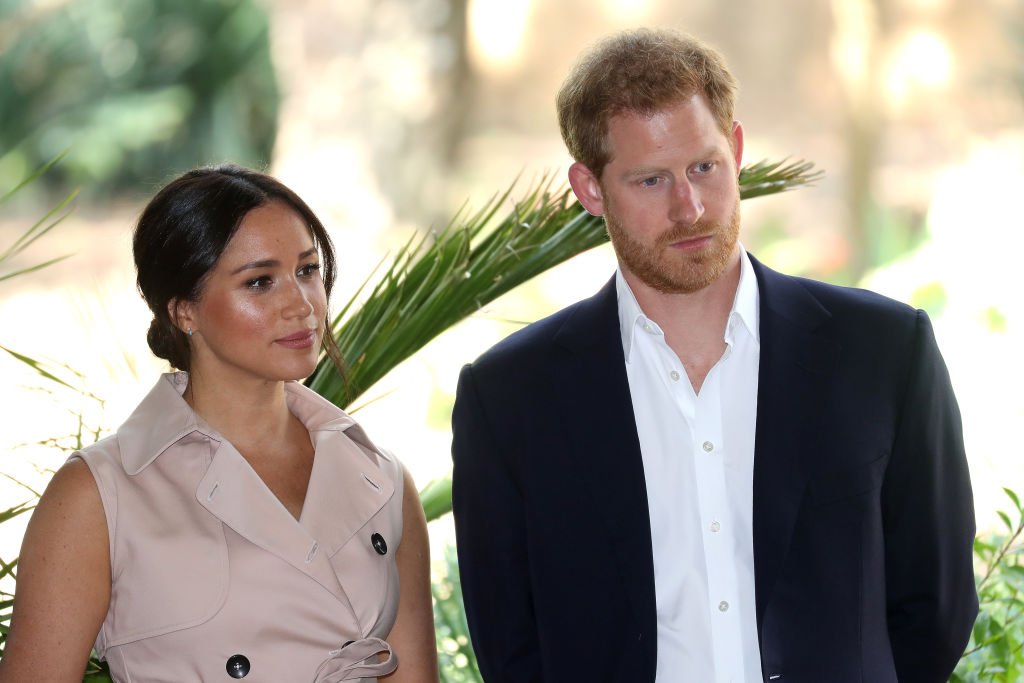 Prince Harry and Meghan attend a Creative Industries and Business Reception on October 02, 2019 | Photo: Getty Images.
Sophie was, of course, referring to the parallels between her and Meghan's integration. She married Prince Edward in 1999 after a lengthy courtship.
On the flip side, Harry and Meghan reportedly met in 2016 and got married in the spring of 2018. Such a contrast could have played a role in things turning out the way they did.
The Countess explained that they all tried to help Meghan integrate better into the family.
Despite her marriage into the royal family, Meghan got a significant amount of criticism from members of the media. However, reports explained that Sophie was one of Meghan's closest confidants.
The Countess explained that they all tried to help Meghan integrate better into the family. Sadly, as the world now knows, things never quite panned out. Despite it all, she said of the couple and their efforts to start a new life:
"I just hope that they will be happy."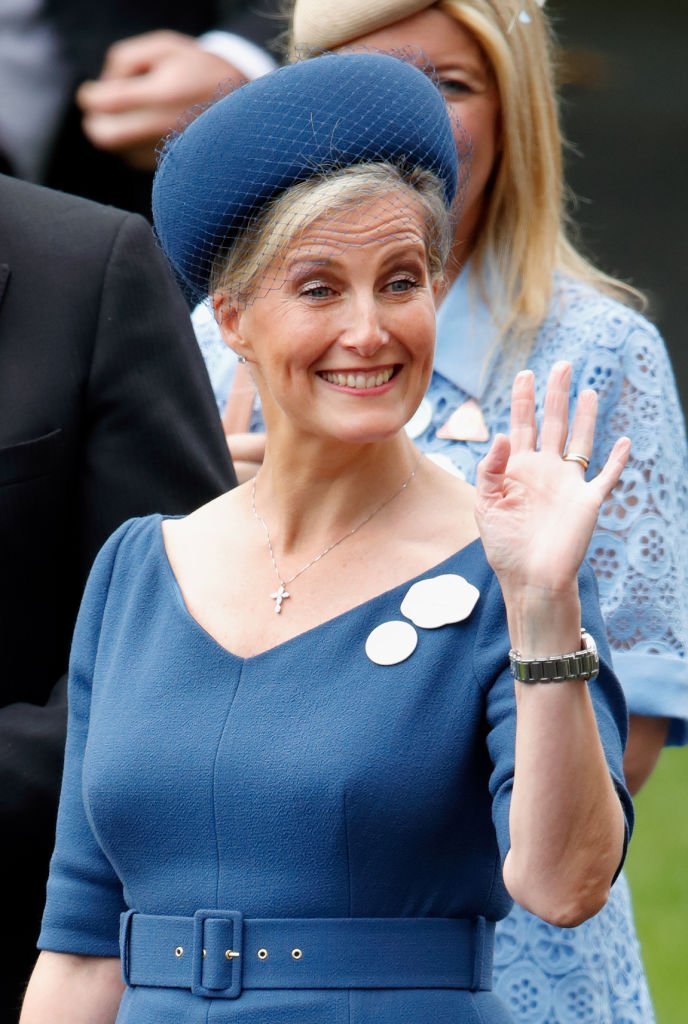 Sophie, Countess of Wessex attends day three, Ladies Day, of Royal Ascot on June 20, 2019 . I Photo: Getty Images.
The Countess also spoke on the dynamics in their family. She especially described Prince Edward and how he's been a father to their two children, Lady Louise and James Viscount.
In part, Sophie described her husband as a "very engaged" father to their children. She also explained that she and Prince Edward have developed a marriage based on equal partnership.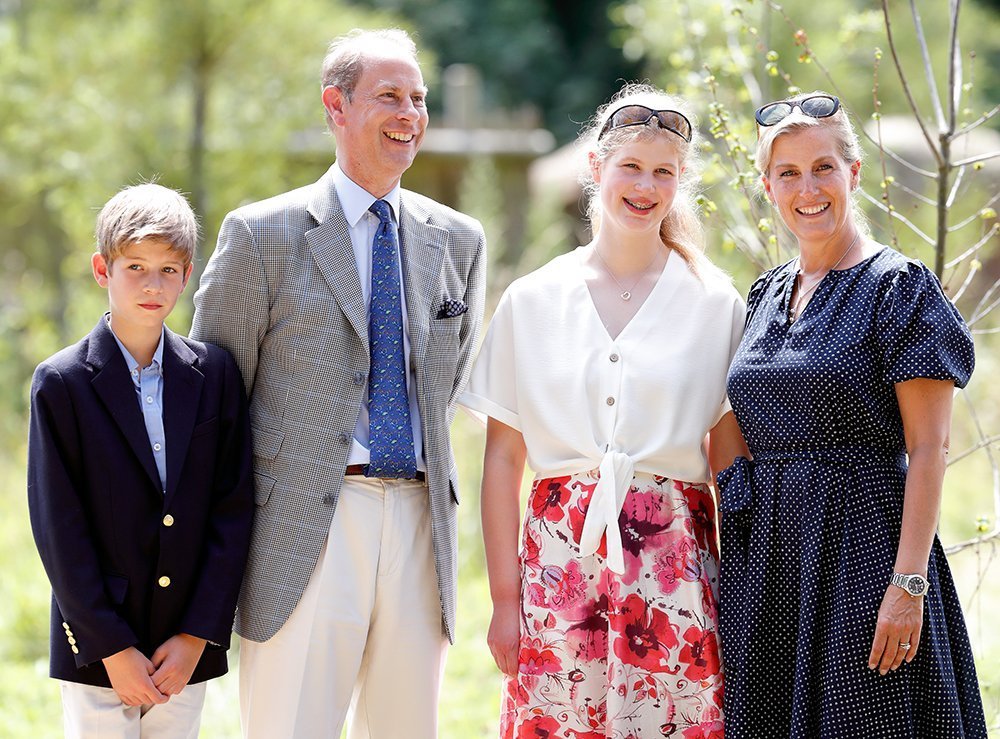 Prince Edward and Sophie with James Viscount Severn and Lady Louise Windsor during a visit to The Wild Place Project at Bristol Zoo on July 23, 2019 | Photo: Getty Images
For instance, she pointed out that they try to ensure that one of them is around the children. So, if one of them has to leave on official duty, the other finds time for the children.
Sophie also confirmed that the Prince loves walking with the children. Much like Prince Charles, he is a fan of nature.
Please fill in your e-mail so we can share with you our top stories!