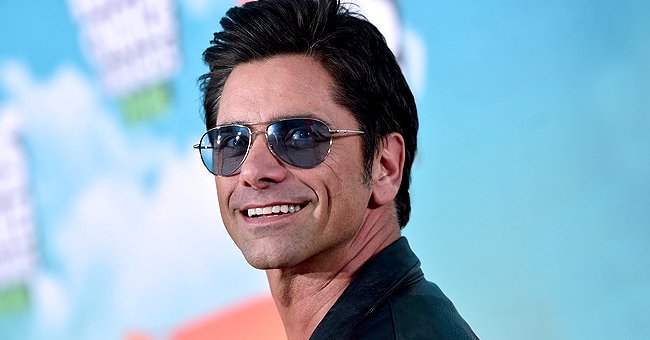 Getty Images
John Stamos and his Son Billy Watch Anti-racism Show Together

American actor and producer, John Stamos, takes to social media to share a touching picture with his two-year-old son, while watching an anti-racism show.
John Stamos recently shared a heartwarming picture as he joined his 2-year-old son, Billy, in watching a great TV special.
The famous actor shared a picture on his Instagram as he watched "Coming Together: Standing Up to Racism," with his little boy last weekend.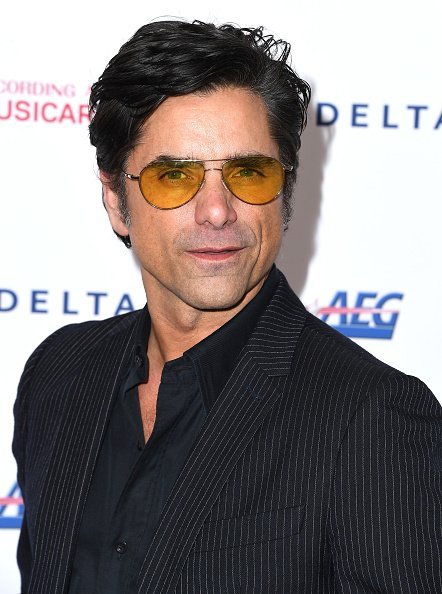 John Stamos at West Hall At Los Angeles Convention Center on January 24, 2020. | Image: Getty Images
In the photo, Stamos and his 2-year-old son were captured from behind as they watched the profound television special in their home located in California.
Both father and son had their attention glued to the TV screen where the familiar face of Sesame Street character, Big Bird, could be seen speaking about racism in a simple way that young viewers would understand. Stamos captioned the post:
"My kid and I watching #comingtogetherstandinguptoracism - Great stuff @cnn @sesamestreet! Our family thanks you!"
In the comments section, fans complimented Stamos on a range of things, including his hair and his efforts as a father. They also thanked him for promoting the critical subject.
The TV special that Stamos watched with his son was an hour-long. It was focused on racism and the ongoing nationwide protests, which followed the tragic death of George Floyd — a victim of police brutality in Minneapolis.
He was reportedly named after Stamos' late father.
The special began with Sesame Street's Elmo and his dad, Louie, who explained to his son what a "protest" means. The elder monster went on to tell his son what racism entails and how it has become a daunting problem in the country.
Afterward, Louie told Elmo that "not all streets are like Sesame Street," and the father-son duo swore that they want to help end racism.
John Stamos is a talented actor who first showed up on the screens in the soap opera "General Hospital."
He was catapulted into fame when he landed the career-defining role of "Uncle Jesse," on the famous hit show, "Full House." Stamos has been married twice — he was married to Rebecca Romijn between 1998 and 2005.
He found love again in actress Caitlin McHugh, and the pair got married on February 3, 2018. The couple welcomed their first child, William "Billy" Christopher Stamos, on April 10, 2018 — he was reportedly named after Stamos' late father.
Along with his work as an actor, Stamos has also served as a spokesperson for Project Cuddle, an adoption-oriented non-profit organization.
Please fill in your e-mail so we can share with you our top stories!