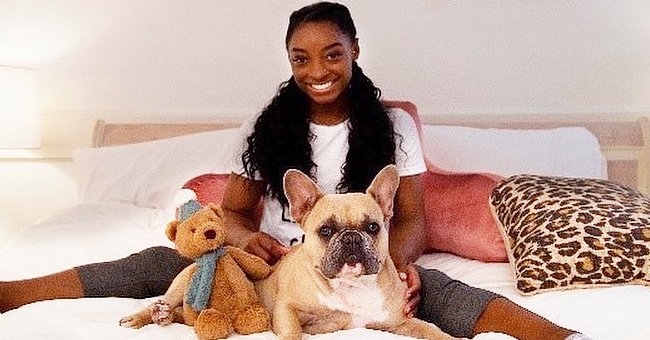 instagram.com/simonebiles
Meet Simone Biles' Cute Pet Dogs Lilo and Rambo

The world's most decorated gymnast is also the proud owner of two lovely dogs that are slowly taking over social media on their own, much to Biles' delight.
23-year-old Olympic artistic gymnast Simone Arianne Biles' passion for the sport that has turned her into a celebrity is well-known, but thanks to her social media, it is not a secret that she is at least equally passionate about dogs.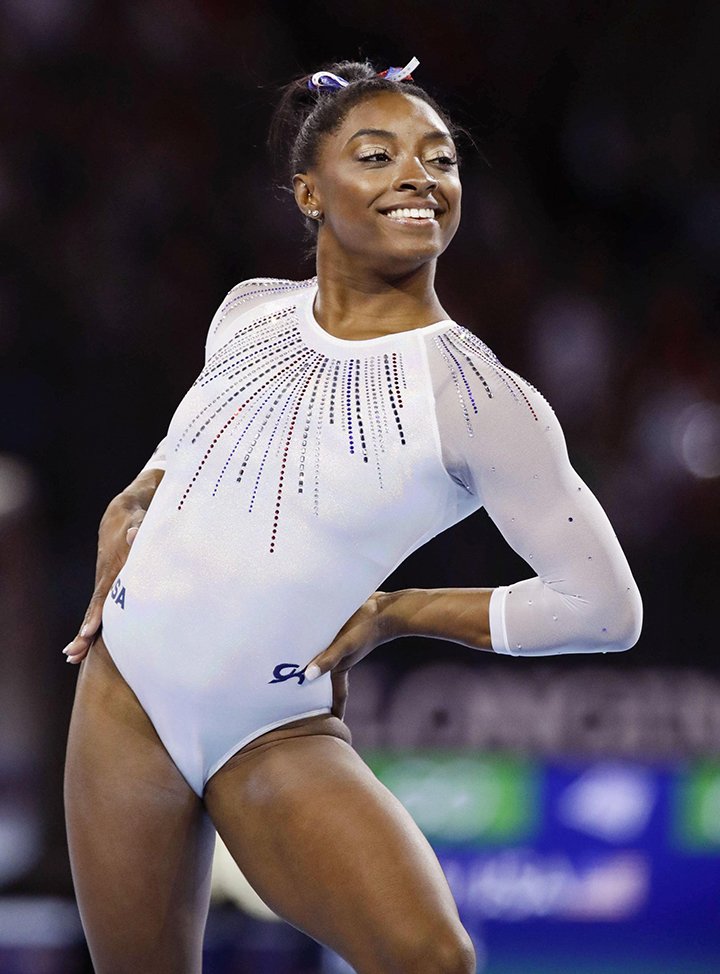 Simone Biles of the United States performing her floor routine during the women's individual all-around final at the world gymnastics championships in Stuttgart, Germany, in October 2019. I Image: Getty Images.
PROUD PET OWNER
Biles is all about her dogs Lilo and Rambo, two French Bulldogs that not only are a regular feature in the gymnast's Instagram feed but also have their own Instagram account, managed by their proud "momma" Biles, as she states in its bio.
As the social media profile indicates, Lilo, the older of the two, was born on November 28, 2017, while Rambo, the latest to come, was born on January 8, 2020, meaning he is still just a lovely puppy.
SOCIAL MEDIA PETS
Lilo, a female, was three months old when Biles she and her boyfriend Stacey Ervin Jr. became his owners, and the same day on which Biles made Lilo debut on her social media, she made the first post on the dog's own account.
By then, the profile was called "Lilo the Frenchie," and in the first 24 hours after its creation, it got more than 20000 followers.
Nowadays, renamed "The Biles Frenchies" since Rambo's arrival, the account has close to 40 thousand followers, and we wouldn't be surprised if its popularity keeps growing.
Rambo made its first appearance on the profile on May 17, when Biles posted a picture of her two dogs in her kitchen, which she captioned:
"Mom… seriously, a brother??? Well, I love him."
As weeks have gone by, it seems that Rambo and Lilo are getting along pretty well, and we have seen them enjoying naps together in subsequent photos.
WALKING LILO AS THERAPY
During the strange times of the COVID-19 outbreak, Biles has not only reminded us how comforting the company of our pets can be while social distancing, but also has stressed out how good it has been for her peace of mind to take Lilo for a walk.
"My life is centered around gymnastics and without that, and the amount of exercise I'm used to, I'm focused on relaxing the mind, relaxing the body," Biles shared early in May 2020.
Her recommendation for anybody feeling anxious at home: "anything besides doing nothing," as Biles wrote at the end of her caption, vowing for all of us to #emergestronger from these difficult times.
Please fill in your e-mail so we can share with you our top stories!