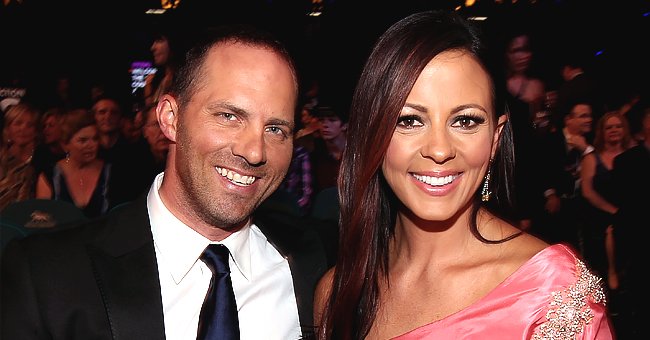 Getty Images
Sara Evans' Relationship with Jay Barker, Her Husband of 12 Years Who Was a Football Player

Sara Evans has a thriving and solid relationship with her husband, Jay Barker. For 12 years, their affection for each other has remained the same.
The couple is proof that a second chance at love is worthy of a lifelong commitment. The country music star and the former Alabama football athlete have been married since 2008, as reported by Wide Open Country.
Before they met, Evans and Barker faced a painful divorce from their previous partners. A similar heartache brought the couple together — and with the help from a minister.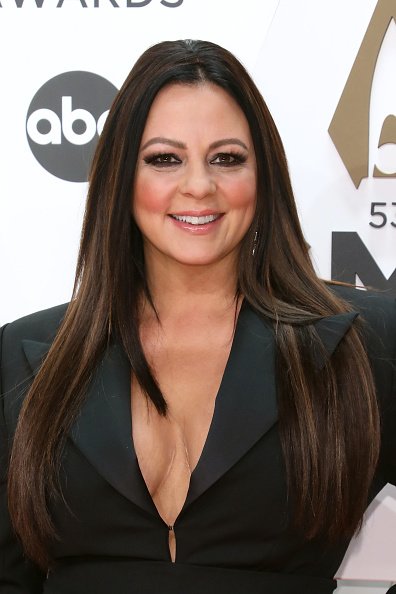 Sara Evans at Bridgestone Arena on November 13, 2019 in Nashville, Tennessee. | Photo: Getty Images
EACH OTHER'S SUPPORT SYSTEM
Evans met Barker, a sports radio show host, through minister Joe Beam in 2007. Beam wanted them to be each other's support system after their respective divorces, as reported by PEOPLE.
Before they met, Beam made the couple promise that he will officiate their future wedding. Evans said that Beam had somewhat turned to be their personal matchmaker. Evans said:
"I think God told Joe to get us together."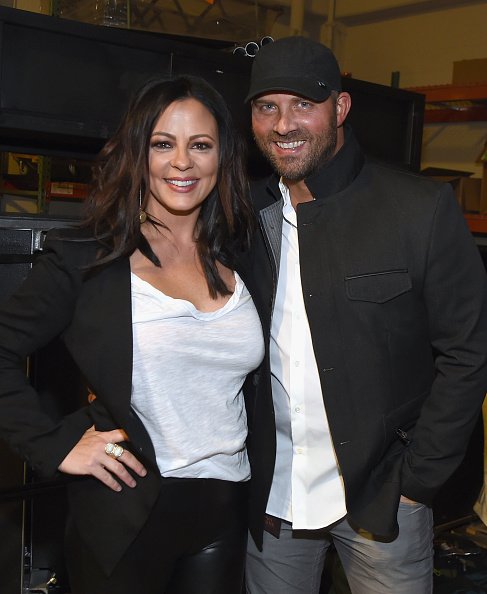 Sara Evans and Jay Barker at the Grand Ole Opry House on October 29, 2017 in Nashville, Tennessee. | Photo: Getty Images
DATING AND ENGAGEMENT
When Evan's messy divorce battle was finalized in September 2007, he began dating Barker. The two continued their romance until Thanksgiving, as reported by PEOPLE.
Evans shares three children with ex Craig Schelske. On the other hand, Barker has four children from his previous marriage.
The couple tied the knot in an outdoor wedding ceremony in June 2008.
OUTDOOR WEDDING
The couple quickly grew comfortable with each other. They bonded well with each other's children from previous marriages. In 2008, Evan became engaged to the former quarterback athlete.
The couple tied the knot in an outdoor wedding ceremony in June 2008. Their wedding venue was in Tennessee, near Evans's home.
Their seven children were the only guests during the couple's intimate union. As promised, Beam officiated their wedding.
The ceremony was made more special by a serenade from Evans's close friend, Marcus Hummon. The Nashville songwriter performed "God Bless the Broken Road," a meaningful song picked by the couple for the special occasion.
The black-and-white affair had accented hints of yellow roses and sophisticated decor. They shared a country-style cuisine during the celebration.
The couple were determined to leave the past behind and bask in each other's love. Evans is thankful that Barker came into her life.
"It was hard for me to believe he was real and that he loves me the way he loves me," Evans said. "I thank God many times a day for bringing me Jay."
Clearly, the football athlete has brought Evans so much joy. Speaking of football, it's also a sport loved by many, including Chrissy Teigen.
The model previously expressed her love for football, uploading a throwback photo of herself playing the sport with a joke in the caption.
Please fill in your e-mail so we can share with you our top stories!