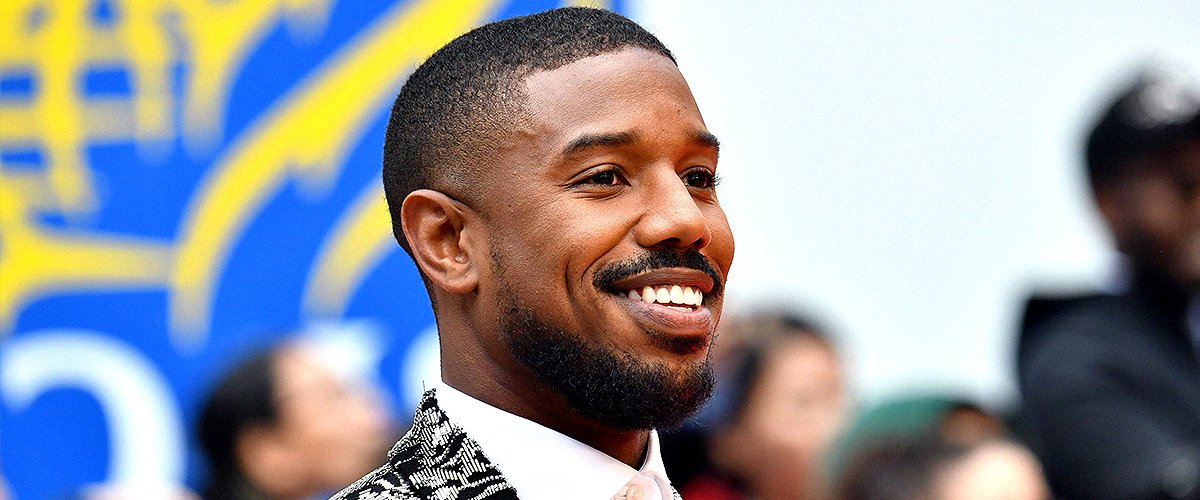 Getty Images
Michael B Jordan's Mom Donna Jordan Battles Lupus — inside Their Special Bond
The popular actor's mother has battled lupus for years, and he has always been there to support her, with the two becoming committed advocates to raise awareness about this condition.
33-year-old actor Michael B. Jordan, best known for his performances in hit films like "Creed" and "Black Panther," has had a successful acting career from his teenage years, and his parents have accompanied him along the way.
Michael has a close bond with both his father and mother, Donna, something he has always been open about. Ever since Donna was diagnosed with lupus, the bond between her and her son has grown stronger, and they have become a team in the fight against this illness.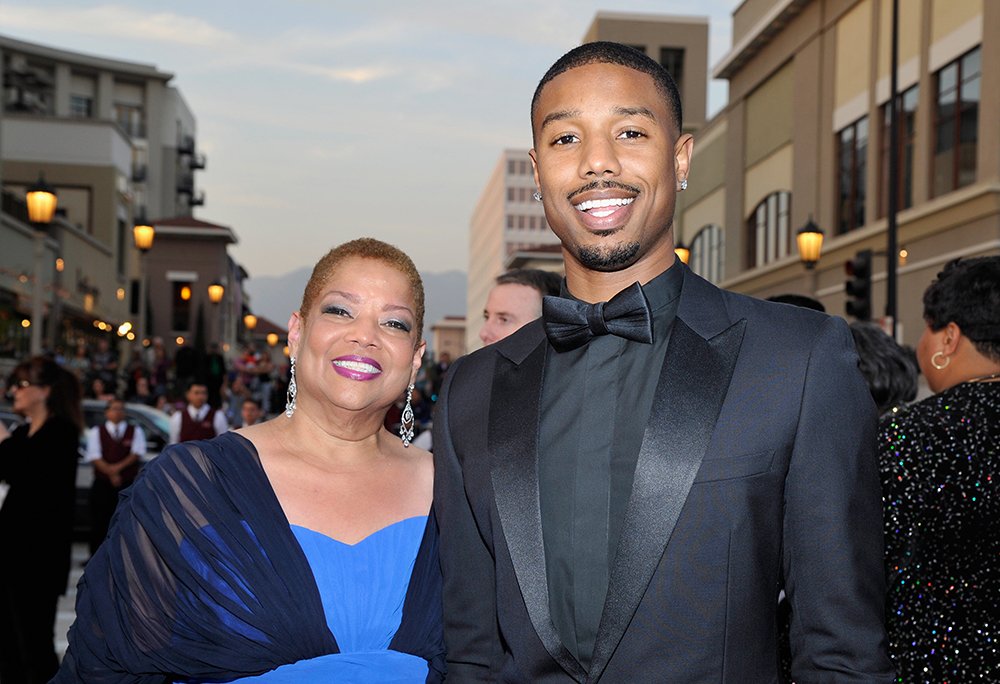 Michael B. Jordan and mother Donna Jordan attend the 45th NAACP Image Awards presented by TV One at Pasadena Civic Auditorium on February 22, 2014 in Pasadena, California. I Image: Getty Images.
LUPUS LA
In 2017, Michael became an ambassador for Lupus LA and attended his inaugural fundraiser in September of that year. He was accompanied by his mother, who suffers from the chronic autoimmune disease lupus, and during the event, both Donna and Michael were honored.
On behalf of Mayor Eric Garcetti, who couldn't be present at the event, the city of Los Angeles presented mother and son with a special proclamation citing their charity work and outspokenness about the disease.
During Michael's first annual Lupus LA charity event, the actor told Hollywood Reporter that the event was not the traditional fundraiser. Instead, it was one where he made sure adults and children could have fun while the work is done.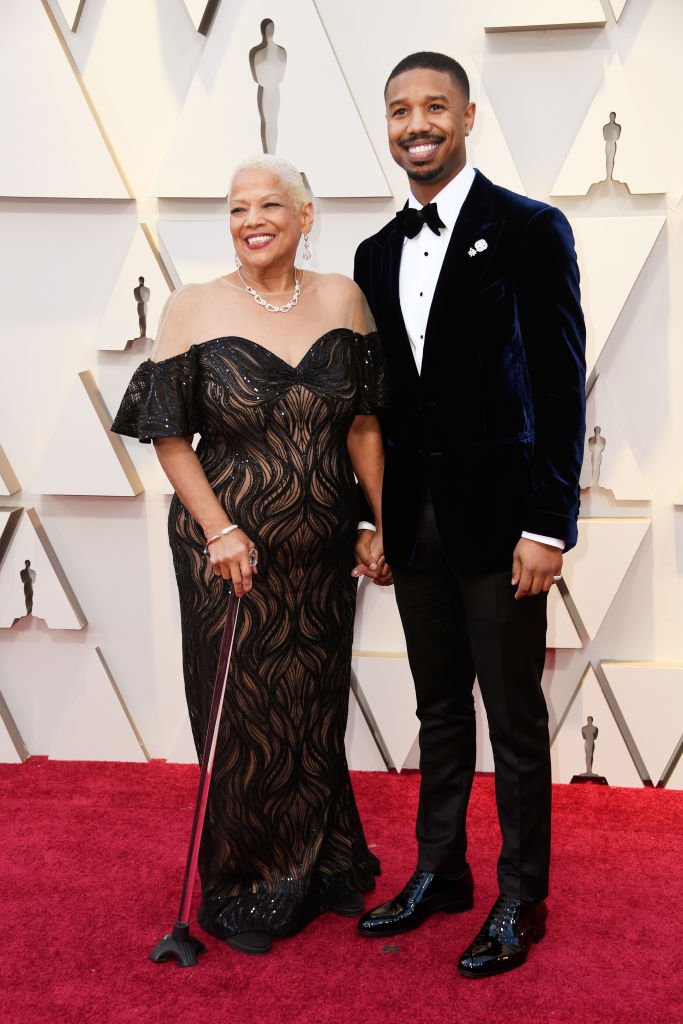 Donna Jordan and Michael B. Jordan attend the 91st Annual Academy Awards at Hollywood and Highland on February 24, 2019 in Hollywood, California. I Image: Getty Images.
That same evening, Donna shared her thoughts with Hollywood Reporter on singer and actress Selena Gomez, revealing around that time that she had to undergo a kidney transplant because of lupus.
"I'm 60 years old. I feel for [Gomez], you know what I mean? It's not that it's any different that I'm older. It's just, she has her whole life ahead of her, and she has such a vibrant career and that sort of thing," Donna expressed.
Donna also used the opportunity to remind everyone that while lupus might appear invisible to those not suffering it, it is a difficult disease that seriously slows people down, and there is much awareness to be raised about this.
SHARING A HOME
In 2016, following the success of "Creed," in which Michael played the title role, he bought a mansion in the Sherman Oaks neighborhood of Los Angeles, California, and moved in with his parents and younger brother Khalid.
The move allowed Michael to be closer to his parents, who still play an essential role in his life. It also made it easier for him to take care of his mother as she battled the autoimmune disease.
Michael's father, who shares the actor's name, and Donna, were featured in a 2018 interview with Vanity Fair, where Michael reflected on how much life had changed for him and his immediate family thanks to his impressive rise in Hollywood.
Talking to Ellen DeGeneres in February 2018, Michael shared what he saw as the pros and cons of living with his parents after 30. He admitted that while home-cooked meals were a perk, things could get uncomfortable sometimes.
But late that year, after three years of having his parents as housemates, Michael moved to his apartment in downtown Los Angeles, leaving the Sherman Oaks home to his mother and father.
Michael finally moved out in January 2020, as he confirmed during another visit to "The Ellen DeGeneres Show," revealing that his new home was barely 20 minutes away from his parents.
It is clear that Michael cannot stand to be away from his mother and father for long, and as busy as his career has been in the last two decades, Michael told Jimmy Fallon that he missed his first Thanksgiving in a long time in 2019.
STAGE MOM
In the Vanity Fair interview, Donna was described as a "classic stage mom." After all, Michael's career was prompted by a suggestion made to her during a visit to the doctor: That 11-year-old Michael had potential as a model.
Convinced that modeling could help Michael fund his college education, Donna was glad to allow her son to try his luck as a child model. To her surprise, he not only became a professional but also went on to conquer the big screen.
First, Michael landed a small role in the "Cosby Show," which led to more important TV roles in series like "The Wire," and his breakthrough role in the film "Hardball" in 2001.
In 2019, Donna proudly joined Michael as his Academy Awards' date. That year, the superhero film "Black Panther" was nominated as Best Picture of the Year, but the award was finally given to "Green Book."
The mother and son made quite a stylish pair on the red carpet, with Donna wearing a black floor-length gown with a sheer overlay.
Please fill in your e-mail so we can share with you our top stories!