Paul McCartney's Younger Third Wife Nancy Shevell — inside Their Romantic Love Story
On October 9, 2011, The Beatles Paul McCartney married his third wife Nancy Shevell. At the time, the singer was 69 and Shevell was younger than him; aged 51.
McCartney, 78, and Shevell, 60, got married at London's Old Marylebone Town Hall with family and friends in attendance. It wasn't expected that the former Beatle would marry again after he had a bitter divorce from his second wife.
McCartney had to pay out an alleged $35 million to Heather Mills in their divorce. What Shevell has in common with the musician's first wife, Linda Eastman, is that she's also an American.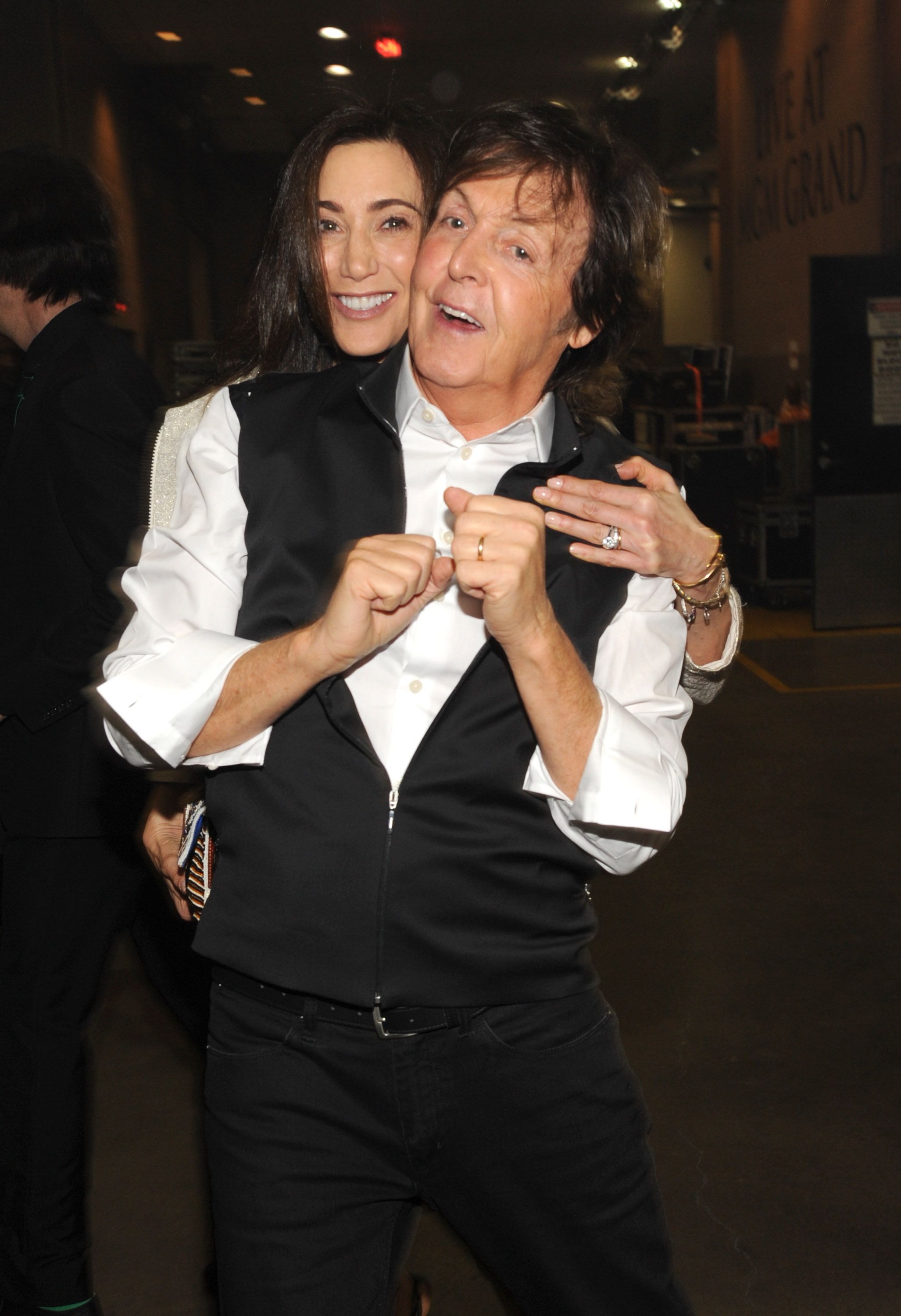 WHAT DOES SHEVELL DO
Her father is Mike Shevell the owner of a transportation conglomerate which is estimated to be worth nearly half of a billion dollars. In 2011, the businesswoman served as the company's vice president.
She was also a board member of the Metropolitan Transportation Authority. Shevell, like Eastman, has also battled breast cancer.
HOOKED UP BY BARBARA WALTERS
McCartney first met his current wife in the Hamptons on Long Island. Rumors state that Shevell's second cousin, Barbara Walters, thought McCartney and Shevell had a spark so she threw parties and made sure they both attended.  
At the time, she was married to a Nassau County lawyer and politician, Bruce Blakeman. The couple had a son together, Arlen.
WHEN DID THEY START DATING
McCartney and Shevell started seeing each other in the summer of 2007. It all began with the pair having low-key meetings a few months after he separated from Mills.
WHEN WAS NANCY BORN
At the time, Shevell was also separated from her husband and their divorce happened on December 9, 2008. The singer's wife was born on 20 November 1959, in New York City and raised in Edison, New Jersey.
WANTING TO SIGN A PRENUP
Before they got married, Shevell allegedly offered to sign a prenuptial agreement but McCartney refused knowing she wasn't after his money. Her net worth is estimated to be around $200 million.
SPENDING THEIR HONEYMOON
Their honeymoon was spent at Sir Mick Jagger's private Caribbean estate that overlooks L'Ansecoy Bay. The couple recently celebrated Independence Day in the Hamptons.
They were photographed while walking along the shore holding hands while wearing protective face masks.