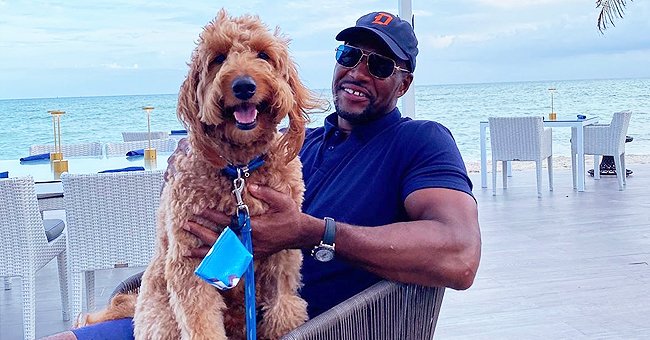 Instagram/michaelstrahan
Michael Strahan Celebrates His Dog Enzo's 4th Birthday – Check Out Their Cute Photos
Michael Strahan is definitely a dog lover and he does not hide it! The proud dog owner shared an adorable post featuring himself with his dog, Enzo as he celebrated its 4th birthday.
Former NFL player and on-screen personality, Michael Strahan is always showing off his animal on the gram. Fans of the TV host are aware that for him, a dog is really man's best friend.
In a newly shared snap, he showed off his hairy and vibrant looking dog who recently turned 4. The pair were having some outdoor fun in the photo.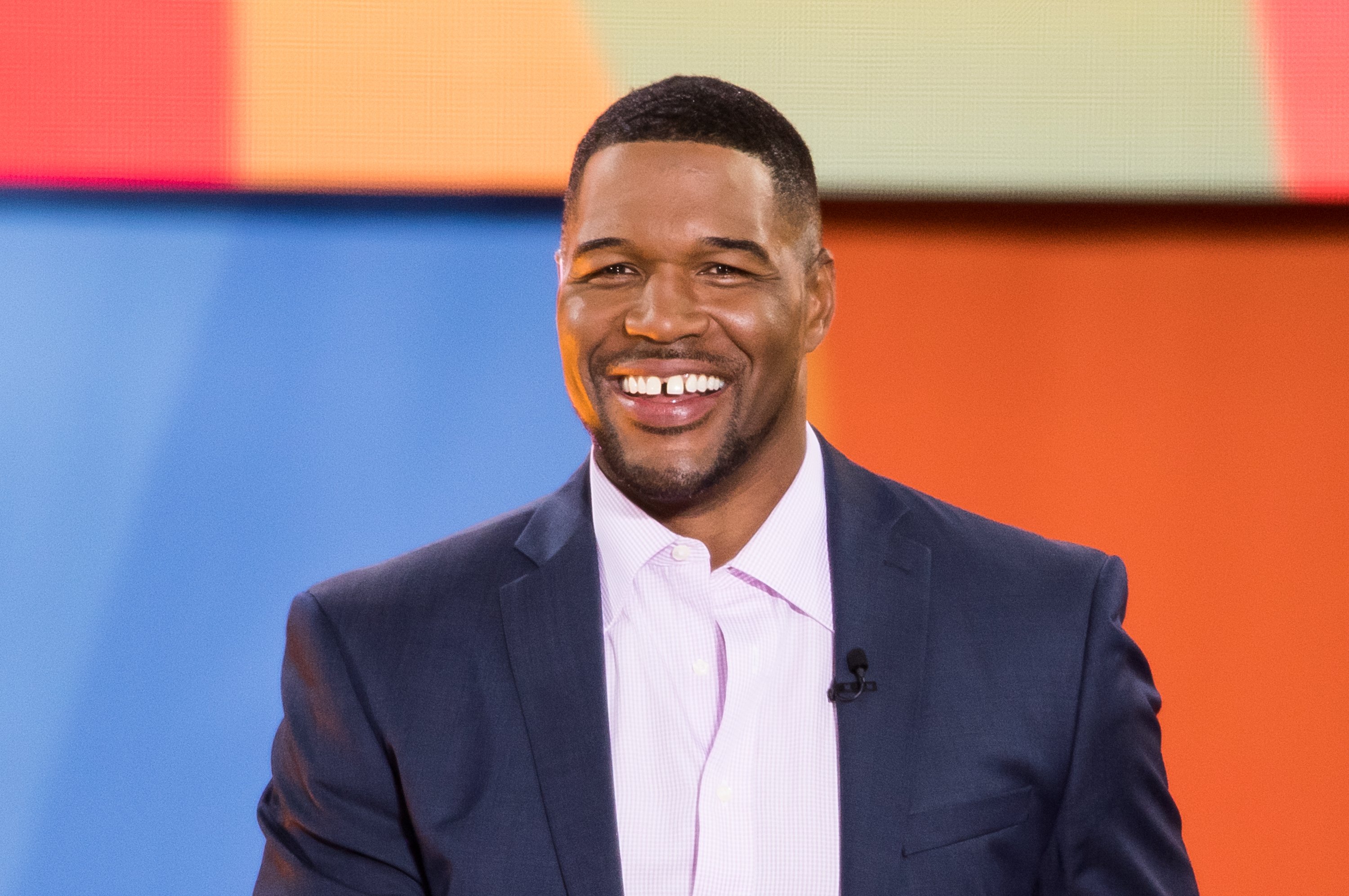 Michael Strahan attends ABC's "Good Morning America" at Rumsey Playfield, Central Park on July 6, 2018. | Photo: Getty Images
Though Enzo was not dressed, he had a blue dog collar attached to his neck. The dog twinned in the same color as the NFL star who opted for a blue short-sleeved shirt, face cap, and shorts.
The celebrant had his mouth open like he wanted to show off some excitement as his owner showered some love on him. Strahan wrote:
"Happy 4th Birthday to my boy Enzo! He still thinks he's a lap dog, and I'm not gonna[sic] break his heart to tell him he's not! Lol #enzo #birthday."
Fans of the TV personality were moved by the gesture and they joined him to celebrate Enzo. Strahan seems to have a number of titles for his charming animal, especially when it is time to flaunt him online.
Less than a month ago, he shared a video of an indoor routine with the pet. The clip showed Enzo working out with a gym ball at an in-house gym. The dog later engaged in a game of fetch with his owner after Strahan shot a golf ball in the confines of his home.
The "GMA" co-host is a father of four to son, Michael, and daughters, Tanita, Sophia and Isabella, who are products of his two marriages to Wanda Hutchins and Jean Muggli.
Under the caption, he called the 4-year-old his "best friend." The NFL star's BFF is not only skilled in the art of company or playing fetch but is also a one-of-a-kind creature. He has some epic modeling skills!
In July, his owner shared an image where the dog posed in the open on what looked like a grassy field. Enzo's model behavior was to sit pretty and look away from the camera. The on-screen star quipped:
"Enzo, the model!"
In no time, Instagram followers began to like and comment on the incredible animal. One person commented with a heart emoji after writing: "He's adorable."
While Strahan proves to love his dog unconditionally, he also has a big heart for other dogs. The former athlete teamed up with an organization known as "PETA" to help advocate for proper dog treatment and penalities on failure to do so.
As a football star, he achieved great success before his retirement. He later ventured into hosting television shows like "Live with Kelly and Michael," and "Good Morning America."
In terms of his personal life, the GMA co-host is a father of four to his son, Michael and daughters, Tanita, Sophia, and Isabella, who are products of his two marriages to Wanda Hutchins and Jean Muggli.
He later got engaged to Nicole Murphy but their relationship hit the rocks after a few years and they never had any child together.
In 2016, a young man named David Brown alleged that the former sportstar is his father. Though Brown refused a paternity test, he maintained that Strahan is his dad. This claim was denied by a representative of the father of four and the source advocated for a DNA.
Please fill in your e-mail so we can share with you our top stories!