'Grey's Anatomy' Alum Sara Ramirez Comes Out as Nonbinary
Sara Ramirez of "Grey's Anatomy" has come out as non-binary in an Instagram post debuting her new profile picture. Ramirez listed out the various expressions of herself in the caption. 
Sara Ramirez, who acted on "Grey's Anatomy" for 10 years, has revealed her non-binary status in a Friday Instagram post. The actor previously came out as bisexual in 2016. 
Ramirez, 44, shared a stunning selfie shot for the grand announcement. Many found inspiration from her coming out, expressing their support in the comments. The post is found below. 
Code red, #GreysAnatomy fans: Sara Ramirez isn't returning as Callie Torres next season. https://t.co/gLwaLh3j2B pic.twitter.com/YEpR6PVQiC

— E! News (@enews) May 20, 2016
NON-BINARY NEWS
In the photo, Ramirez wore a purple t-shirt. Her hair was styled in a coiffed mohawk with shaved sides. She wore her eyebrows thin and appeared to not have on any makeup. 
She accessorized with a triangular-shaped earring and smiled modestly for the camera. In the caption, she wrote: "New profile pic." She then presented a list, which read: 
"In me is the capacity to be. Girlish boy. Boyish girl. Boyish boy. Girlish girl. All. Neither. [Yellow, white, purple, and black heart emojis]."
Sara Ramirez Wants to Return to #GreysAnatomy https://t.co/c8vl01vfww pic.twitter.com/9dXvOW9CgE

— The Hollywood Reporter (@THR) September 26, 2018
In the profile description, Ramirez revealed she now goes by "she" or "they." Many who follow Ramirez knew her from her time on "Grey's Anatomy," where she played Dr. Callie Torres, a queer woman.
HER "GREY'S ANATOMY" CHARACTER
She was initially connected to the late character, George O'Malley. She then developed a relationship with a fellow surgeon, played by Brooke Smith. 
When Smith left the show, Ramirez's storyline delved into her struggles with her sexuality and how it affected her relationship with her parents. Later on, she married pediatric surgeon Dr. Arizona Robbins. 
However, the couple did not work out due to infidelity and an inability to make things work despite therapy. In May 2016, Ramirez departed from the ABC series.
BI-SEXUALITY AND MARRIAGE
The same year, Ramirez came out as bisexual following the Pulse nightclub shooting in Florida. She said she was moved to do so after the tragic events aimed at members of the LGBTQ community. 
Ramirez has been married to businessman Ryan DeBolt since June 4, 2012. After coming out as both bisexual and now, non-binary, Ramirez has said nothing to indicate the pair have split up. 
Elsewhere, many other "Grey's Anatomy" stars have moved on from the show and are involved in new projects. T. R. Knight played O'Malley, Ramirez's first love interest on the show.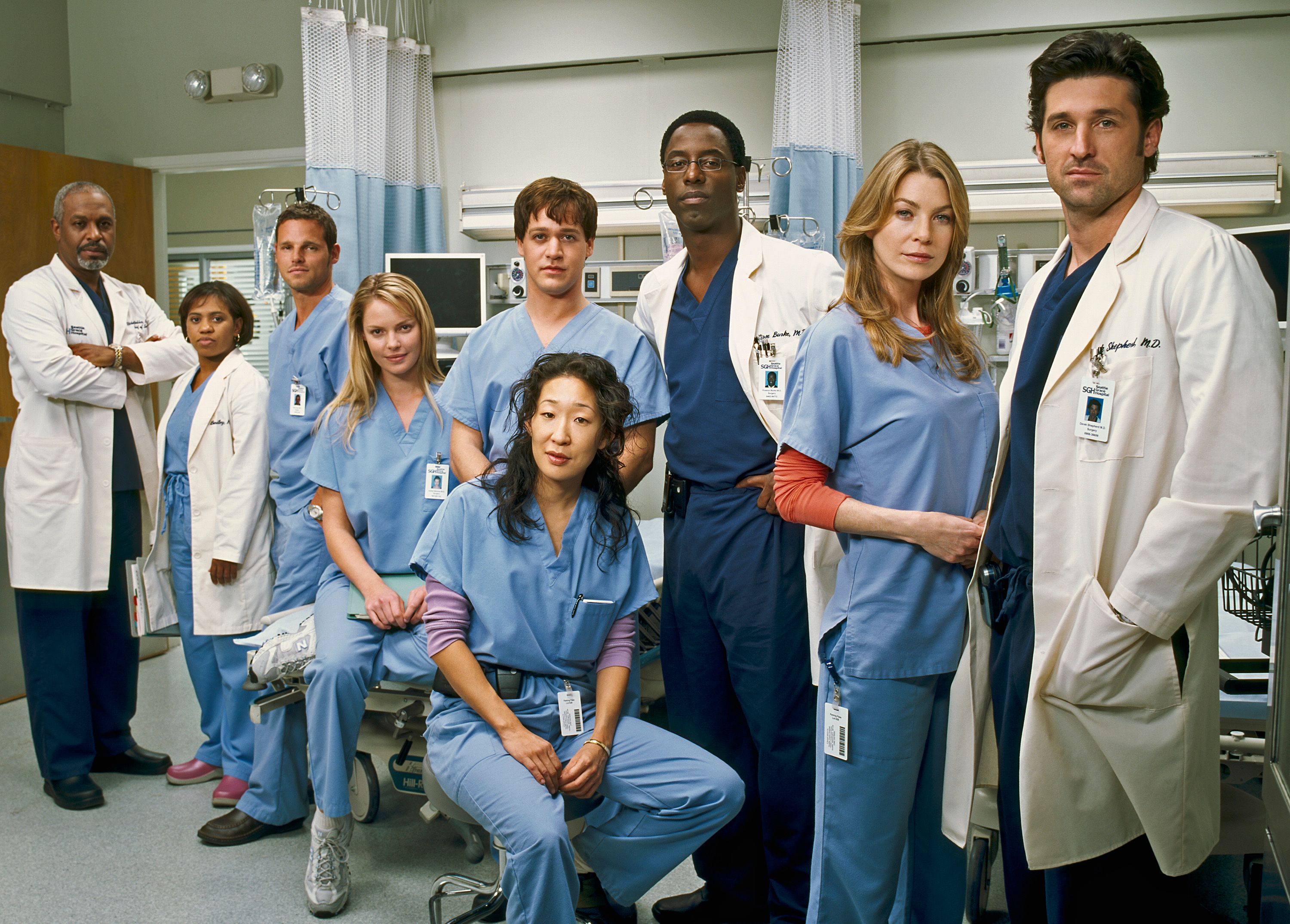 WHERE ARE THEY NOW
Since leaving the show in its fifth season, Knight appeared on "The Good Wife," "The Catch," and "The Bravest Knight," among others. He has plans to be in HBO Max's "The Flight Attendant." 
Sandra Oh, who played Dr. Cristina Yang, left the show after ten years. Her biggest role recently was on the acclaimed BBC series, "Killing Eve." She also starred in 2018's "She-Ra and the Princesses of Power." 
As Dr. Mark Sloan, Eric Dane would end up in a plane crash on "Grey's Anatomy." These days, he can be watched on HBO's "Euphoria," which also stars Zendaya and Storm Reid.