DWTS Contestants Johnny Weir and Britt Stewart Show off Their Impressive Dance Skills
Olympic figure skater Johnny Weir skid his way across the dance floor during the "Dancing With The Stars" premiere, and his performance was totally cha-cha. 
For the first time, Johnny Weir had to share the performance spotlight with a partner, and he did so in style with a debut alongside dancing pro Britt Stewart on the new season of "Dancing With The Stars."
The new season kicked off with a host of new celebrities including rapper Nelly and Carole Baskins, and Johnny Weir's impressive performance with the new competition pro, Britt Stewart, has him off to a strong start despite a so-so final score.
WHY WEIR JOINED 'DWTS'
The Olympic figure skater traded the ice rink for the dance floor in the hopes of spreading some joy. A resident of Greenville, Weir previously expressed his wish to make a positive contribution during this time of "stress and panic" amid the pandemic and said:
"If I can bring even a little bit of joy or laughter, or tears of happiness to people, for a few minutes every week? That's why I decided to do Dancing With the Stars."
HIS FIRST PERFORMANCE 
Weir wanted to entertain people, and he surely did with his debut dancing performance alongside Britt Stewart, the first black female dancing professional to join the team in the show's history. 
The pair took to the dance floor to dance the Cha Cha to The Pussycat Dolls song "Buttons," and their leggy displays and sharp moves got the attention of viewers and judges alike, even if they only received a score of 18 out of 30.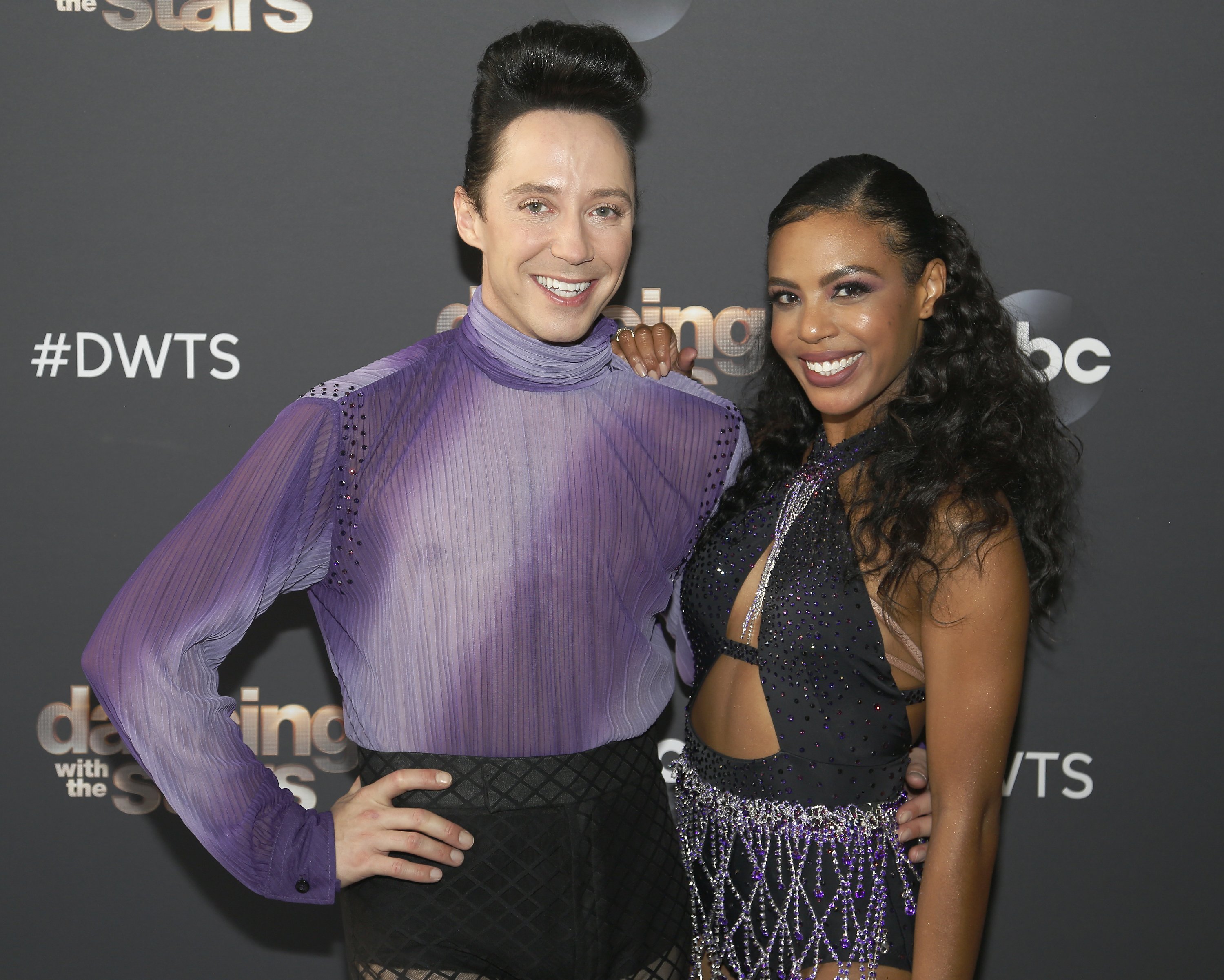 The judges praised his first attempt at Latin dancing, and he too admitted that it is a far cry from figure skating, noting that it felt different sharing the stage with a performing partner.
THE NEW PRO BRITT STEWART
Britt Stewart, who also teaches dance while working as a lead choreographer, is loving the new experience on "DWTS" and being partnered with Weir, who she said gives her "all the chills."
Weir got off to a strong start thanks to Stewart's expertise, and it's no surprise, as she's worked with the likes of Janet Jackson, Demi Lovato, Selena Gome, and Nick Jonas.
OTHER FIRSTS THIS SEASON
Apart from Britt Stewart as one of two new dancing pros on the television show, Tyra Banks also became its first solo host, replacing Tom Bergeron and Erin Andrews.
The hosting changes came as a shock since the pair has become synonymous with the celebrity dancing competition, appearing on the show together since 2014. However, Tom Bergeron came with the show since its first episode back in 2005.