Kim Kardashian's Youngest Son Psalm Gave the Sweetest Reaction When She Kissed Him Unexpectedly
Psalm West is Kim Kardashian and Kanye West's lastborn child. The 1-year-old is as cute as his other siblings. Recently, Psalm's mother decided to show him off on social media. 
Model and businesswoman Kim Kardashian shared a set of pictures of herself with her son, Psalm, on social media. Kim, wearing a grey-colored outfit, carried Psalm as the pair made faces at the camera. 
Psalm looked handsome wearing a black T-shirt. The one-year-old wore a gold bracelet to accessorize as he appeared to have been snacking on something.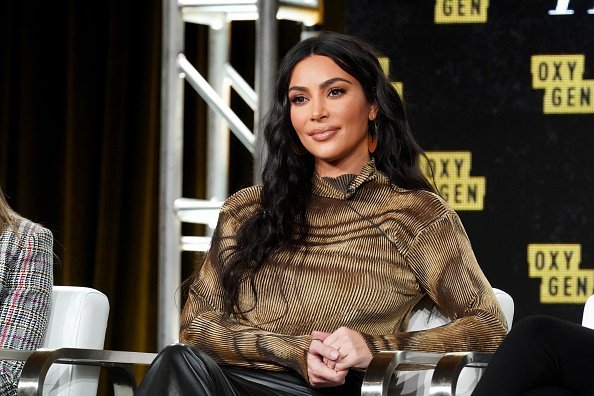 At some point, Psalm seemed distracted by something in the distance. While Kim walked with him, he merely looked away. 
However, his mother grabbed his attention with a smooch on his left cheek. The kiss was all he needed to return a sheepish smile while he blushed. 
The entire ordeal was an excessive display of cuteness from the one-year-old. Considering that fans don't see Psalm so much, it's pretty cool to watch him interact with his mother. 
The little boy definitely appears to have a unique fashion sense. As the pictures showed, his style was simple and sleek.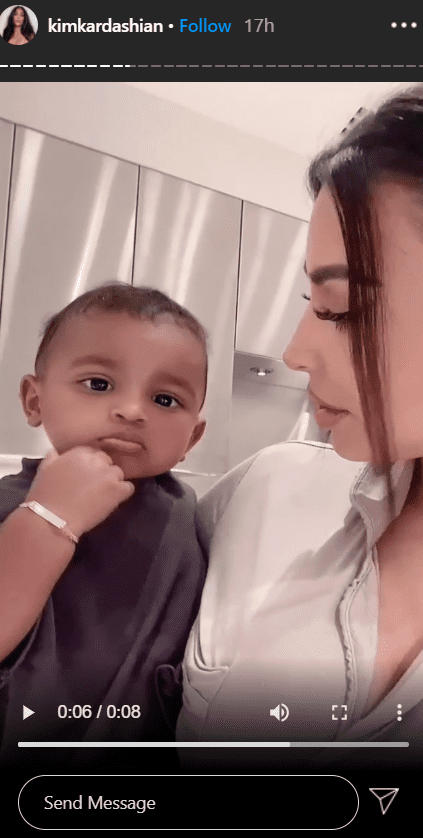 Of course, this isn't much of a surprise. His parents have made names for themselves in the fashion industry with different items from makeup kits to clothes and shoes. 
Kim has had several complications with pregnancy in the past after she birthed North and Saint.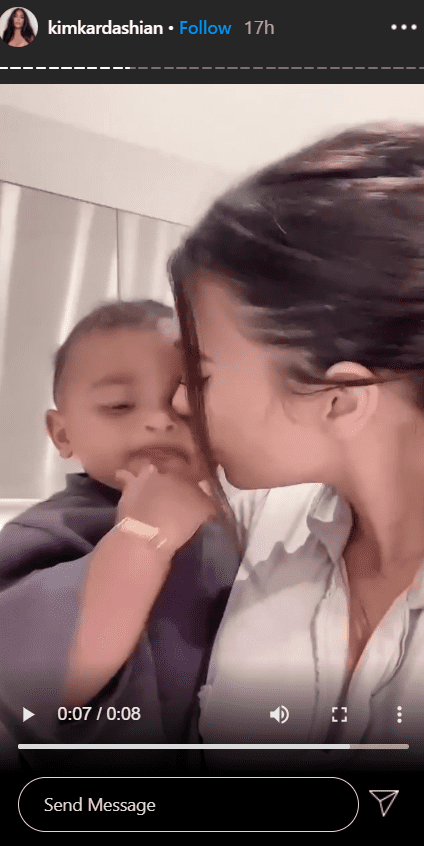 Psalm is the youngest child of Kim and her husband, rapper Kanye West. The one-year-old was born last year, joining the couple's three other children — North, Saint, and Chicago. 
Psalm is the second child that Kim and Kanye welcomed through a surrogate. Chicago, who was born in 2018, also came via surrogate.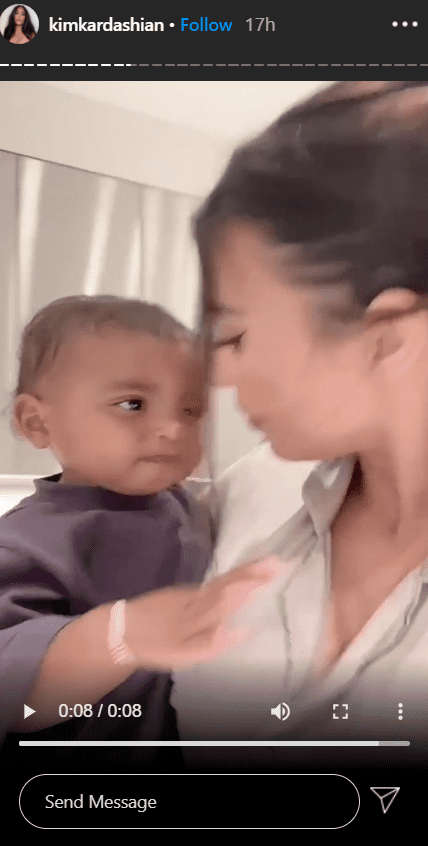 According to reports, Kim has had several complications with pregnancy in the past after she birthed North and Saint. She was reportedly told that she couldn't have any more children for the sake of her health so a surrogate was the best option. 
Ever since Psalm was born, fans have only seen a few pictures of the adorable boy. However, many believe that he looks significantly like Kim's father, the late Robert Kardashian Sr.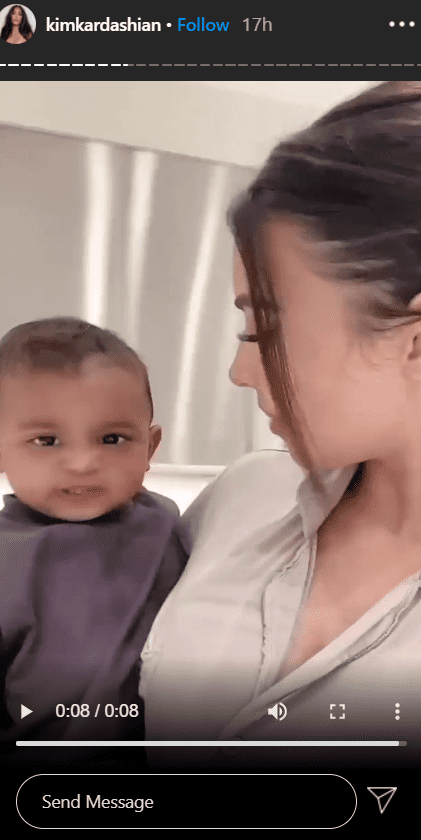 The little boy began walking in June per reports. Citing a social media post from Kim, the news source confirmed that he had taken his first steps.
Most of his siblings took steps around that same age as well so it's not much of a surprise. Since then, Kim has shared some pictures of the little boy on social media.