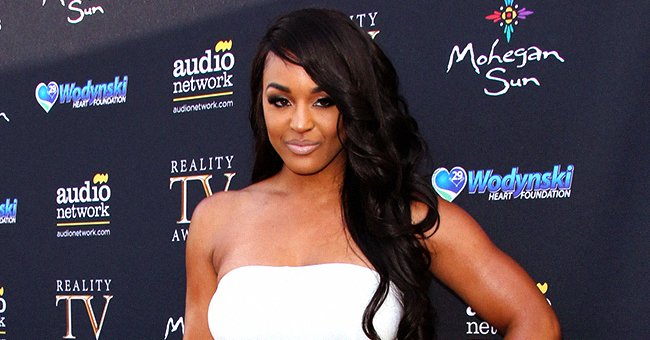 Getty Images
Former 'Basketball Wives' Star Brandi Maxiell Hospitalized for COVID-19 Complications
Former "Basketball Wives" star and beauty entrepreneur Brandi Maxiell was hospitalized after contracting the coronavirus disease (COVID-19), her sister, Jayde has confirmed.
After friends and families expressed their concerns about Brandi Maxiell's condition online, her sister, Jayde said she is asking for prayers as the 37-year-old TV star is currently battling the disease. She added:
"My sister has been diagnosed with a severe case of COVID-19 and was hospitalized Thursday night after having trouble breathing."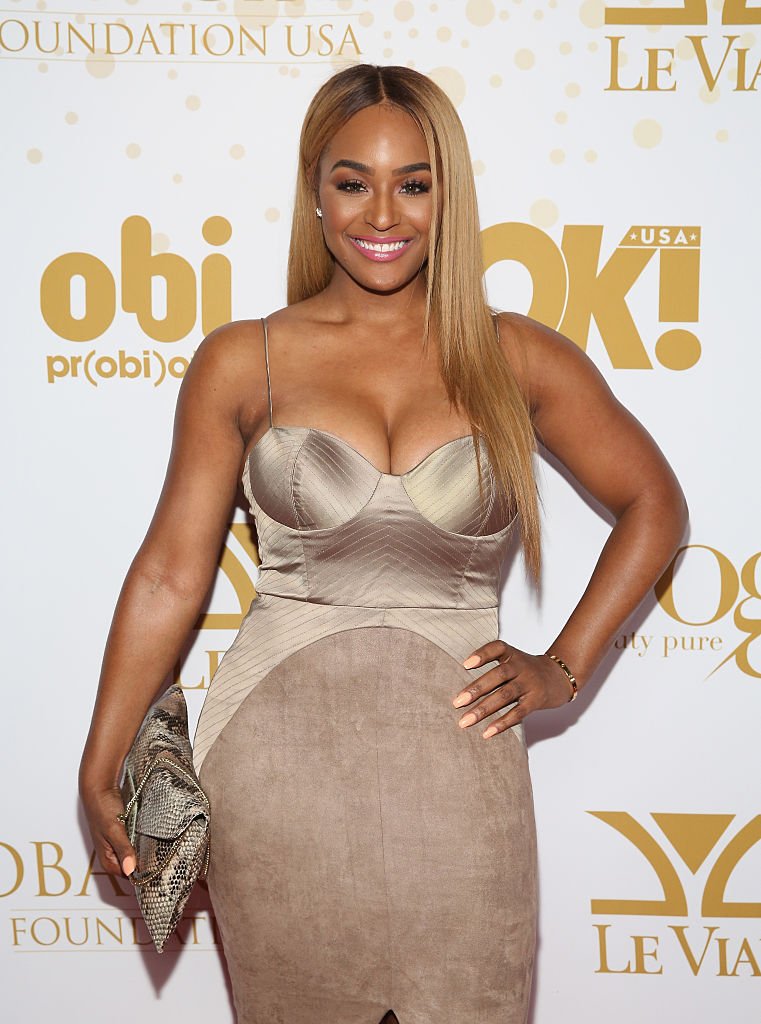 Former reality star and beauty mogul Brandi Maxiell attends OK! Magazine's 2016 Pre-Oscar Party in support of the Global Gift Foundation in California. | Photo: Getty Images
Following Jayde's call for prayers, DJ Duffy, a celebrity disc jockey and a former "Basketball Wives" reality star, also took to Instagram to share the same sentiments.
Alongside her caption, she posted a black-and-white photo of the Brandi Maxwell Cosmetics founder. Many of Duffy's Instagram followers wrote their prayers for Maxiell, hoping for her quick recovery from the deadly disease.
Jayde clarified that Maxiell's COVID-19 diagnosis is not related to her previous cancer diagnosis, contrary to earlier speculations from her fans.
Maxiell is not new to serious health problems. She was only 24 when she learned that she had ovarian cancer in 2007. She found out about the disease while planning her wedding with former NBA basketball star and longtime husband, Jason Maxiell.
The former reality star underwent chemotherapy for several months. In line with World Cancer Day in February 2019, she shared on Instagram a picture of herself along with her story.
Though their marriage is not perfect, Maxiell and Jason are always able to iron out their differences.
Her ordeal with ovarian cancer was the most difficult and challenging moment of her life. Maxiell said she felt all the symptoms of cancer including abdominal pain and weight gain.
Maxiell was initially misdiagnosed by her doctor during her first check-up and was provided with medicine for back pain. She also thought the doctor she met was being racist towards her.
After Maxiell and her husband tied to knot in 2009, she struggled with infertility issues because of her cancer. But despite failed fertility treatments, she managed to give birth to her "miracle" baby in 2011.
After surviving cancer, Maxiell seems to have kept her life and career busy. Though she left "Basketball Wives" in 2017, she remains one of the most popular reality stars in the entertainment industry.
Aside from the shows "Access Hollywood" and "The Arsenio Hall Show," Maxiell was also famous for being on the 2018 TV show "Iyanla: Fix My Life." She and her husband Jason were featured on the show.
Though their marriage is not perfect, Maxiell and Jason are always able to iron out their differences. As time passes, the pair's bond and commitment to each other seems to keep getting stronger.
Similar to Maxiell's battle with COVID-19, Prince Albert of Monaco's daughter, Jazmin Grimaldi, had recently spoken about her ordeal with coronavirus complications. She earlier went through a severe case of the contagious disease.
On August 19, Grimaldi shared on Instagram a photo of herself wearing a facemask while flexing her right arm. She said that she was able to survive the dreaded disease and was on her "road to recovery."
Please fill in your e-mail so we can share with you our top stories!