'Malcolm in the Middle' Star Frankie Muniz & Wife Paige Price Are Expecting Their First Child
"Malcolm in the Middle" star Frankie Muniz and his wife Paige Price announced news of their "real-life miracle." Expecting their first child, the couple shared the happy development with fans in a YouTube video.
In a video Frankie Muniz and his wife Paige Price posted on Saturday, the couple excitedly announced that Price is already 15 weeks along with their first child.
The couple's baby announcement follows on the heels of four and a half years of incredible experiences, including their wedding day, which Frankie previously highlighted as the best day of his life.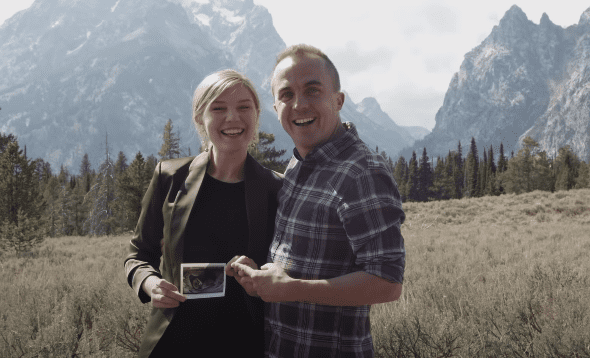 THEY BEAT THE ODDS
Price and Muniz previously decided they wanted to start a family, but news of her pregnancy left them in a state of disbelief since they were told that their chances weren't "that great." Nonetheless, the couple beat the odds and couldn't be happier, as Muniz said:
"While we still believe it's the little moments in between the big ones that make you feel happiest, nothing quite compares to hearing your little one's heartbeat."
WHEN IS THEIR BABY DUE?
While Price and Muniz have traveled the world together and shared many incredible once-in-a-lifetime experiences, nothing prepared them for the first time they heard their baby's heartbeat while looking at the sonogram image, as Muniz added:
"We felt like we were living and experiencing a real-life miracle for the first time. The second I heard that heartbeat, reality set in."
Their baby is due in March next year, and Muniz is already contemplating future career choices and a name for their bundle of joy.
MUNIZ AND PRICE
The couple tied the knot exactly four years after they met in February, but not before first eloping in October last year. By then, Price and Muniz had already been engaged since November 2018.
Certain of their love for each other, Price later shared a beautiful picture taken at their wedding, and called Muniz the "favorite" part of days, while he felt like it was the best day of his life.
PARTNERS ON VARIOUS LEVELS
During an interview with PEOPLE after their wedding on February 21, Frankie Muniz said that the day turned out perfectly, that everything felt true to who they are as a couple.
The quiet ceremony took place in Phoenix, Arizona, and apart from being partners in love, they are also partners in business, and own a small specialty shop called "Outrageous Olive Oil & Vinegars."