Take a Peek inside Dr Oz and His Wife Lisa's Stunning New Jersey Mansion
Dr. Oz and his wife Lisa are the proud residents of an extremely gorgeous New Jersey home with views both inside and out. The tv host has shared a few peeks of his mansion via social media. 
Dr. Mehmet Oz is not just a medical professional; he's also a lover of beautiful homes. His own house, located in Cliffside Park, New Jersey, is nothing short of stunning, as seen on his social media. 
Mehmet, 60, built the home with wife Lisa nearly 20 years ago. Since then, they have not needed to upgrade with a move to anywhere else. Posts revealing the stunning property are found below.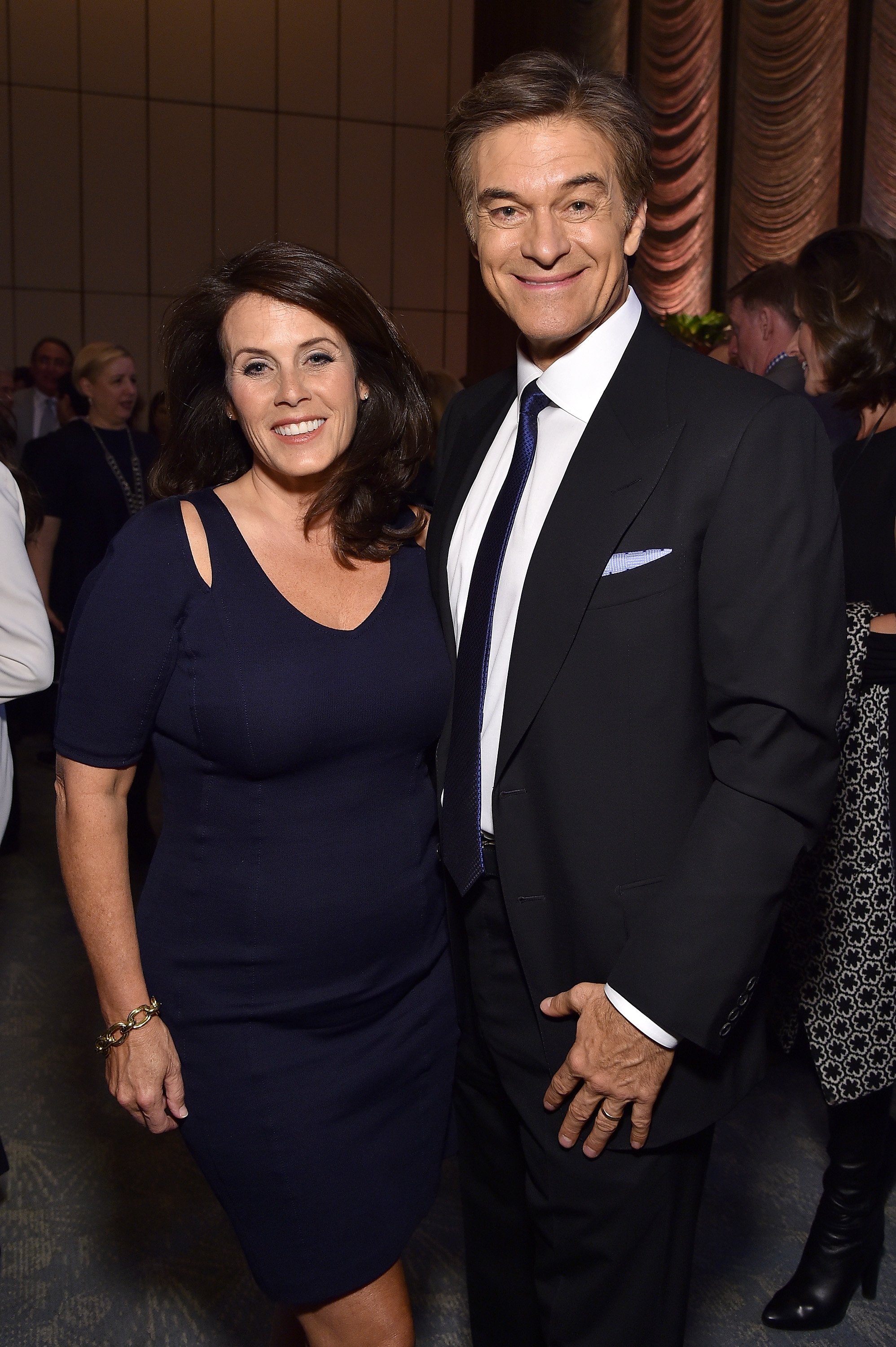 ABOUT THE MANSION
According to Closer Weekly, Mehmet and Lisa tore down an existing home on their land and started fresh to build a dream home for themselves and their kids, Zoe, Arabella, Oliver, and Daphne. 
The sprawling mansion features six bedrooms, eight bathrooms, a private gym, an indoor theater, a gaming room, and a basketball court. The family enjoys incredibly tall ceilings within their Mediterranean style house. 
Mehmet was reportedly inspired to choose a location with a view thanks to his roots. Back home, his family enjoys looking over the Bosphorus Sea. His view is the famous Hudson River. 
KITCHEN, BEDROOM AND HALL
In a June post, Mehmet teased his cat with a mask. Behind him, we see part of his kitchen as well as an enclosed, lit staircase heading upstairs. One can observe large windows in the kitchen area. 
In another post, Mehmet advertises his sleep system bed by lying down on it. The bed features a grayish-green headboard with matching curtains and a light pink wall. 
An August clip shows Mehmet and his son showcasing what the doctor calls "the power of the finger." Brown tiles cover the floor, and we see some glass doors in the background. 
PERKS AND MORE OF THE KITCHEN 
A hilarious clip from the same month shows some of Mehmet's hobbies. He has a grand piano, a gorgeous pool, a minimalist bed in one of his other bedrooms, and enough space for yoga in a well-lit blue room. 
For Mehmet, there is no shortage of kitchen wares. A post about hiccups sees him standing in front of a huge cabinet that houses several plates, bowls, cups, and glasses.
THE STUDY AND DINING AREA
Mehmet, an author, is also quite studious. A promotional post sees him standing suited up in front of a large bookshelf filled with material. The piece stands next to unique gold curtains. 
There is no lack of fun in the Oz household. In a July post, Mehmet and Oliver do the "egg smash challenge" as they sit in the kitchen at a wooden table. Behind them is a slew of more cabinetry. 
HOW LISA HELPED HIS SUCCESS
Mehmet did not come into his vast wealth all by himself, of course. Wife Lisa was instrumental. The bestselling author helped build Mehmet's brand by putting her own career on the backseat. 
Eventually, she invested more energy into herself and now has a successful podcast called "Road to Somewhere." While Mehmet and his wife are thriving, another family member is not as lucky. 
MEHMET'S MOTHER HAS COVID-19
Mehmet's mother, Suna, who has Alzheimer's disease, was diagnosed with COVID-19 this month. It was especially challenging for Mehmet, who could not support her physically. 
The "Dr. Oz" host could not explain how his mother had contracted the illness but gave an assurance that Suna was taking the required medications she needed to get through her current battle.