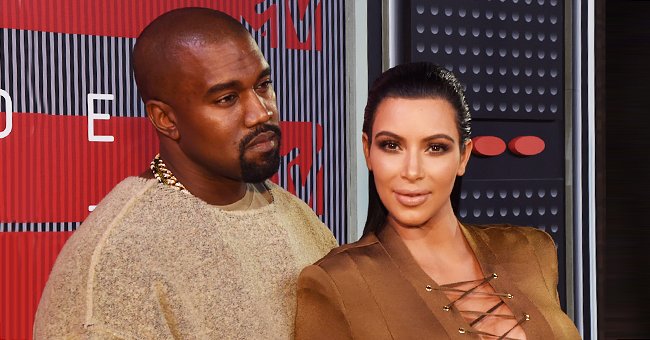 Getty Images
Kim Kardashian Photographed in Her Underwear by Husband Kanye West for an Artistic Photo Shoot
Kim Kardashian recently shared gorgeous pictures of her photoshoot taken by her husband, Kanye West, amidst rumors of a shaky relationship.
Fans of American superstar, Kanye West have expressed concerns in his relationship with his wife Kim Kardashian, following recent outbursts by the singer on social media.
Kanye had previously called out his wife's family and made a series of allegations and comments that many perceived as a sign that all is not well with the famous couple.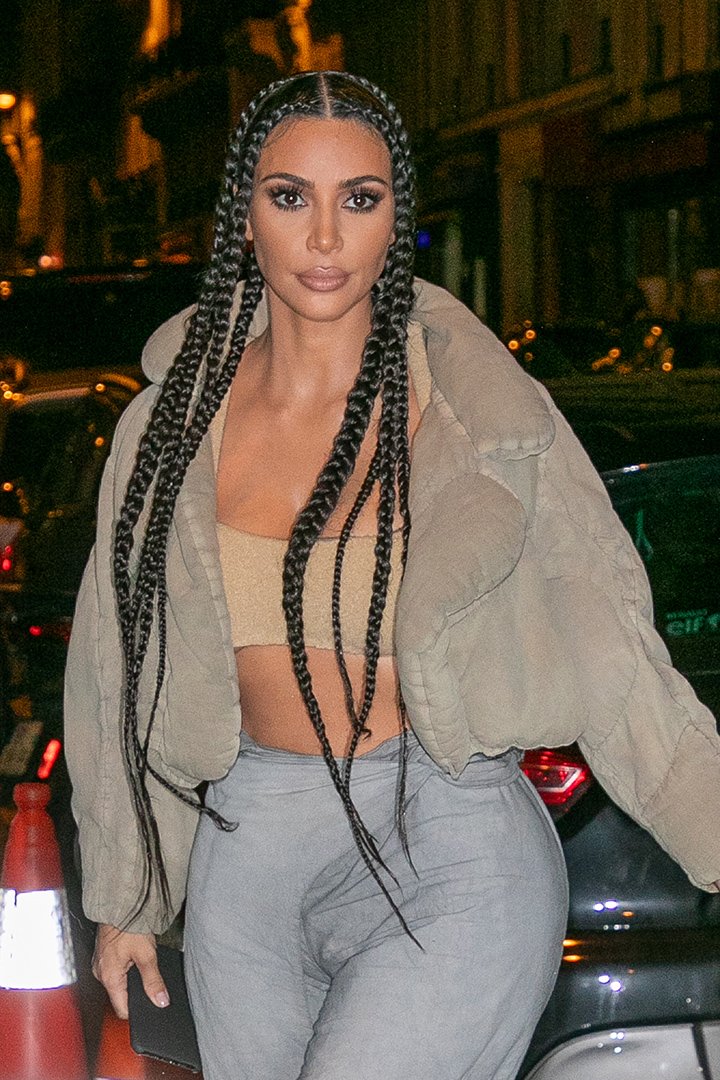 Kim Kardashian West is seen arriving at a restaurant on March 02, 2020 in Paris, France. I Image: Getty Images
The celebrity pair has dispelled such rumors of a split between them following their latest move in which Kanye West took pictures of Kim for her photoshoot.
According to reports, many A-listers depended on their partners to capture photos for magazines and ads during the height of the COVID-19 imposed lockdown.
Music mogul, Kanye West, took gorgeous artsy pictures of Kim Kardashian for the cover of AnOther magazine alongside French fashion icon Michèle Lamy, who was photographed by her designer husband, Rick Owens.
In the snaps, the makeup mogul is seen posing on a wooden bench in her Skims shapewear. The look is complete with a sleek, long ponytail and delicate Hunrod jewelry.
Despite the storms in recent times, the couple has been seen taking steps in ensuring their home stays together.
The photoshoot program, which was realized during the lockdown, was conceived and directed by Paul Kooiker. Kim and Lamy were photographed wearing each other's designs in a shoot guided by the photographer, Paul Kooiker.
The photograph bears contradictory images that flawlessly complement each other. Kim had her shoot in Wyoming while the famous Lamy had hers in Paris.
Kim and Lamy reportedly met seven years ago in Paris and have since maintained a good and supportive relationship. The pair have been described as iconic women with striking differences.
The news of the photoshoot will calm the nerves of fans. Not too long ago, Kim was said to have felt powerless during her husband's twitter rant. A period many described as turbulent for the couple.
During Kanye's bid for the presidency, the rapper took public his family affairs, a move that a close source of the couple said did not go down well with Kim.
Despite the storms in recent times, the couple has been seen taking steps in ensuring their home stays together amidst diverse reports of an impending divorce.
The pair were said to have had a date night in a bid to resolve their conflict and save their marriage. The "Keeping Up With The Kardashians" star posted pictures of the couple at an outdoor backyard wedding of a friend, as they attempted to get their groove back on.
Please fill in your e-mail so we can share with you our top stories!