LL Cool J's Daughter Nina-Symone Poses in a White Zip-up Shirt Revealing Her Sparkling Piercing
Nina-Symone Smith looked stunning in her recently posted photo that had fans flooding her comments section with fire emojis.
LL Cool J's daughter, Nina-Symone Smith, is slowly making a name for herself as a young artist and Instagram star, with nearly 60,000 followers. She recently graced her fans with a new post showing a part of her midsection.
The 20-year-old posed on the floor wearing black leather pants and a white long-sleeved top with a zipper that was open halfway. The comments section was instantly flooded with fire and heart-eyed emojis complimenting Nina.
The rising star is slowly following her father's footsteps as a musician and successfully released her first single, "Call Me" in 2019, along with the song's music video.
Nina made her music debut on Instagram after years of staying out of the spotlight. As opposed to her current public life on social media, she used to only appear on red carpet events with her parents or on family interviews.
The young singer's Instagram now boasts several solo photos in fashionable outfits, including two-piece swimwear shots and laid back clothing. In one of her posts, Nina rocked a cropped hot pink sweater that matched her Balenciaga handbag.
The couple first met in 1987 through LL's friend who was also Simone's cousin and dated for eight years before tying the knot in 1995.
Nina is one of the four children of LL Cool J and his wife, Simone Smith. The couple's three other kids are Najee Laurent Todd Eugene, Samaria Leah Wisdom, and Italia Anita Maria.
Last August, LL and Simone celebrated their 25th wedding anniversary amid the ongoing coronavirus pandemic. Although they could not have a grand celebration, the couple still spent the special day together.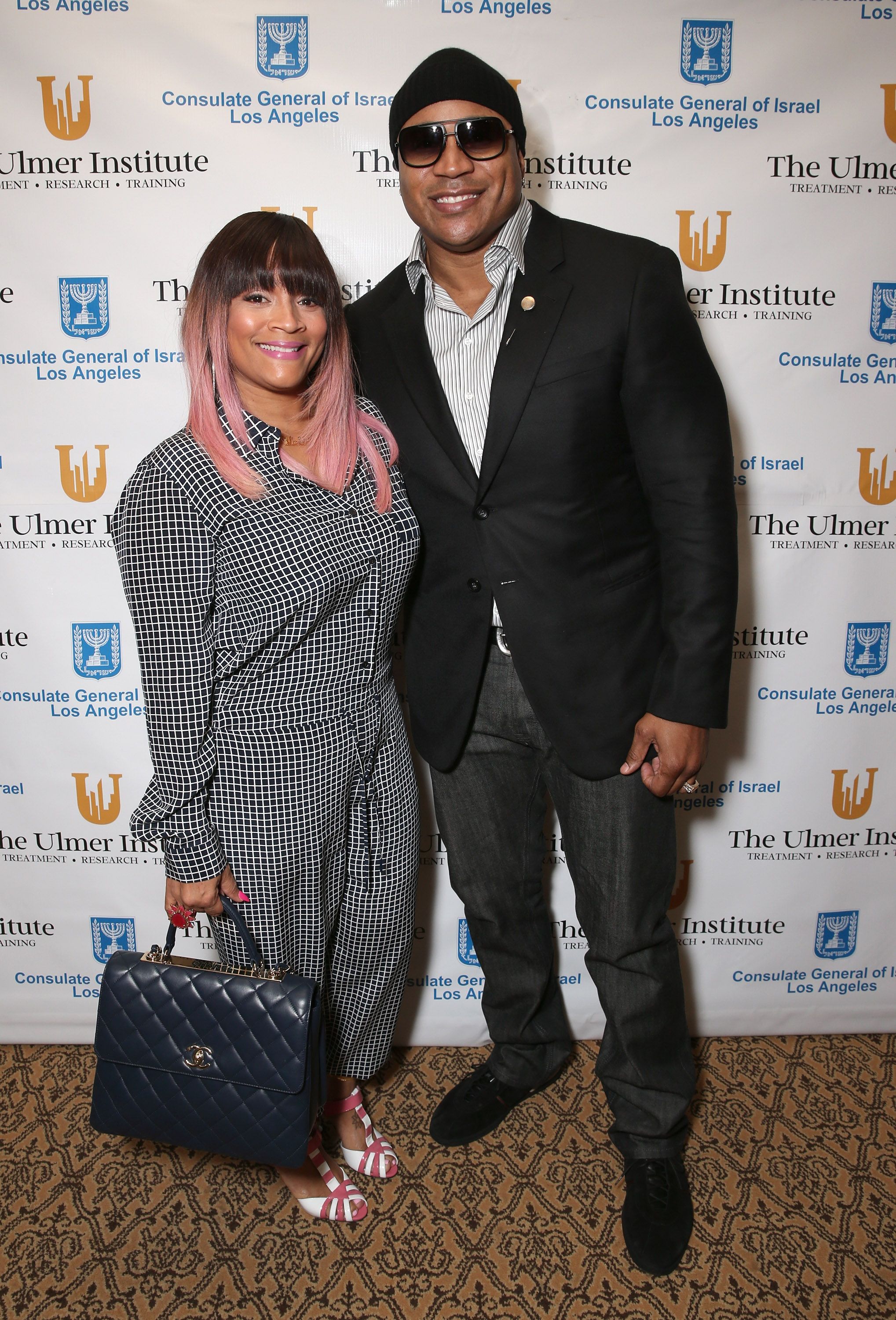 With the help of a few others, the pair had a romantic dining experience at home. Simone posted a glimpse of their outdoor balcony set up which included many candles and flowers.
"Covid had us celebrating romantically at home with the help and talent of some really special people," the rapper's wife shared alongside delicious dishes that were served.
The couple first met in 1987 through LL's friend who was also Simone's cousin and dated for eight years before tying the knot in 1995. There have been many challenges along the way which only made them stronger as a couple.
In 2004, Simone was diagnosed with bone cancer which showed how much her husband was willing to sacrifice. He took care of her until she slowly got better, all while taking care of their kids. Luckily, Simone is better and the two are happily in each other's arms.