Watch Ozzy Osbourne's Loving Message to His Wife Sharon as He Wishes Her a Happy Birthday
Singer and songwriter Ozzy Osbourne paid tribute to his darling wife, Sharon Osbourne, on her birthday when he made an appearance on "The Talk."
Ozzy Osbourne made a surprise appearance on "The Talk" on Friday to wish his beloved wife of 38 years a happy birthday. The cast of the popular television daily talk show was celebrating their co-host's 68th birthday when her husband showed up on the show to shower love on his wife.
When asked what he wanted to say to his wife on her birthday, Ozzy wished Sharon would have the best day of her life, adding that he could not wait to see her.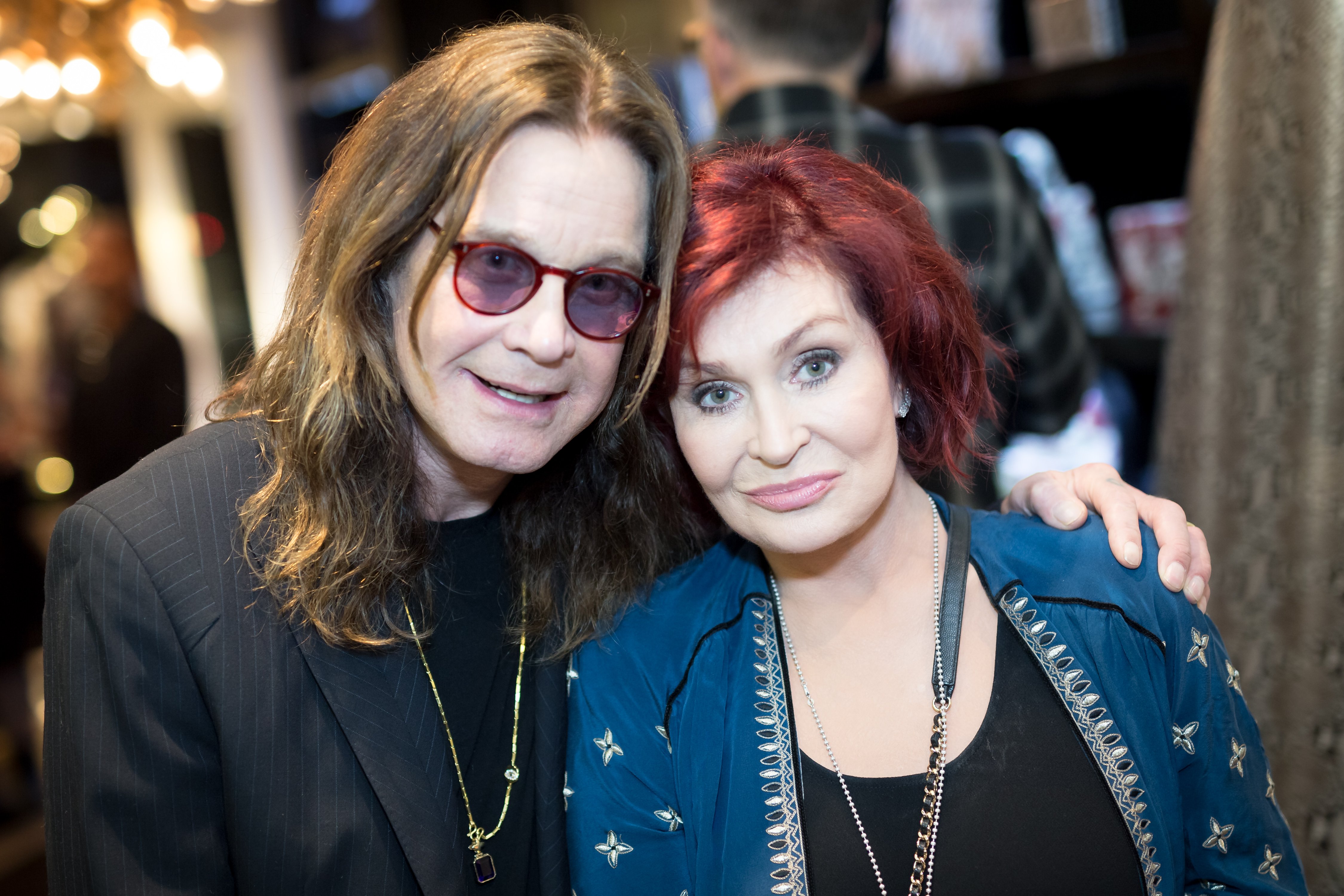 Ozzy went on to tease that he and Sharon should go to bed on the night and just sleep, joking that his wife was at it all the time, almost killing him during the pandemic and that he wanted to go back to resting properly.
The statement caused laughter amongst all the co-hosts, with Sharon asking her beloved husband to stop being naughty, pleading with her co-hosts to stop winding Ozzy up. 
Ozzy went on to say that his wife was not scared to speak her mind when it was necessary or when it was not required, causing more laughter from everyone. He also said anyone who upset Sharon was in for some trouble as he had come to know.
Though Jack gave no further details about the project, Ozzy said it would focus on his and Sharon's relationship.
When Sharon was asked who the better gift-giver was between her and Ozzy, her husband replied, showing the beautiful wristwatch his wife bought for him to mark their wedding anniversary.
However, Sharon said Ozzy was the best gift-giver for giving her their three kids, whom she loved so much. When asked if he had one last thing to say before leaving the show, Ozzy told Sharon:
"Have the best day ever, darling. I love you, and I can't wait to see you. God bless you, darling."
The cute love on display between the couple is a testament to their amazing relationship, which has seen them remain rocking and rolling for 38 years.
Despite facing several relationships during their marriage, Ozzy and Sharon have stayed together through thick and thin, loving each other every day and being the best parents to their kids, Kelly, Aimee, and Jack.
Fans will soon get to see a closer insight into the couple's special bond after their son, Jack, revealed to Rolling Stone in August that a biopic focusing on his parents was in active development. 
Though Jack gave no further details about the project, Ozzy said it would focus on his and Sharon's relationship, detailing how they met, fell in love, and married. Ozzy also described Sharon as his other half.
Sharon also said she wanted people to relate with her and Ozzy's story, saying it showed that no matter what people threw at a person, they could rise up and start all over again. The couple's fans will hope the biopic is a success so as to learn one or two lessons from their story.