DWTS Host Tyra Banks Rocks a Chic Look Posing on a Sofa as She Works from Home
Modeling icon and "Dancing With the Stars," show host Tyra Banks gave fans a glimpse at her life behind the scenes with a snap of her relaxing in comfy clothes while working from her home.
When she's not on the stage hosting "Dancing With the Stars," fans might catch Tyra Banks lounging on a comfy couch while working from home. The show host recently gave a glimpse of her work-from-home look on Twitter:
"I'm so grateful to be able to build @smizecream while working from home with my son."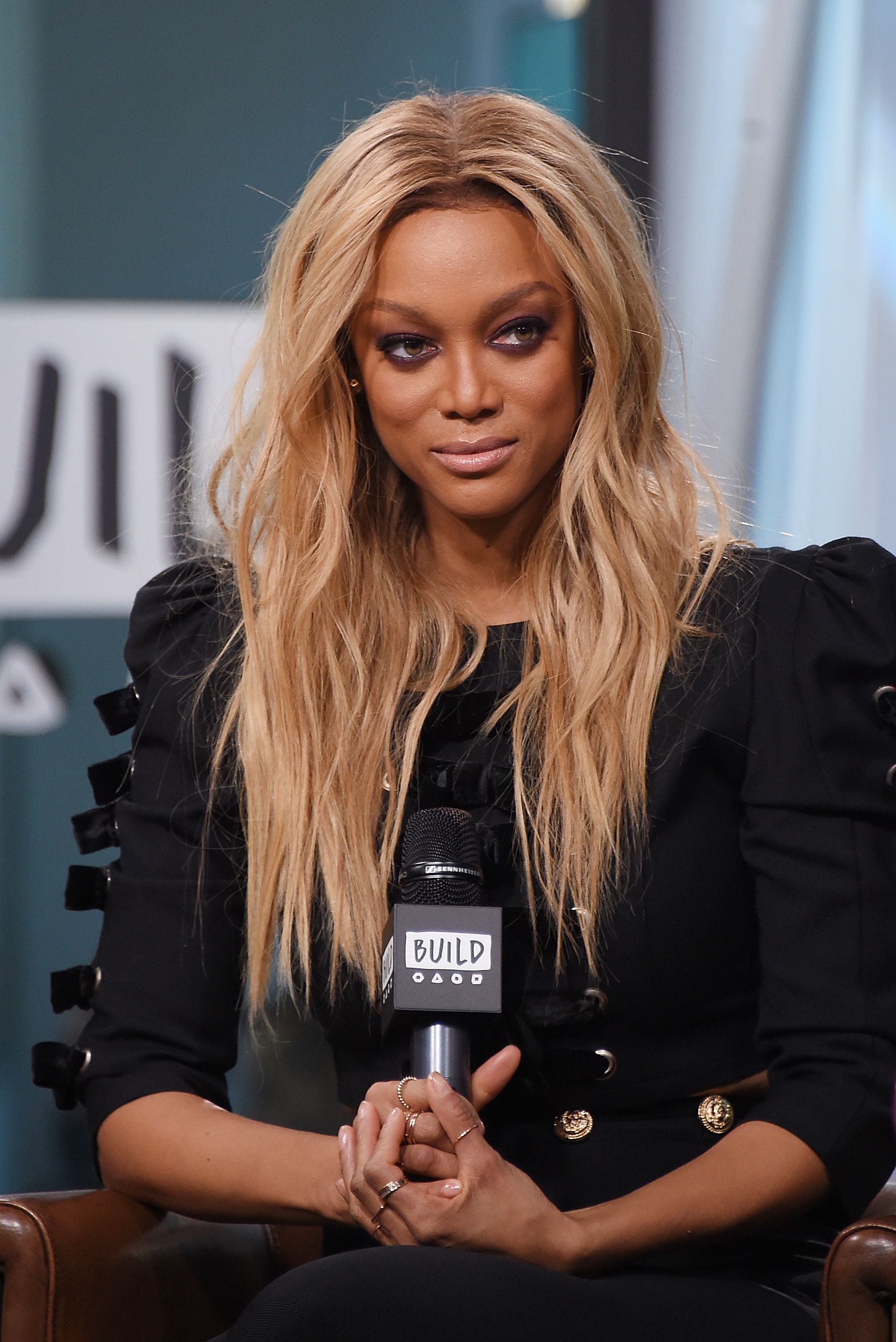 Banks continued, revealing that she poured her heart and soul into creating the perfect ice cream. She joked that there was so much love put into the ice cream that she could literally taste it. The modeling icon concluded by expressing how much she could not wait to have everyone else enjoy a taste of her delicious ice cream. 
For the photo that accompanied her tweet, Banks opted for a casual, laid-back mustard yellow tank top and camouflage cargo pants look as she sat comfortably in a sofa in her beautiful home.  
Her followers engaged her tweet with likes and comments, noting how fabulous she looked. Banks' tweet about her upcoming ice cream venture, Smize ice cream, was not the first time that she talked to her fans about it, and some shared her excitement and anticipation.
4-year-old York was the best part about working at home.
Early in October, the show host took to her Instagram to promote awareness for the anticipated venture with a stunning photo of herself enjoying the frozen goodness. She accompanied the promotional picture with a caption that read:
 "I founded @smizecream ice cream out of the pure desire to bring happiness to the world, as well as tap into my own obsession… which is ice cream!!?"
The caption also revealed how grateful she was for being able to create jobs in Los Angeles for the people working with her to make the business a success. She urged her fans to follow her journey to making her dream a reality.
For that post, Banks chose another chic yet comfy outfit. She wore a fitted plain white tank top with a pair of sheer-detailed leggings and a pair of mustard yellow sneakers.
In her hands was a bowl of ice cream and a spoon to scoop the yummy goodness. As for working at home with her 4-year-old son, the proud mom exclusively told People all about his role as her motivation to keep working hard.
The American model told the news outlet that 4-year-old York was the best part about working at home, and knowing that he was there made everything worth it. 
Whether she's lounging at home with her sweet little boy or serving looks on "Dancing With the Stars," Banks' fans can be certain that the effortlessly beautiful Tyra Banks always looks chic and elegant.