WWE Superstar Roman Reigns Admits That It Would Remarkable to Wrestle Dwayne 'The Rock' Johnson
The current WWE Universal champion was happy to hear that the "Jumanji" star can picture the two facing each other on the ring if Johnson makes a comeback to WrestleMania, as their fans dream.
48-year-old former wrestler and actor Dwayne Johnson, best known by his ring name "The Rock" has been partially retired from professional wrestling for a while now, although he continues to make sporadic appearances at the WWE.
Recently, Johnson shared that he was often asked about who he would like to face if he was to once again compete at WrestleMania, telling ESPN that he would choose his "cousin," 35-year-old wrestler and actor Roman Reigns.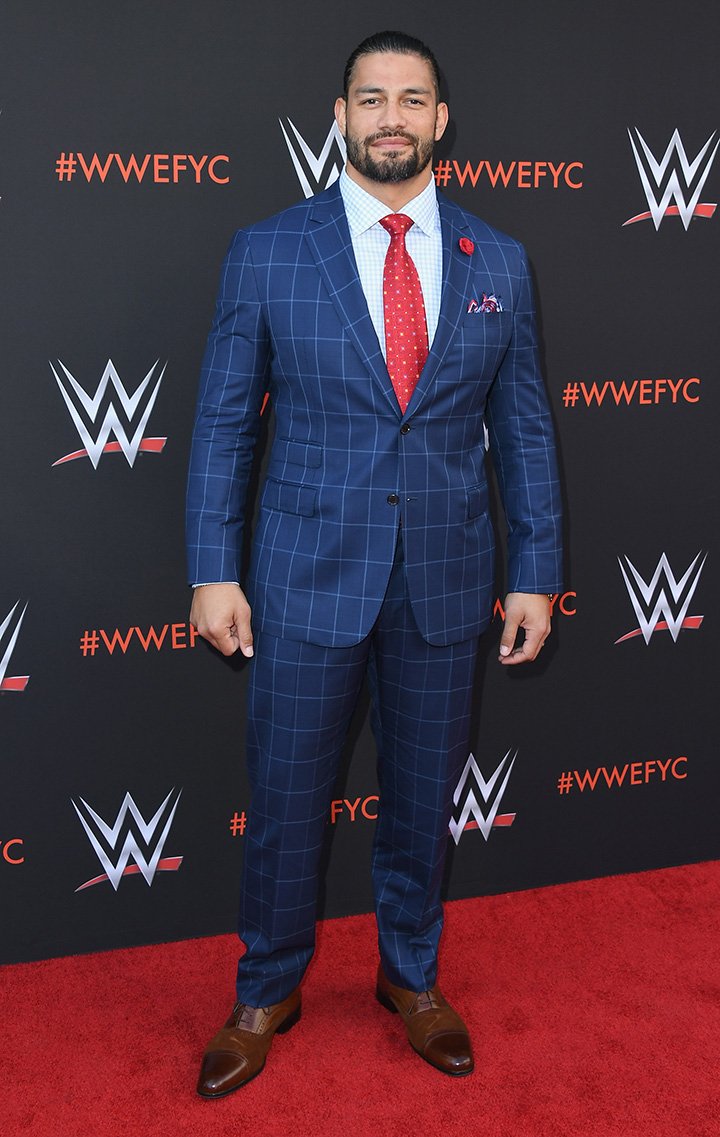 "It feels like the one that would make sense [to face] was Roman," Johnson admitted in audio revealed by ESPN, which was played to Reigns in a WWE segment on the sports news outlet to find out what the latter thinks of this.
"The truth is, I would be honored, not only to share the ring with Roman, and to go back in the WWE, but of course I would be honored to have him raise his hand in that one," Johnson added.
Reigns is currently the WWE Universal Champion, but he is set to defend his title against Braun Strowman on the season premiere of SmackDown.
Upon hearing the quote above, a proud Reigns reacted by saying how amazing that hypothetical fight would be, claiming that it would be the dream of any wrestling superstar to face someone of Johnson's status and fame.
In addition to this, Reigns opened up about how sharing the ring with Johnson would be especially meaningful for him because of the family tradition that links them together.  
NOT ACTUALLY RELATED
Even though Reigns and Johnson refer to each other as cousins, they are not actually related, but both of their families have been historically linked to wrestling and the two wrestlers have been close for years.
Sharing a Samoan heritage, Reigns and Johnson recently shared the screen as co-stars on the "Fast and Furious" spinoff "Hobbs and Shaw," playing brothers, marking Reigns' return to filming after his leukemia went into remission.
But back to wrestling, the last time when Reigns and Johnson were together on the ring was in the Royal Rumble PPV in 2015, but on that occasion they weren't opponents but part of the same tame (winning) team.
DEFENDING HIS TITLE
Reigns is currently the WWE Universal Champion, but he is set to defend his title against Braun Strowman on the season premiere of SmackDown, and on the previously cited interview with ESPN's First Take, he shared his thoughts on his challenger. 
Having already beaten Strowman to get the title in the first place, Reigns doesn't consider that Strowman "deserves the opportunity" to challenge the Universal Champion title again, but in the name of competition, he agreed to get in the ring with him one more time.
Reigns appeared to be very confident about the upcoming match, claiming that he is "on a different level" and that he is ready to show Strowman why do they call him "The Tribal Chief" and to settle this dispute for good.