'Claws' Star Niecy Nash's Daughter Dia Stuns in Blue Bikini — Fans Say She Looks like Her Mom
Veteran Hollywood star Niecy Nash's beautiful daughter Dia amazed her fans after posting a steaming photo where she flaunted a glamorous blue bikini. She looks heavenly! 
20-year-old Dia Nash looked like a spitting image of her mother in a series of photos shared by Niecy Nash on her social media. The snapshots revealed her gorgeous daughter posing in blue swimwear for Lila Nikole Swimwear and "Fienfh" magazine.
One of the images saw Dia posing sensuously with her hands placed on her face as she stared at the camera. Besides the stunning blue bikini, the young star also flaunted a beautiful floral tiara on her head.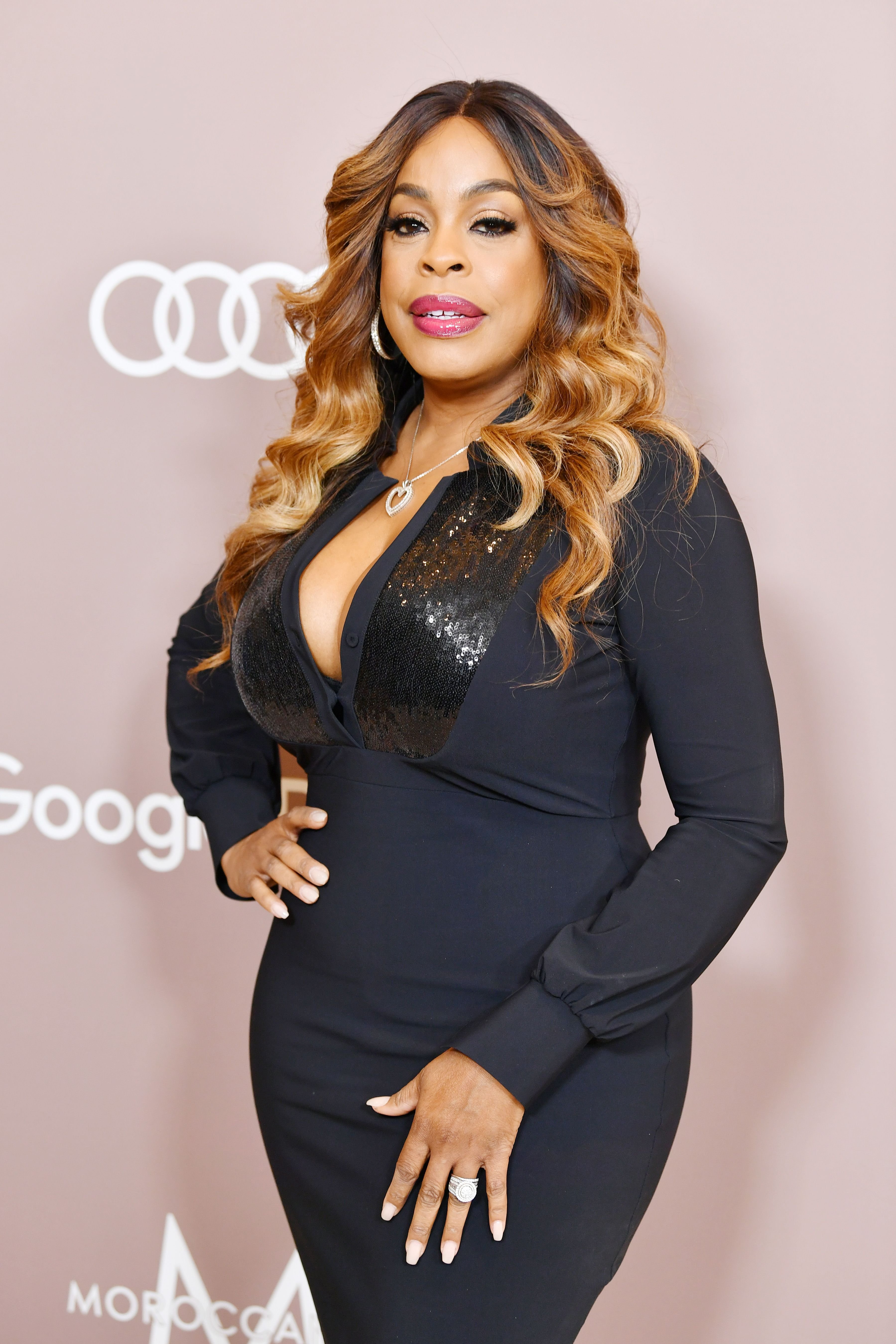 In another photo, the young actress is seen posing by the poolside donning a bikini that matched well with the color of the water behind her. The serene ambiance of the photoshoot was further accentuated by Dia's radiant looks.
Adding the hashtag, "think she's grown," the proud mother further expressed in the caption to the Instagram post that she believed her daughter had stepped into adulthood. "Come [through Dia!" she exclaimed. 
A MIRROR IMAGE OF HER MOTHER
After Niecy posted the photos on her Instagram, fans were quick to remind her of the fact that her daughter looked like her exact twin. They gushed about how she stole her famous mother's whole face. 
Similarly, other fans compared Dia's beauty with that of Niecy's. Some of the fans stated that she looked "beautiful just like you," leaving little to no doubt that the young model is a mirror image of her famous mother.
She also stated that she had set a rule for her children to visit her every week.
DIA'S JOURNEY
As a young actress, Dia has made notable appearances in 2003's "Reno 911" and "Niecy Nash's Wedding Bash," which came out in 2011. One of her most recent appearances came in 2017's "Claws" where she played a teen nail salon owner, Desna.
A few years ago, in 2017, Dia also graduated from high school with honors. Besides being ranked as most improved, she also served as the dance guard captain. Niecy also marked the proud moment with a social media post praising her daughter.
A MOTHER'S LOVE
As a doting mother, Niecy previously revealed her key to staying connected with her children who have grown up and have left the home. The actress suggested that it is all about making a concerted effort to find time for each other.
Niecy explained that she went to movies with her son whenever there was a new movie coming out. Similarly, she found time to bond with her daughter after school events. She also stated that she had set a rule for her children to visit her every week.
NIECY'S REMARKABLE JOURNEY
The "Never Have I Ever" star recently made headlines after she came out, announcing her marriage to singer Jessica Betts. Her decision to go public about her orientation came about a year after she filed for divorce against her second husband, Jay Tucker.
In an interview, Niecy explained that she was becoming herself and getting out of the cocoon. She further credited her transformation to therapy which helped her escape from her childhood trauma and focus on the things that went unnoticed in her life.