Prince Harry Marks Remembrance Day in LA after Palace Refuses to Lay Wreaths on His Behalf
It's no secret that Prince Harry and Meghan Markle have stepped back as senior members of the British Royal Family for a while. However, even from a different country, they continue to observe some traditions, and Remembrance Day was one of them.
According to a tweet from over the weekend, Prince Harry and Meghan Markle visited a cemetery in their Los Angeles area to mark Remembrance Day.
Pictures showed the beautiful couple at the Los Angeles National Cemetery as they commemorated Remembrance Day in the United Kingdom.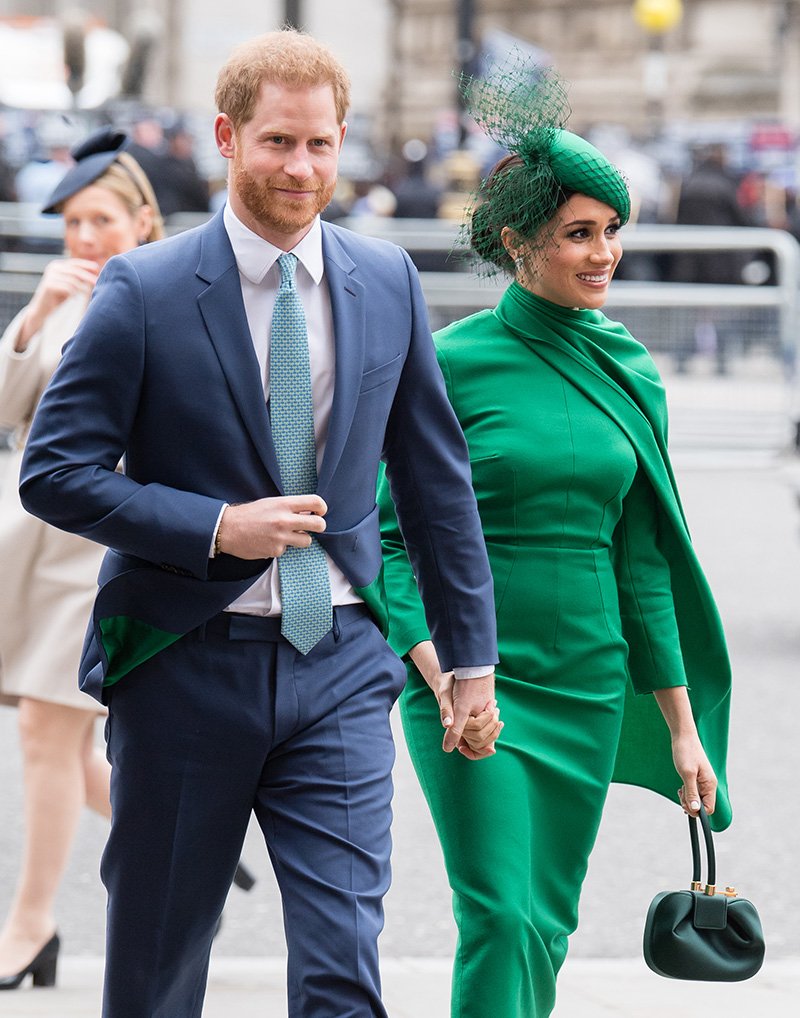 The occasion is a pretty big deal in the U.K as it marks a celebration of those who died in the line of duty during the First World War.
Dressed in a navy blue suit, Prince Harry placed a wreath and laid flowers at the graves of two Commonwealth soldiers at the Los Angeles cemetery. Meghan, on the other hand, looked beautiful in a black gown with matching heels.
As the tweet showed, the pair had picked the flowers from their garden. When the Prince was done placing the flowers, the couple stood in front of the graves as they marked a moment of silence in honor of the soldiers.
Courtiers rejected the Prince's request because he no longer represented the family.
It wasn't quite the same as being in the presence of other Royal Family members. However, the event was still sober and powerful.
Over in the U.K., the other Royal Family members also attended a ceremony for Remembrance Day. Per reports, Queen Elizabeth had led the commemoration.
The official Remembrance Day commemoration was held at the Cenotaph in London's Whitehall. The Queen was joined by Prince Charles, Prince William, and Prime Minister Boris Johnson.
While the event sees thousands of people normally, things were scaled down this year due to the novel coronavirus pandemic.  
It is also great that Prince Harry and Meghan Markle could celebrate the event from across the pond. Per reports, the couple had requested to have a wreath laid down as the Remembrance Day event in London.
However, the Royal Family turned down the request. Reports say that courtiers rejected the Prince's request because he no longer represented the family.
It's unclear whether this rejection shows any hard feelings from the Royal Family after the Prince and Meghan decided to step back earlier this year.
However, it also seems to be one of the customary ramifications of the couple's decision. Some things just have to change, and this is one of them.