Sunrise Coigney Is Mark Ruffalo's Stunning Wife and Mom of His 3 Kids — inside Their Family
Actor Mark Ruffalo, also known as Bruce Banner and The Hulk in the Marvel Cinematic Universe, has been married to actress Sunrise Coigney since 2000. Their love story is one of a kind.
Born in November 1967, Mark Ruffalo knew he wanted to be an actor since he was young as he studied acting at the Stella Adler Conservatory and then co-founded the Orpheus Theatre Company.
Eventually, Ruffalo met playwright Kenneth Lonergan, who started putting him in his plays, including "This Is Our Youth." After that, the actor landed parts in "You Can Count on Me," "XX/XY," and "In the Cut."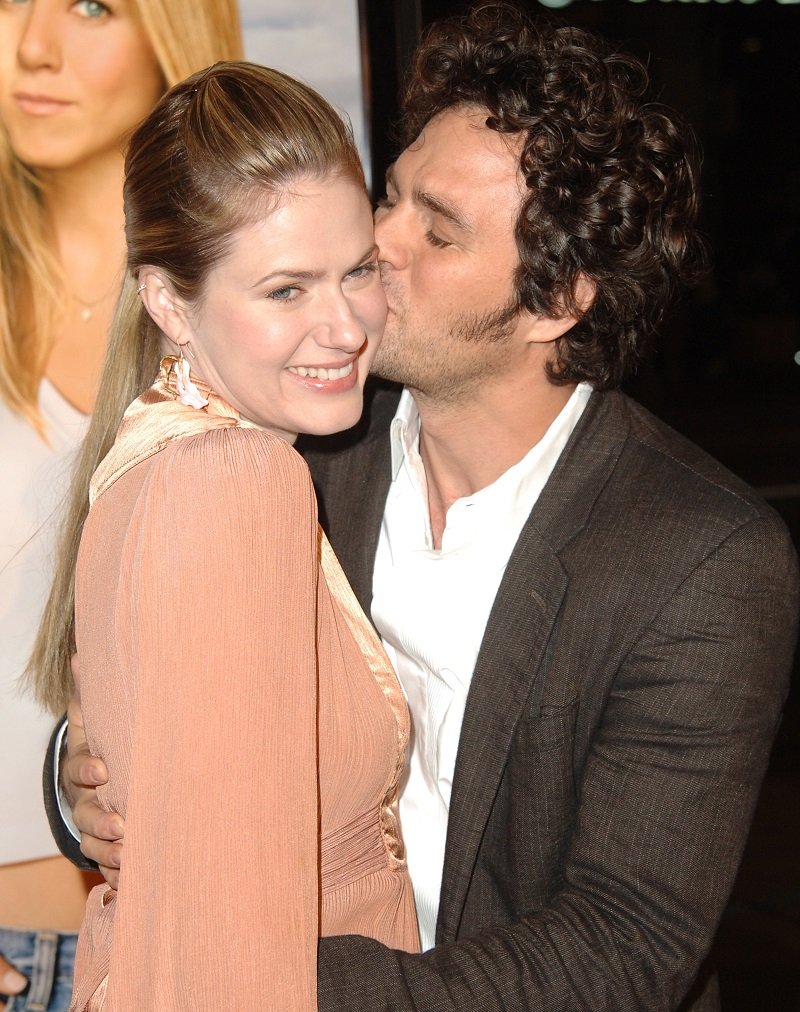 MARK RUFFALO'S CAREER
One of Ruffalo's busiest years early in his career was 2004 when he appeared in four movies, including the highly-acclaimed "Eternal Sunshine of the Spotless Mind."
In 2010, he starred in "The Kids Are All Right" and received his first Academy Award nomination. Ruffalo was also nominated for other Oscars for Best Supporting Actor due to his outstanding performances in "Foxcatcher" and "Spotlight."
Since 2012, Mark Ruffalo has been portraying Bruce Banner and The Hulk in the Marvel Cinematic Universe films, including "The Avengers," "Thor: Ragnarok," and the record-breaking "Avengers: Endgame."
Most recently, the actor has been portraying two different characters – identical twins – in the drama mini-series "I Know This Much Is True."
RUFFALO'S WIFE SUNRISE COIGNEY
Although Ruffalo's career nowadays is nothing short of impressive, he was a struggling actor in the 90s, and that's exactly when he met his current wife, Sunrise Coigney.
The now-married couple met on the street in 1998, and according to Ruffalo, he was living "in a dump" and didn't even have a driver's license or a credit card.
Ruffalo was actually living in a converted garage at the time, and although Coigney thought that he was a mess, she still believed in him and never stopped encouraging him.
Mark Ruffalo's wife would tell him that she knew he was a "really good actor" even though she had never seen him act, which is probably one of the reasons he became the famous and successful man he is today.
The actor pointed out that one of his friends was also interested in her back in the day, but he didn't let that stop him from being with Coigney because, as soon as he saw her, he knew they'd get married.
Coigney and Ruffalo tied the knot in 2000 and have been together ever since. They currently share three children, Bella, Odette, and Keen Ruffalo.
[Mark Ruffalo] labeled Sunrise Coigney his "hero."
RUFFALO AND COIGNEY'S MARRIAGE
Back in 2018, the "Foxcatcher" star opened up about the secret to their successful marriage, and it is all about "being honest with each other."
Apart from that, Ruffalo admitted that sharing fantasies and desires, as well as being emotionally intimate with one another, was also crucial for a good romantic relationship.
Speaking of Sunrise Coigney, she used to be involved in the entertainment industry, as well. In the early-2000s, she appeared in "100 Centre Street," "Campfire Stories," "In The Cut" (next to her husband), and "Line of Fire."
After the couple started having children, she stepped back from Hollywood and focused all of her attention on raising them. In 2017, however, Coigney opened a summer boutique called Sunny's Callicoon Pop. There, she sold a variety of items she had collected over the years.
While the physical store closed already, she is still running the store, now known as Sunny's Pop, through its website. Mark Ruffalo and his wife seem to have a gorgeous relationship, and he is not shy when it comes to gushing over her on social media.
On Mother's Day 2020, he labeled Sunrise Coigney his "hero" for being a "fierce advocate" for their children and "always holding it all together." What a beautiful family they have!