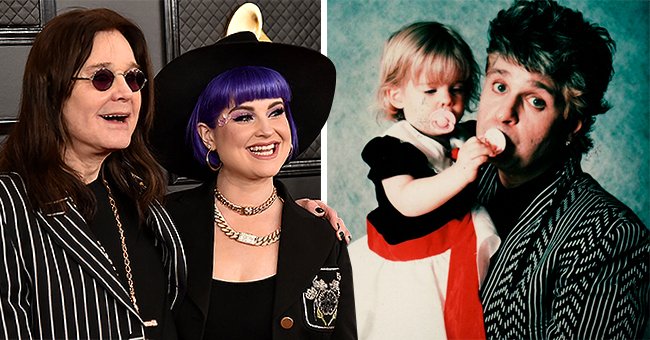 GettyImages instagram.com/kellyosbourne
Here's How Ozzy Osbourne's Daughter Kelly Celebrated Dad's Birthday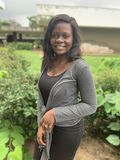 British actress Kelly Osbourne celebrated her father Ozzy Osbourne's birthday by sharing adorable throwback photos of them on her Instagram page, along with a loving tribute.
Singer Ozzy Osbourne received so much love on his birthday from his daughter Kelly Osbourne, who took to her Instagram page to celebrate him as he turns 72 today.
Kelly shared four throwback pictures showing sweet memories she shared with her dad as a child. The first snapshot showed them posing with a birthday cake as they celebrated one of her childhood birthdays.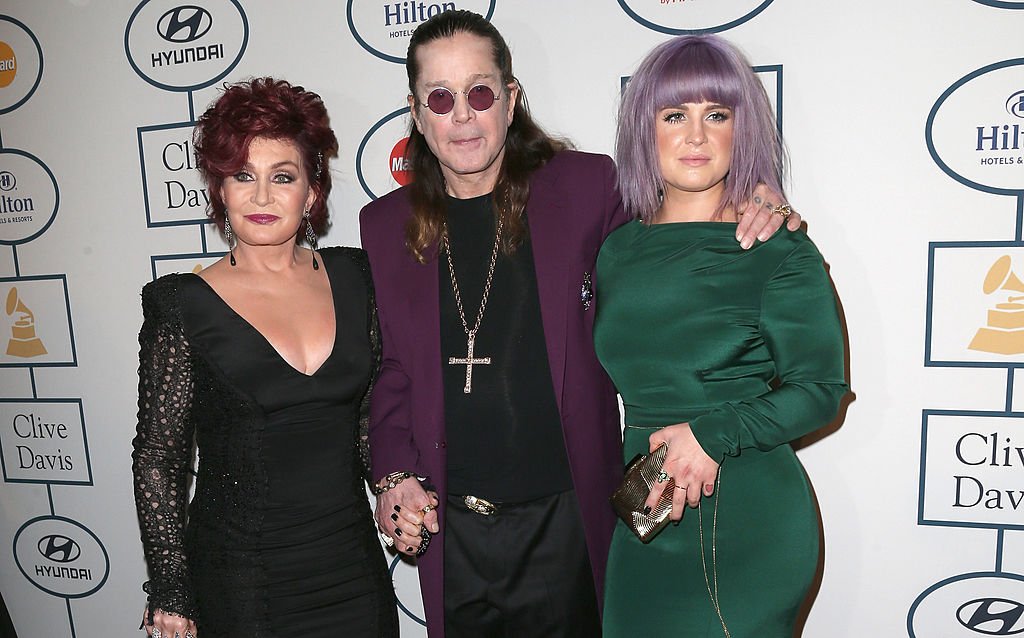 Sharon Osbourne, Kelly Osbourne and musician Ozzy Osbourne at the 56th annual GRAMMY Awards Pre-GRAMMY Gala on January 25, 2014. | Photo: Getty Images
The second picture showed a younger Ozzy carrying his beloved daughter, while the third photo showed the little Kelly with a pacifier in her mouth, trying to put another one in her dad's mouth as he carried her.
In the fourth snapshot, Ozzy was tying the laces of his shoe and looking at the adorable baby Kelly, who stood beside him, clad in a white dress and shoes, pacifier in her mouth, as she stared at the camera. Kelly captioned:
"Happy birthday Dadda!!!!! I watch you every day overcome the hugest obstacles."
Kelly said that through everything, Ozzy had become a better father and husband to her and her mom, Sharon Osbourne, respectively, adding that they are lucky to have him.
She added that it had been insane seeing how far her dad had come in the last year and tagged him as her hero and a real Iron Man. She ended her caption by expressing her love towards Ozzy, saying she is proud to be his daughter.
Kelly shared a picture of the troll on her social media and described the owner with curse words, adding that the person needed some attention.
Kelly and Ozzy share a close father-daughter relationship. One time, the proud daughter recalled how she got into so much trouble with her famous father, as a kid.
Reacting to a throwback picture, Ozzy shared a throwback picture of himself earlier in the year, Kelly recalled a time she put a can of soup in the microwave behind her father's head, and it exploded.
Kelly loves her mom as much as she loves her dad and is ever ready to defend her family on social media. She showed this in August when she slammed a troll who claimed it is great her father is dying as he continues to battle Parkinson's.
Reacting to the negative comment, Kelly shared a picture of the troll on her social media and described the owner with curse words, adding that the person needed some attention.
In 2016, Kelly showed her feisty side when she trashed her father's alleged mistress, celebrity hairstylist Michelle Pugh, whose affair with Ozzy led to him and Sharon's unexpected split in May 2016.
Kelly also came for some persons who called her out for the way she trashed Pugh, telling one fan that they are not her family and had no idea what Pugh did.
While reacting to her daughter's comments, Sharon said she found it funny and said Kelly had the best sense of humor ever. She also said Kelly loved her parents and can do what she wants since she is an adult.
Sharon and Ozzy have since come back together as a couple and remain together. The couple shares three children, Kelly and her siblings, Jack and Aimee.
Please fill in your e-mail so we can share with you our top stories!