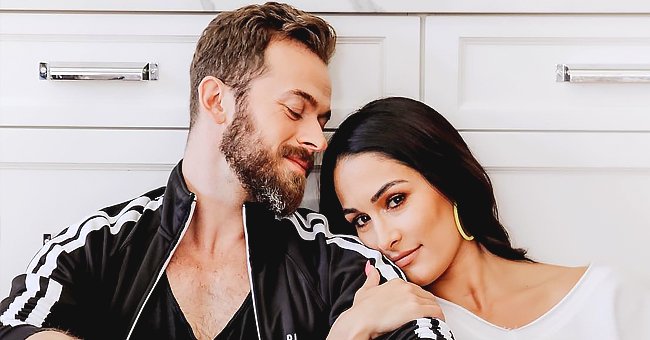 Getty Images
Us Weekly: Nikki Bella Reveals Plans to Marry Fiancé Artem Chigvintsev — Date and Other Details

Nikki Bella and Artem Chigvinstev have kept their fans on their toes since they announced their engagement earlier this year. While they delayed a bit, the couple now seems ready to walk down the aisle soon.
Earlier this week, reality TV star and former pro-wrestler Nikki Bella appeared in an interview with Us Weekly. Bella, who is engaged to professional dancer Artem Chigvinstev, divulged some of her wedding plans.
Bella and Chigvinstev confirmed their engagement this year following a pretty whirlwind romance. Since then, the pair have been taking baby steps as they prepare to spend their lives together.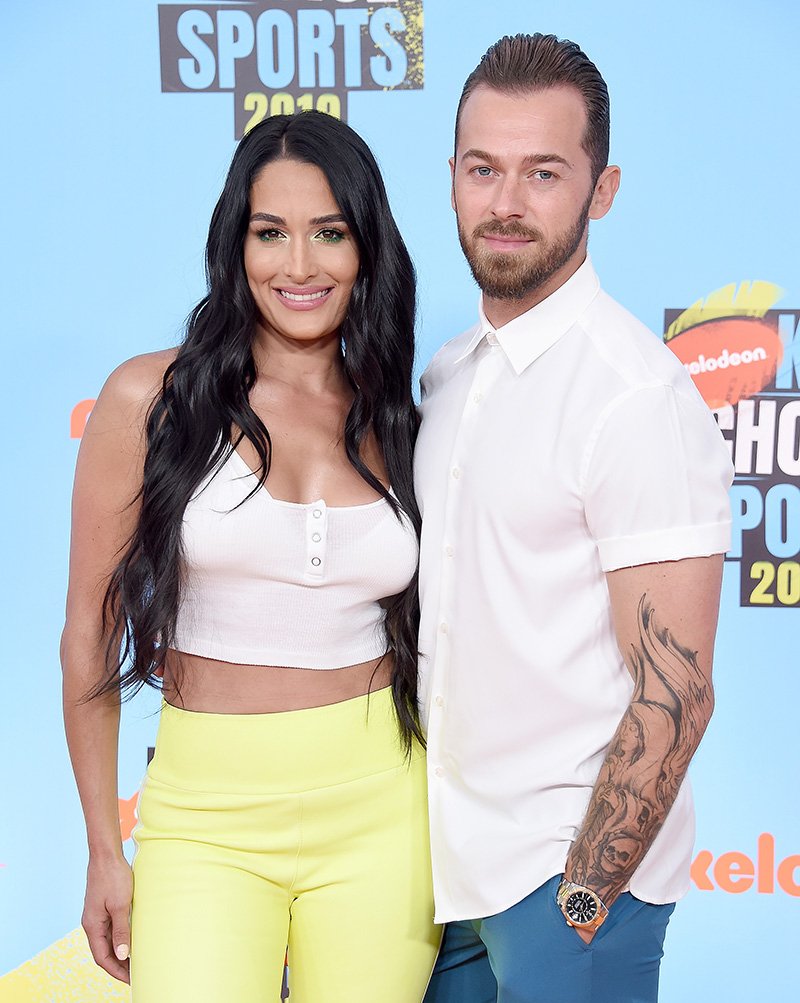 Nikki Bella and Artem Chigvintsev attending Nickelodeon Kids' Choice Sports 2019 at Barker Hangar Santa Monica, California in July 2019 | Photo: Getty Images.
Speaking with the news source, Bella explained that she and Chigvinstev, along with their families, had discussed some possible wedding plans. For now, the group appears to be set for an occasion in the fall of 2021. Speaking on her possible motivation for that time, she explained:
"I don't want there to be social distancing because that's the one thing that's fun about weddings... Like, I want everyone to have a weekend escape."
The former wrestler added that they would love to get married in the Napa region. It is especially convenient since she and Chigvinstev moved to Napa permanently.
Still, the reality star seems set to get things done as soon as all regulations on gatherings are lifted. The consensus is that this will happen sometime next year.
Bella explained that she wanted Matteo to be present "in a sense" at the wedding.
Bella and Chigvinstev are currently living the dream. As stated earlier, they moved to Napa from Arizona recently. According to sources, Bella is already enamored with Wine County.
With scenic features and beautiful sights all around, the pair should not find it so difficult to get a suitable venue. However, the pair have not gotten a house yet.
Apparently, they are looking to get the perfect place for them and their four-month-old son Matteo to call home. Speaking of Matteo, Bella also reportedly has a perfect role for the little boy to play.
In September, Bella explained that she wanted Matteo to be present, "in a sense," at the wedding. In an episode of "The Bellas Podcast," the former pro wrestler juggled the idea of the little boy walking down the aisle with herself and Chigvinstev.
While she understands that it might take a while for him to walk, she also pointed out that she and her twin sister, Brie Bella, began walking when they were nine months old.
There is still a little time to the fall of 2021, so things could still work out. Perhaps little Matteo will walk down that aisle with mommy and daddy after all.
Please fill in your e-mail so we can share with you our top stories!