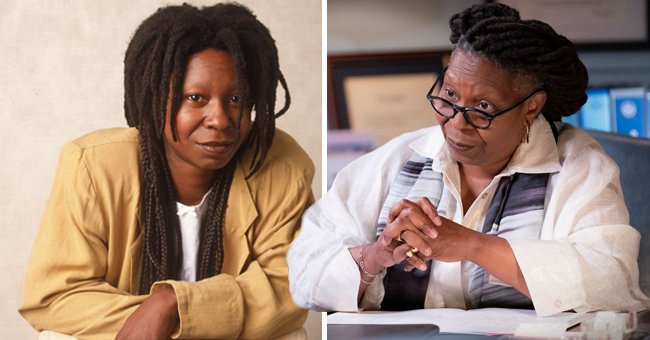 Getty images
Whoopi Goldberg Was Bricklayer & Funeral Parlor Makeup Artist before Fame — See Her Early Life

Before Whoopi Goldberg found acclaimed fame and recognition in Hollywood, she did some odd jobs to keep body and soul together. Here is a look into some surprising menial jobs the star engaged in.
Many showbiz stars experienced the pain before fame, and Hollywood's comic legend, Whoopi Goldberg's life story is not an exception as she had to engage in some odd jobs to make ends meet.
Before becoming an Oscar-winning star and showing her expertise on the acclaimed movie, "The Color Purple," Goldberg, 65, worked as a bricklayer and a make-up artist at a funeral parlor.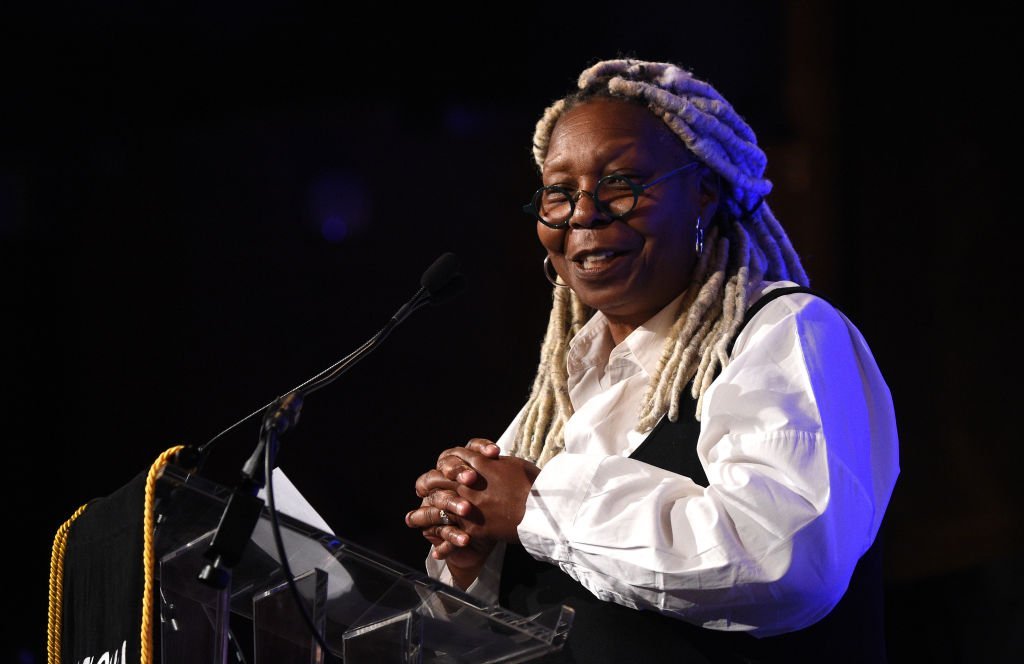 Whoopi Goldberg speaks onstage during The National Board of Review Annual Awards Gala at Cipriani 42nd Street on January 08, 2020. | Photo: Getty Images
Goldberg won an Oscar for her role in the movie "Ghost," but she once shared in an interview that she did have a real spooky experience with a semblance of the supernatural.
The star, a licensed beautician, noted that she was employed at the funeral parlor to make up for the late people before their burials. However, one experience that remained indelible almost had her hightailing for the doors a few days after employment.
The star recalled that her boss at the funeral parlor called her into his office for a meeting, and while she got to the creaking door and entered the office, strange things happened.
The star actress noted that her boss was not there when she got in, and soon enough, the drawers started opening of their own accord. There was also constant scratching on the wood while the door kept creaking.
These days, the icon has reclined more into being a family woman.
In the end, she made for the door and got knocked out, only to wake up and realize that it was all a prank. The EGOT winner stated that it was a lesson she needed to learn.
Goldberg was done with funeral parlors and other odd jobs by 1983 when she pulled off a one-woman comedy production, "The Spook Show."
In 1985, Goldberg's fame started blossoming with a Grammy accolade for Best Comedy Recording, and in that same year, she bagged a career-changing role in "The Color Purple."
Growing up, the legendary TV star suffered dyslexia, which ultimately led to the end of her schooling. However, this did not deter her from making groundbreaking achievements.
These days, the icon has reclined more into being a family woman while working as the moderator on the acclaimed TV show, "The View."
Please fill in your e-mail so we can share with you our top stories!