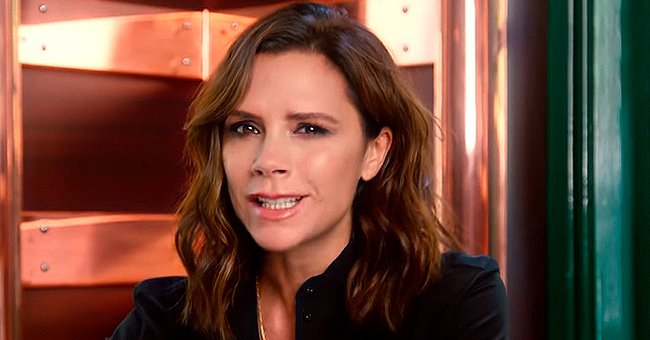 youtube.com/British Vogue
Victoria Beckham Shares Hilarious behind-the-Scenes of Christmas Card Shoot with Her Children

Victoria Beckham shares a hilarious and relatable behind-the-scenes video of the Christmas card shoot she took of her children.
Victoria Beckham shared a relatable behind-the-scenes video of her kids and their dogs trying to get in order and pose in front of a huge Christmas tree for a family Christmas card photo.
In the video, Beckham can be heard from behind the camera trying to organize her 4 children, Brooklyn, Romeo, Cruz, and Harper, and their 3 adorable spaniel dogs.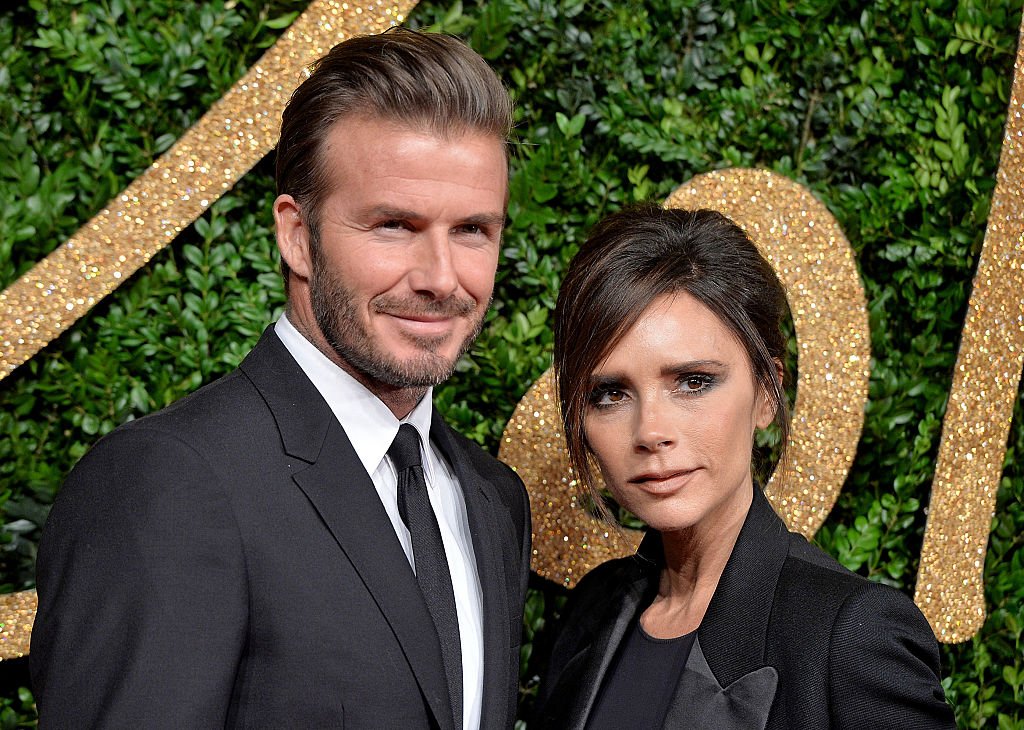 David and Victoria Beckham attend the British Fashion Awards in London, England in November, 2015 | Photo: Getty Images
The boys are wearing an array of comfortable looking indoor clothing, while Cruz has on an "ugly Christmas sweater", however, Harper looks more put together in a pretty green dress, stockings, and black shoes.
Brooklyn, 21, the eldest Beckham child, is wearing drawstring shorts on for the photoshoot and responded no, when mom, Victoria, asked if he wanted to put trousers on, as she asked him,
"Brooklyn, are you sure you don't want to put trousers on?"
The siblings eventually managed to get a good photo for Christmas as Victoria posted a fun photo of the four kids with edited in Santa hats, devil horns, and antlers.
She shared both the video and eventual Christmas card photo to her Instagram, alongside a caption that sent love to all her followers. The photo of the kids at Mariah Carrey's "All I Want for Christmas" attached to it.
The photos and the behind-the-scenes video did not feature Brooklyn's fiancee, actress Nicole Peltz.
Many fans commented to wish the family a Merry Christmas and others commented what a normal family they were. Rallying children and pets is not an easy thing to do for anyone.
With dog tails happily waggy away and the kids awkwardly trying to pose together and get the dogs still, it is no wonder that the experience had Victoria saying,
"It's a Christmas card, guys. This is meant to be a nice thing to do."
Christmas family photoshoots are no the only shenanigans the Beckhams have been up to this holiday season, They have been having fun setting up their "Elf of the Shelf" in interesting situations for their 9-year-old Harper.
Victoria shared the mischief to her Instagram story, in one scenario the poor elf has been frozen in a block of ice, and in another brother, Brooklyn had made an interesting scene that left Victoria unimpressed.
The photos and the behind-the-scenes video did not feature Brooklyn's fiancee, actress Nicole Peltz. The couple announced their engagement in heartfelt posts on their respective Instagram.
Victoria has shared her approval of the match and said that she was a wonderful person, who is kind and sweet. She said that he has found his soulmate and the woman he wants to spend the rest of his life with.
Please fill in your e-mail so we can share with you our top stories!