Dwyane Wade Shows Love to Transgender Daughter Zaya with Cute Snaps and Tribute
Former professional basketball player Dwyane Wade showed his transgender daughter Zaya all the love and support with a sweet tribute along with photos of her in a recent post on his Instagram feed. 
Dwyane Wade has all the love to give his transgender daughter Zaya. With several touching posts on his social media accounts, he has never failed to shower her with affection ever since she came out earlier this year. 
In the most recent show of his support, the 38-year-old took to his Instagram to post a touching tribute to the 13-year-old with cute photos of her along with a heartfelt message.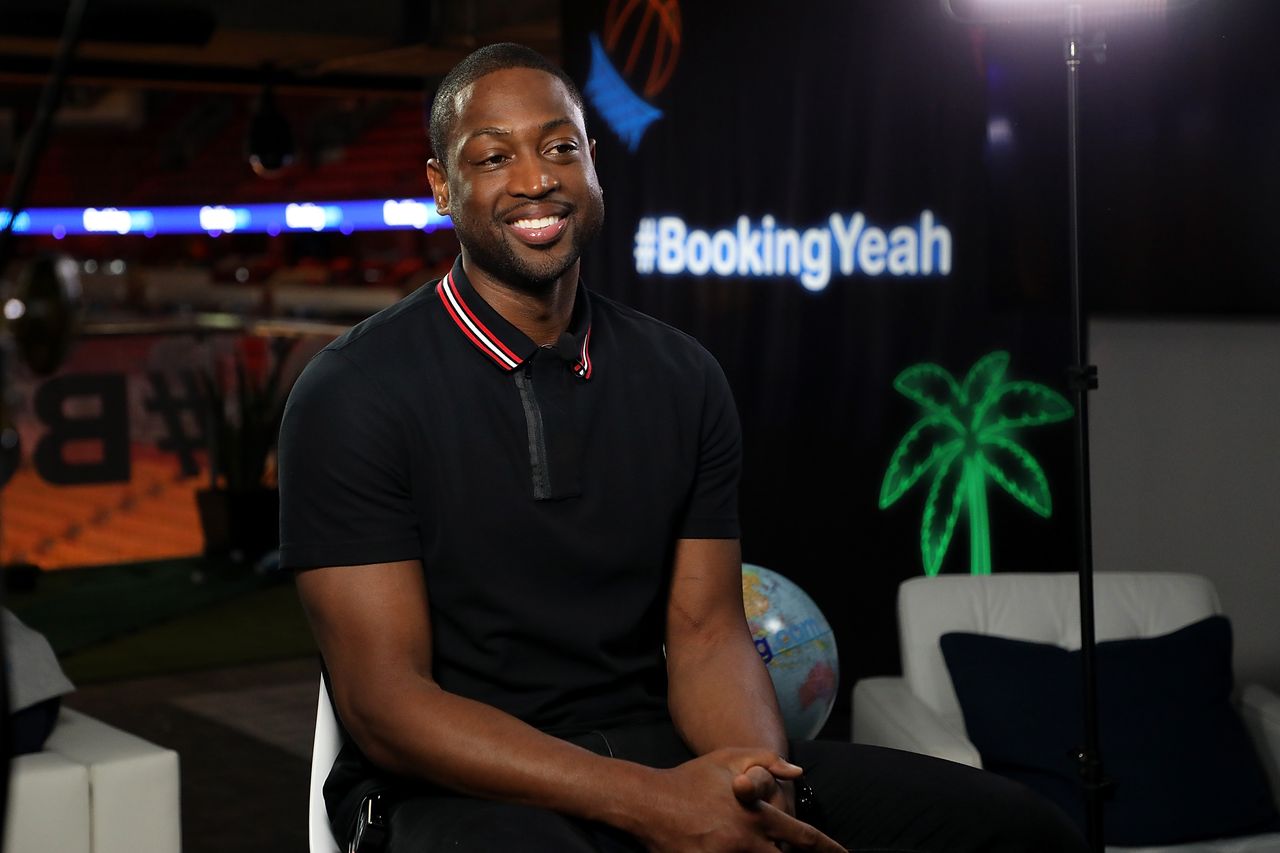 The first photo was an up-close shot of her that showed her sitting on a swing, clad in a red sweatshirt, as she stared into the camera with a small smile on her pretty face.
In the next photo, she was seen sitting on a sofa in a flower-patterned dress and a white long-sleeved button-down cardigan with a V-neck. She had on huge reading glasses and balanced a large book on her legs as she grinned widely. 
Wade then followed with the heartwarming tribute where he gushed about unconditional love. He explained that it was love without strings attached; love that was offered freely where one does not base it on what someone does in return. 
He went on by saying unconditional love made one love an individual and want nothing more than their happiness. He added that that type of love was sometimes called compassionate or agape love. 
The proud parents thanked their daughter for leading them in their journey as proud allies of the LGBTQ+ community. 
Wade is, however, not the only one who has been supportive of the brave child. His wife, actress Gabrielle Union, has been pretty vocal about her acceptance of her stepdaughter's decision. 
After she and her husband made Time's 100 Most Influential People of 2020 list, she revealed in an interview for the magazine that she and Wade were deeply inspired by Zaya's boldness to be who she was born to be, that is, her most authentic self. 
She added that she did not ask for permission to exist and that in itself was wildly inspiring. Wade also once revealed that she had given him a better understanding of trans issues by doing research and having talks with her family.
Earlier in the year, while presenting the award for Outstanding Drama Series during the GLAAD Media Awards, the proud parents thanked their daughter for leading them in their journey as proud allies of the LGBTQ+ community. 
They added that they were doing all they could to give every one of their kids the ability to live their truth. They also implored people out there to open their hearts and minds to stand with the LGBTQ+ community. This is so that they could all work together for better empowerment. 
Wade and Union further showered Zaya with love when they threw an all-out medieval-themed birthday party for her in June then gushed about their undying love for her in touching Instagram tributes.   With such public shows of affection,  the wells of their love can never run dry.